Details
Approved stallion Main Cornet 1395 (SWB born 2015 by Cornet Obolensky out of Camina (1) 29735 by Cardento-Irco Marco, breeder Marina Björkman, Team AMY HB) will leave Sweden soon for training and competition in Germany with Danish Jennifer Katharine Fogh Pedersen.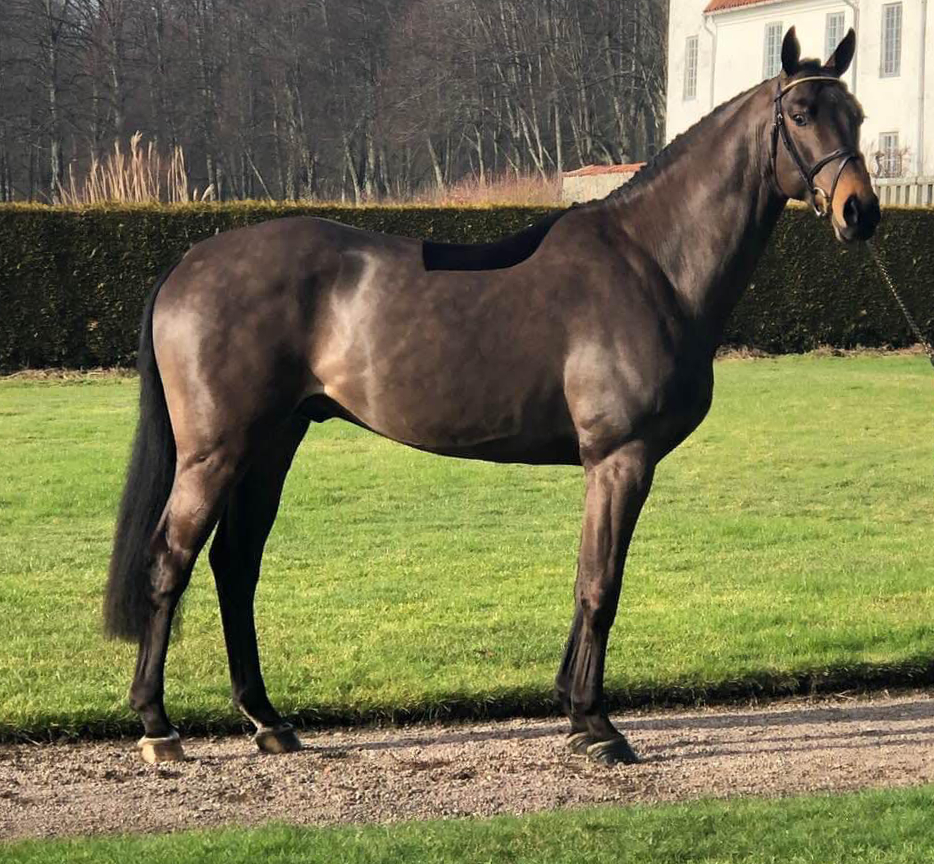 Photo Marina Björkman.
Details
CSN Wellington, Florida, USA january 1-5
Molly Ashe Cawley (USA) and Mr Cash (SWB born 2012 by Click and Cash out of Pukarla 30150 by Holland-Joost, breeder Carola Lilja and Maria Karlsson) placed 5th in 1.35.
Details
CSI****-W Abu Dhabi, United Arab Emirates january 2-4

Ahmad Saber Hamcho (SYR) and Caldero (SWB born 2008 by Camaro M out of Cavatina (42) 28805 by Cortez-Leuthen I, breeder Anna Nilsson) placed 3d in 1.45 and 5th in 1.45.
Abdulrahman Alrajhi (KSA) and Hot Stuff (SWB born 2008 by Tornesch out of Hot Line by Irco Mena-okänd, breeder Steel Joint AB) placed 6th in 1.45.
Saad Alajmi (KSA) and I'M Quite Bright (SWB born 2007 by Quite Capitol out of I'm Beloved (3) 22942 by I Love You-Nepal, breeder Eva Gustavsson) placed 2d in 1.30.
Details
Charlotte Haid-Bondergaard has sold Bergåkras Amaranth 1282 (SWB born 2010 by Ampere out of Jasmina 29565 by Troll-Granit, breeder Sigrid Bergåkra) to Danish junior rider Lea Andreassen Torabi.
Bergåkras Amaranth 1282 was approved in Sweden 2014 and has 27 offsprings (born 2015-2019).
In 2016 Charlotte Haid-Bondergaard acquired Bergåkras Amaranth 1282 by Sigrid, Cecilia, Emilia and Olivia Bergåkra.
Source http://www.eurodressage.com
Details
CAI-W Mechelen, Belgium december 29-30

Boyd Exell (AUS) with Demi (SWB born 1998 by D-Day out of Flami (50) 16725 by Napoleon-Flamingo, breeder Bollerups Lantbruksinstitut), Bajnok, Barny and Rocket won the World Cup and placed 2d in the Warm Up!