CSI**** Rouen, France november 16-19
Malin Baryard-Johnson (SWE) and H&M Second Chance (SWB born 2008 by Carland out of Lavin Return by White Clover-unknown, breeder Eva Söderström and Margareta E-Bech) placed 17th in 1.50 and 8th in 1.40.
Irma Karlsson (SWE) and Balahé (SWB born 2002 by Baloubet du Rouet out of Nina Ricci (F4) 15172 by Flamingo-Dragon, breeder Hans Stodell) placed 3d in 1.45.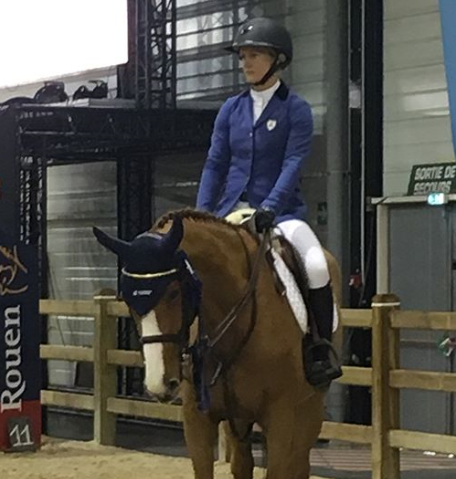 Irma Karlsson and Balahé (SWB).
Source http://online.equipe.com