Helena Lundbäcks Mynta (SWB born 1988 by Robin Z out of Utini 17140 by Utrillo-Toreador, breeder Halvar Rosén) has passed away at the age of 29.
With Helena Lundbäck in the saddle, Mynta won a team silver medal and placed 4d individual at the World Equestrian Games in Jerez 2002. They also won an individual gold medal at the European YR Championships in Morsel 1997 and competed at the Olympic Games in Sydney 2000.
After an impressive sports career, Mynta retired and left five offsprings – Darling (born 2008 by Corlensky G), Fine Art (born 2009 by Chairman la Silla), Caipirinha (born 2010 by Chairman la Silla), Mojito (born 2011 by Vivaldi K) and Captain Marryat (born 2013 by Elvis ter Putte).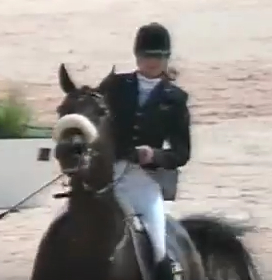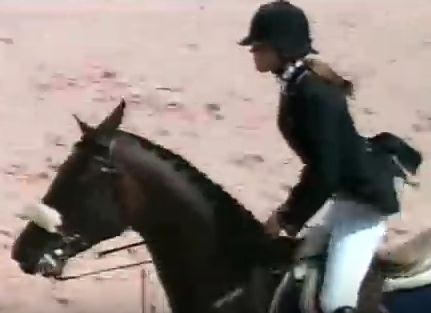 Helena Lundbäck and Mynta (SWB).
Source https://twitter.com/HLunsan