CDI***** Sweden International Horse Show, Stockholm, Sweden december 1-3

Patrik Kittel (SWE) and Deja (SWB born 2004 by Silvano out of Donellie by Don Schufro-Amiral, breeder Marie Harward) placed 2d in Grand Prix Freestyle with 83.000% and 5th with 75.500% in Grand Prix.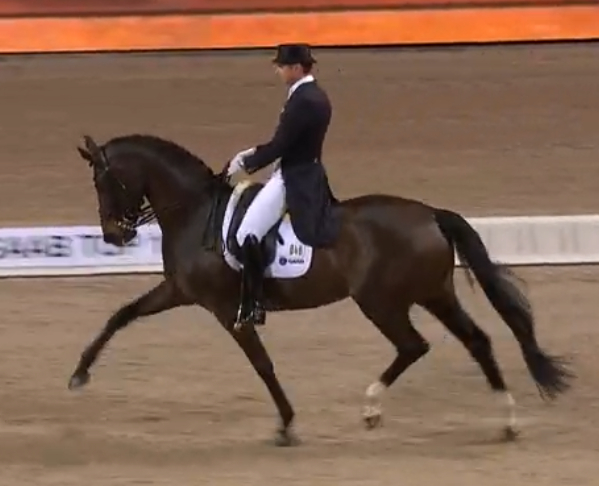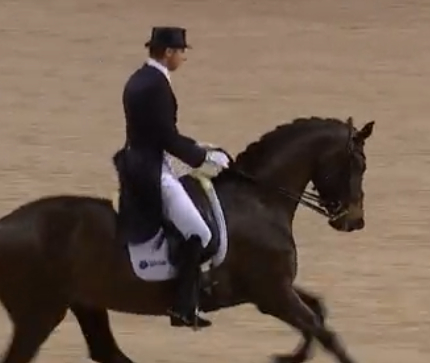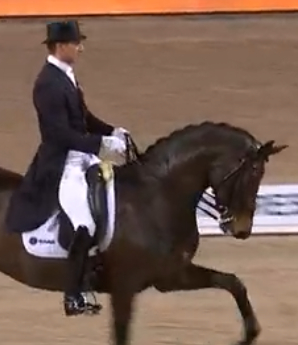 Patrik Kittel and Deja (SWB).
Tinne Vilhelmson Silfvén (SWE) and Paridon Magi (SWB born 2003 by Don Primero out of Napoli (55) 19311 by Napoleon-Monaco, breeder Niclas Magnusson) placed 5th in Grand Prix Freestyle with 78.775%.
Lina Dolk (SWE) and Biggles 1015 (SWB born 1998 by Briar out of Susanna 15097 by Krevad-Falstaff, breeder Ingrid Lundberg Persson family) won Lövsta Future Challenge U25 Grand Prix with 70.023%.
Sandra Dahlin (SWE) and Ichi (SWB born 2006 by Bocelli out of Dynastie (F2) 27067 by Donnerschlag-Amiral, breeder Miota AB) won Lövsta Future Challenge for young horses Grand Prix with 68.628%.
Jeanna Högberg (SWE) and Astoria (SWB born 2012 by Sir Donnerhall II out of Aquarell 30071 by Quaterback-Rubinrot, breeder Hipponews KB, Christina Olsson) won Champion of the Winners for 5/6-year old horses with 85.80% (8.4 trot, 8 walk, 8.9 canter, 8.8 submission and 8.8 perspective).
Source http://online.equipe.com