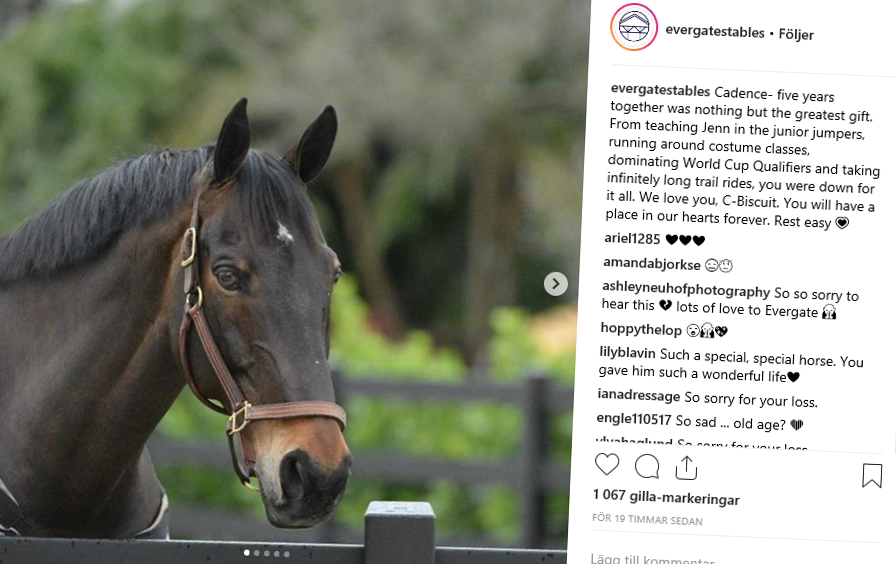 Jennifer Gates Cadence (SWB born 2001 by Cardento out of Main Mirco (1) 25232 by Irco Marco-Crown Point xx, breeder Marina Björkman/Team AMY HB) has passed away.
Cadence was placed in Swedish Breeder´s Trophy as 4-, 5- and 6-year old. He was placed in the final for 5-, 6- and 7-year olds in Falsterbo and competed in the World Jumping Championships for 6-year olds.
Cadence was exported to USA 2009 and competed with success by Michelle Spadone, Megan Edrick, McLain Ward and Jennifer Gates.
Source evergatestables´s instagram