CSI*****-W Oslo, Norway october 12-14

Douglas Lindelöw (SWE) and Zacramento (SWB born 2005 by Cardento out of Madam Butterfly by Cortus-La Paz, breeder Björn Mattsson) won 1.60, World Cup!
Emma Falk (SWE) and Snowball (SWB born 2004 by Irco Mena out of Miss Cortina by Cortez-Iran, breeder Per-Inge Ohlsson) placed 4d in 1.45.
Amalie Hegre (NOR) and Li Top (SWB born 2006 by Maloubet de Pleville out of Vera by Primo des Bruyeres-unknown, breeder Stina Lillje) placed 6th in 1.45.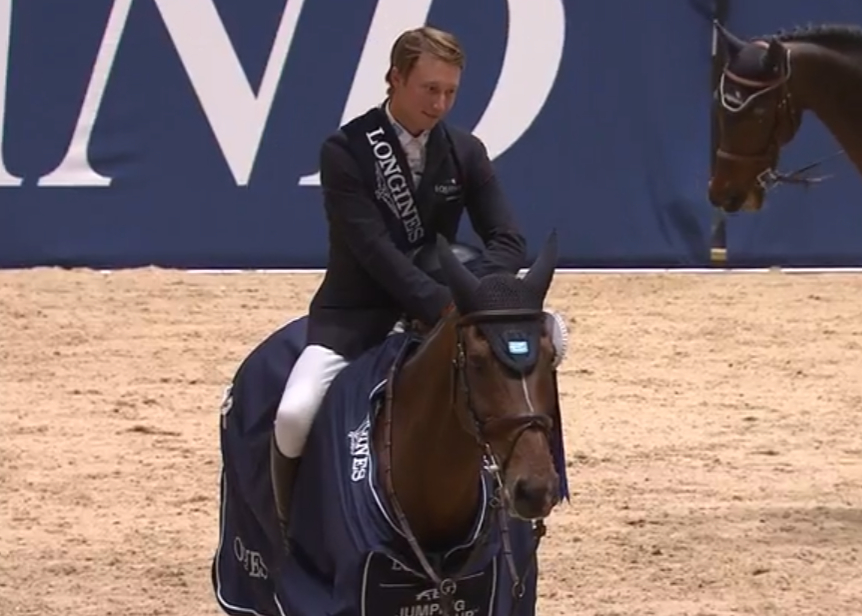 Douglas Lindelöw and Zacramento (SWB).