CSI*****-W Lyon, France october 31-november 4
Steve Guerdat (SUI) and Bianca (SWB born 2006 by Balou de Rouet out of Coco (34) 27114 by Cardento-Maraton, breeder Skattagård AB) placed 3d in 1.60, World Cup and 2d in 1.60, Longines Grand Prix!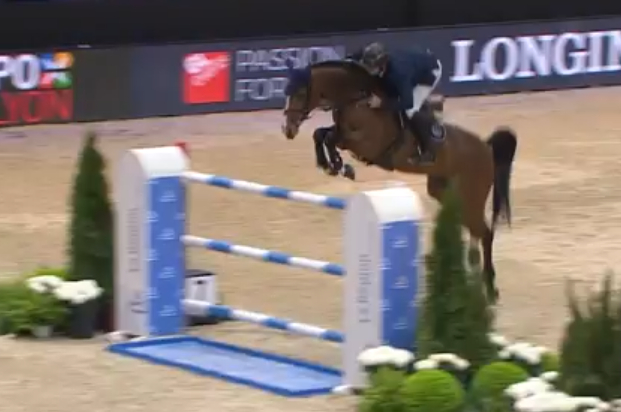 Steve Guerdat and Bianca (SWB).
Mark Mcauley (IRL) and Miebello (SWB born 2004 by Quite Easy out of Bellamie by Cardento-Pik Bube, breeder Johan Lundh) placed 2d in 1.60, Equita Masters and 5th in 1.50.
Olivier Philippaerts (BEL) and Cue ChAnna (SWB born 2006 by Cardento out of Rox Zäta (42) by Robin Z-Mowgli, breeder Susanne Persson) placed 7th in 1.60, Equita Masters.
Evelina Tovek (SWE) and Mill´s Sheridan (SWB born 2008 by Empire out of Mill´s Georgia 29070 by Iowa-Moulin xx, breeder Ann Sunne-Holst) placed 9th and 10th in 1.50.