Details
CAI-W Leipzig, Germany january 18-20

Boyd Exell (AUS) with Demi (SWB born 1998 by D-Day out of Flami (50) 16725 by Napoleon-Flamingo, breeder Bollerups Lantbruksinstitut), Bajnok, Poker and Rocket won both the Opening competition for World Cup and the World Cup!
Details
CDI** Gold Coast Opener, Wellington, Florida, USA january 17-20
Naima Moreira Laliberté (CAN) and I do Kiss (SWB born 2006 by French Kiss out of Idonna (35) 27549 by Donnerfly-Urbino, breeder P&A Development AB) placed 3d in Intermediarie I with 68.000% and 3d in Prix St Georges with 70.559%.
Details
CSI*****-W Dubai, United Arab Emirates january 16-19
Anna Kellnerova (CZE) and Silverstone G (SWB born 2008 by Diamant de Semilly out of Valenzia 25055 by Vancouver-Maraton, breeder Pia Svensson) placed 9th in 1.60, World Cup and 11th in 1.45, FEI Jumping World Cup Qualifier.
Mark Mcauley (IRL) and Miebello (SWB born 2004 by Quite Easy out of Bellamie by Cardento-Pik Bube, breeder Johan Lundh) placed 2d in 1.45, EMIRATES AIRLINES WELCOME STAKES and 2d in 1.45, FEI Jumping World Cup Qualifier!
Source http://www.emiratesequestriancentre.com and http://www.longinestiming.com
Details
Today, a clinic in collaboration between Linköpings Fältrittklubb and Prima4you was held at Smedstad Ridsportcenter in Linköping. Therese Nilshagen, Fredrik Jönsson and Anna Hassö told how to train horses in a sustainable way.
In the dressage group was Malin Rinné with approved stallion Zafferano 1325 (SWB born 2013 by Zaladin MI out of Baby Doll 29800 by Bernstein-Chagall, breeder Verbena AB) and U25 rider Alva Lander with Thindra (SWB born 2007 by Topaasch out of Mandie (42) 28585 by Marengo-Hertigen, breeder Åsa Wickberg). Both showing a huge promise for the future.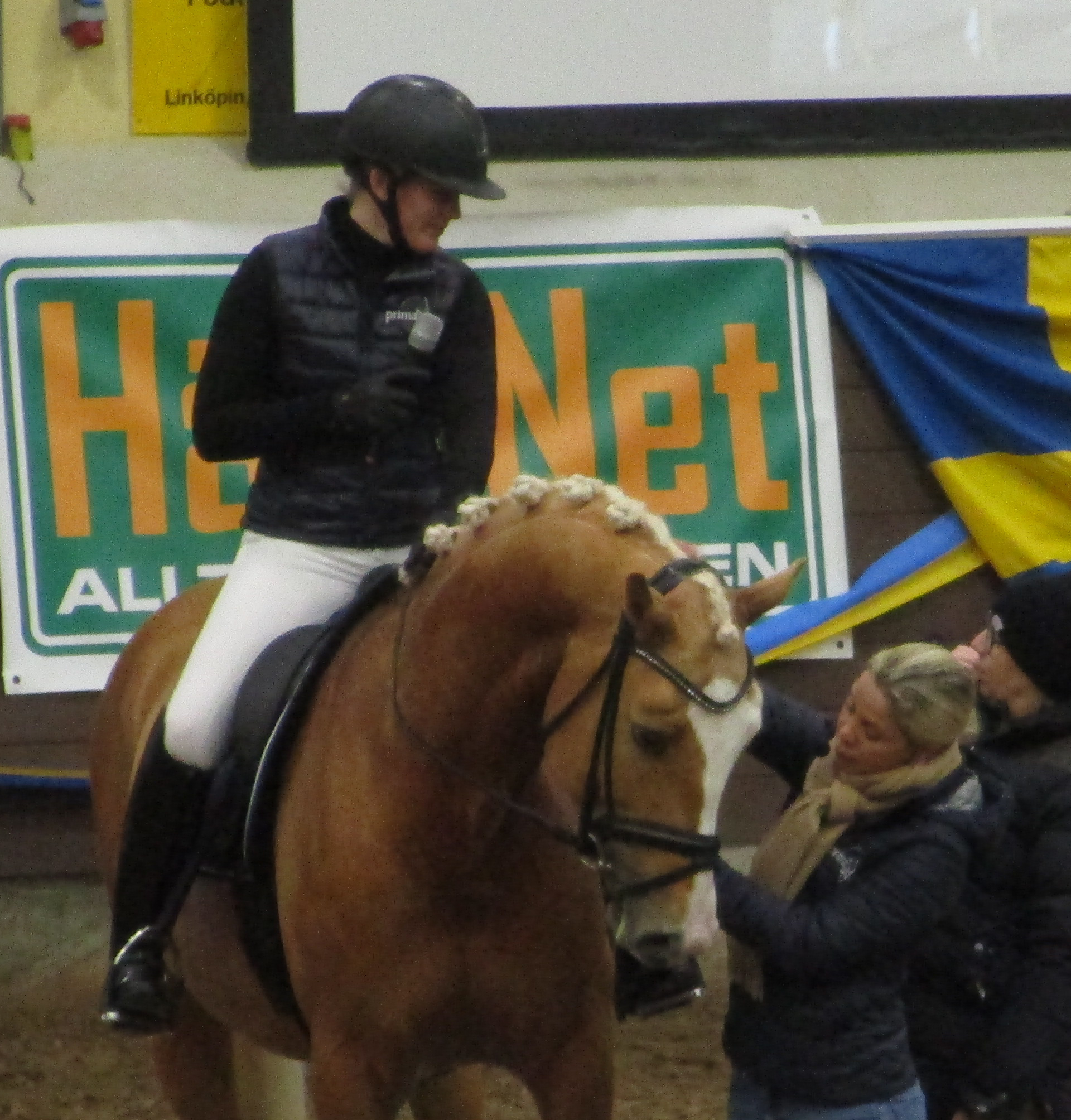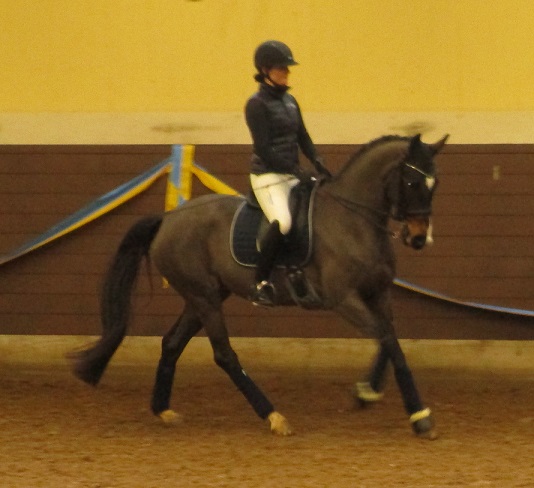 Malin Rinné with Zafferano 1325 (SWB) and Therese Nilshagen and Alva Lander with Thindra (SWB).
In the jump group was Matilda Pettersson with CeCe Junior HS (SWB born 2014 by Ci Ci Senjor ASK out of Celine by Collin L-Pinocchio, breeder Annette and Pether Carlsson), Cornelia Rylen with Rasputin (SWB born 2006 by Pomme Royal out of Pawa 26014 by Alpen Fürst-Pik Trumpf, breeder Veronica Ferm) and Hugo Wihlmark with Clifford MB (SWB born 2007 by Chicago Z out of Gelsomina MB 24617 by Landlord-Martini, breeder Annika Bäckgren). CeCe Junior HS was 3d best jumping horse in Sweden as 3-year old, Rasputin is placed in 1.50 and Clifford MB is placed in 1.30.
Details
CSI** Kronenberg, Netherlands january 17-20
Douglas Lindelöw (SWE) and Saint Tropez Soul (SWB born 2010 by Click and Cash out of Carma by Cagliostro-Weinstock, breeder Anna Wemlert) placed 19th in 1.40.
Hedda Wallin (SWE) and Amazing (SWB born 2012 by Baltimore out of Evelien van de Schoorscheheide by Talexis van't Voorhof-Los Angeles, breeder Yvonne Lundgren) placed 12th in 1.30 for 7-year olds.
Source https://online.equipe.com