Sport & Breeding News
Swedish Mare family 2d and 7th best in the World
Tuesday, 05 January 2010 00:00
The Dutch magazine "Sport Horse Breeding" ranks each month the mare families whose offspring had the most success in dressage.
In 2d place is Spindafamily, F2. From this family comes among others Mistral Höjris (Laura Bechtolsheimer) and SWB stallion Briar 899 (Jan Brink).
Mistral Höjris mother Virgina is by the Swedish stallion Ibsen out of Vanessa. Vanessa is by the Swedish stallion Elizar out of the Swedish mare Vanja (F2) 14167. Briars mother is the Swedish mare Charis (F2) 21695.
On 7th placed in the ranking is Amurthafamily, 36. From this family comes for example SWB gelding Crossy (Marie Munters) and Lucky Star (Jane Gregory).
Lucky Stars grandmother is the Swedish mare Gasbin EDS 1129.
On 11th place in the rankig is Lessyfamily, 65. From this family comes for example the SWB stallion Tip-Top 962.
Source http://www.ridehesten.com
Thursday, 15 October 2009 00:00
USEA Young Event Horse Championships (East Coast), october 14-15

Kim Keeton and Accolade (SWB born 2005 by Amiral out of Her Elegancy xx by His Majesty-Roberto, breeder Kim Keeton) won the 2009 4-year-old East Coast Young Event Horse Championships at Fair Hill.
Source http://useventing.com
SWB Maguin at the OADG Clinic
Saturday, 12 September 2009 00:00
World Champion Steffen Peters gives lesson to Annie Desranleau (CAN) and her Grand Prix horse Maguin (SWB born 1994 by Gauguin de Lully out og Geigy (41) 12406 by Presto xx-Utrillo, breeder Krisina Paulsen) at the OADG Clinic May 2 2009.
SWB Granada in a symposium featuring Steffen Peters
Friday, 04 January 2008 00:00
Young rider Micaela "Mica" Mabragana (ARG) and her chestnut gelding Granada (SWB born 1996 by Granit out of Valencia (48) 18569 by Warrigall-Dorn, breeder Peter Lindgren) in videos from the Prix St. George and Intermediare-1 session of the Eastern States Dressage and Combined Training Association's 2007 Symposium for Judges, Trainers, and Competitors, featuring Steffen Peters and FEI-I judge Janet Brown-Foy. Oscar is a KWPN (born 1996 by Junior STV-Naturel).
1th video: http://youtu.be/ceRz1LMKiPM
2d video: http://youtu.be/6oGWS9PW6qE
3d video:

4d video:

5th video:

6th video:

7th video:

8th video: http://youtu.be/t7tOiTsoUVk
9th video: http://youtu.be/KPynqQKFyVo
10th video:

11th video:

12th video:

Briar, World´s Best Dressage Sire of 2004
Monday, 15 November 2004 00:00
The 2004 World Breeding Ranking for Sport Horses, managed by WBFSH (World Breeding Federation for Sport Horses), announced that the Swedish stallion Briar 899 is the highest placed breeding sire for the year 2004. He is owned and bred by Mr. Hans Goransson of Dalheim Farms in Trelleborg, Sweden, and ridden by Swedish Olympic rider Jan Brink.
Briar has been amongst the top placed dressage stallions of the world since 2001, and is currently the third highest ranked horse in the WBFSH ranking.
Source www.eurodressage.com
Briar accepted for the KWPN Studbook
Saturday, 15 February 2003 00:00
The Swedish Grand Prix dressage stallion Briar has been accepted for the KWPN studbook.
Briar fulfilled the veterinary requirements and his collection of offspring was of a good enough quality for Stallion Inspection Committee. Briar has been accepted on the same basis such as "foreign" stallions Darco, Quidam de Revel, Narcos II and Biotop.
Source www.eurodressage.com
Three SWB´s placed in WCYH
Sunday, 12 August 2001 00:00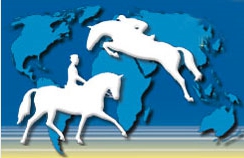 World Championships for
Young Dressage Horses 2001
in Verden, Germany august 8-12
Charlotte Haid (SWE) and Ramazotti (SWB by Master out of Baccara 21806 by Bernstein-Toe Hold xx, breeder Team Piaff) placed 8th in the overall standing! They were 15th in the first and ? second qualifier and placed 5th in the final for 5-year olds.
Helena Lindmark (SWE) and Nelson 993 (SWB by Napoleon out of Sonika 23446 by Calypso I-Mowgli, breeder Ljuncrantz family) placed 9th in the overall standing! They were 9th in the first and ? second qualifier and placed 10th in the final for 5-year olds.
Minna Telde (SWE) and Berlioz 978 (SWB by Briar out of Idé (35) 21682 by Asterix-Urbino, breeder Birgitta and Rolf Borgström) placed 7th in the first qualifier for 5-years old.
Cecilia Kling (SWE) and Ammon (SWB by Amiral out of Erbella (34) 16733 by Indus-Varolio, breeder Susanne Hall) was 26th in the first qualifier for 5-years old.
Jan Brink (SWE) and Brixthon (SWB by Chirlon out of Brixie 17388 by Brabant-Astronaut, breeder Ulla and Fredrik Wåhlin) placed 11th in the overall standing! They were 15th and 10th in the first and second qualifier and 9th in the final for 6-year olds.
Maria Borg (SWE) and Bastic (SWB by Bernstein out of French Call xx 20169 by Caliban-French Beige, breeder Björkhaga gård HB) was 19th in the first qualifier and 24d in the second qualifier for 6-year olds.
Source http://www.eurodressage.com
« StartPrev191192193194195196

197

198NextEnd »
Page 197 of 198