Details
CDI*** Gotemba, Japan december 15-16
Ryuma Hieda (JPN) and Trenton 1048 (SWB born 1999 by Tip-Top out of Lobelia (41) 20611 by Gassendi-Leopard, breeder Barbro and Dag Andersson) placed 4d in Intermediarie I with 65.382%.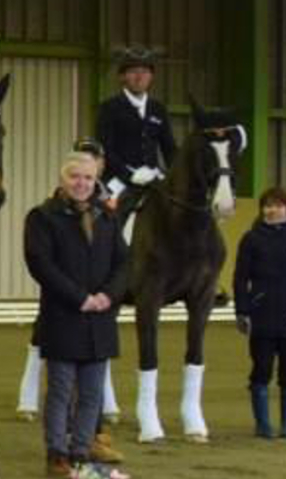 Ryuma Hieda and Trenton 1048 (SWB).

Source http://www.eurodressage.com
Details
Eques Management has sold Memphis (SWB born 2005 by Twiligt out of Mezzo by Regazzoni-Martini, breeder Åhsa Mathisson) to Great Britain.
Carl Hedin competed Memphis in Hickstead 26-29 july with placings in Intermediarie I and in Prix St Georges.
Details
CSI*** Frankfurt, Germany december 13-16
Karin Martinsen (SWE) and Stenhaga Tulip Tatoo (SWB born 2009 by Caressini L out of Tulipan by No Limit-Faldo, breeder Isabell Hellman-Svanberg) placed 13th in 1.50.
Details
CDI-W Olympia - The London International Horse Show, Great Britain december 17-23
Minna Telde (SWE) and Isac (SWB born 2005 by Hip Hop out of Abigail (F2) 25229 by Master-Ciceron, breeder Per-Christer Bengtsson) placed 8th in Grand Prix with 69.842% and 7th in Grand Prix Freestyle with 74.055%.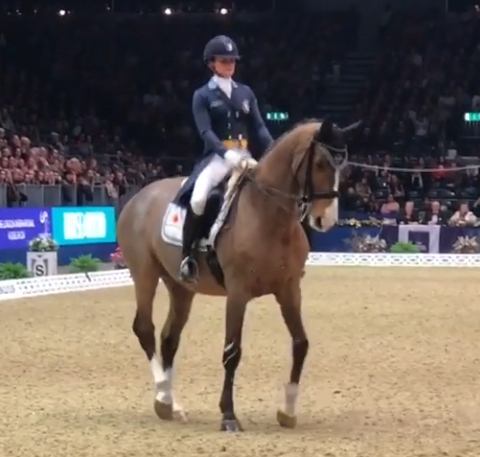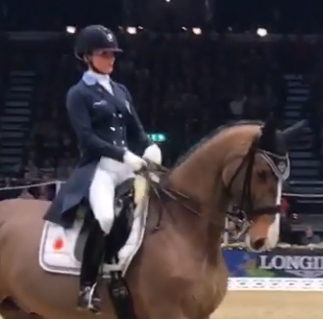 Minna Telde and Isac (SWB).
Details
CSI***** Global Champions Tour Prague, Czech Republic december 13-16
Anna Kellnerova (CZE) and Silverstone G (SWB born 2008 by Diamant de Semilly out of Valenzia 25055 by Vancouver-Maraton, breeder Pia Svensson) placed 5th in 1.50.