Details
CSI*** Norwegian Horse Festival 2019, Lillestrøm, Norway february 20-24
Peder Fredricson (SWE) and Zacramento (SWB born 2005 by Cardento out of Madam Butterfly by Cortus-La Paz, breeder Björn Mattsson) placed 8th in 1.50 and 2d in 1.45.
Fredrik Spetz (SWE) and Mexico (SWB born 2010 by Niveau out of Mexina by Tornesch-Cardento, breeder Fredrik Linell) placed 7th in 1.45.
Magnus Jacobson (SWE) and Meluha S (SWB born 2008 by Jaguar Mail out of Moon Light Shadow 28743 by Cardento-Salut, breeder Krister Svensson) placed 9th in 1.45.
Source https://online.equipe.com
Details
Swedish Warmblood stallion Liberace for U (born 2015 by Dante Weltino out of Under Action xx 26893 by Underworld xx-Imperial Fling xx, breeder Ugglarps gård AB) got 7.8 for walk, 8.0 for trot, 7.7 for canter, 7.5 for rideability and 7.7 for general impression at the 2019 Stallion Sport Test held in Verden, Germany, on 18 - 20 february.
The stallion sport test is a mandatory 3-day test for licensed stallions to maintain their licensed status. Stallions have to score 7.5 overall or higher to keep their breeding licence. Liberace for U got 7.72 overall.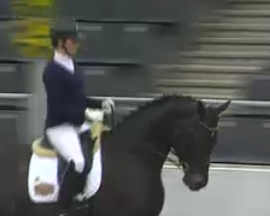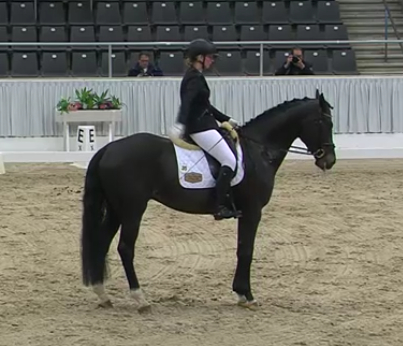 Liberace for U (SWB).
Related article: SWB 4d at Stallion test in Germany >>
Details
CCI***/CCI** Fresno, CA, USA february 15-17
Jordan Crabo (USA) and Over Easy (SWB born 2006 by Quite Easy out of Olivia of GCF by Amiral-Herkules, breeder Bo Crabo) placed 3d in CIC**.
Details
CDI*** Norwegian Horse Festival 2019, Lillestrøm, Norway february 21-24
Gunilla Byström (SWE) and Vectra (SWB born 2005 by Silvano out of Vanda (F2) 29143 by Amiral-Vagabond, breeder Carolin Ljungcrantz and Håkan Kindblom) won Grand Prix Special with 69.128% and placed 2d in Grand Prix with 67.587%.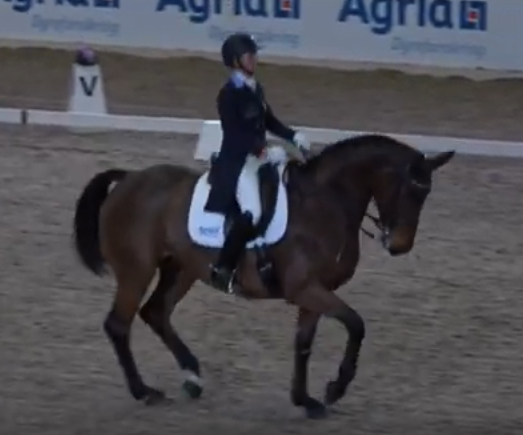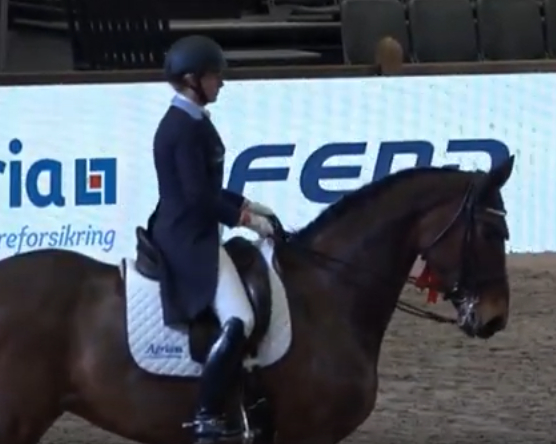 Gunilla Byström and Vectra (SWB).
Source https://online.equipe.com
Details
CSI*** Neumünster, Germany february 14-17
Karin Martinsen (SWE) and Stenhaga Tulip Tatoo (SWB born 2009 by Caressini L out of Tulipan by No Limit-Faldo, breeder Isabell Hellman-Svanberg) placed 5th in 1.50, Voigt Logistik Cup.
Daniel Meech (NZL) and Fine (SWB born 2008 by Corlensky G out of Cicilia (58) 18506 by Ciceron-Jasper, breeder Kastanjegården AB) placed 7th in 1.50, Voigt Logistik Cup.
Source http://reitturniere-live.de