CDI*** Sopot Dressage Winter Tour, Poland february 8-10
Minna Telde (SWE) and Isac (SWB born 2005 by Hip Hop out of Abigail (F2) 25229 by Master-Ciceron, breeder Per-Christer Bengtsson) won both Grand Prix with 71.913% and Grand Prix Special with 69.894%.
Clara Espinosa (SWE) and Gordon (SWB born 2003 by Guinness out of Ibi Gardenia (62) by Angard-Midt-West Ibi-Light, breeder Louise Nathorst) placed 2d in Grand Prix Freestyle with 68.155% and 4d in Grand Prix with 64.500%.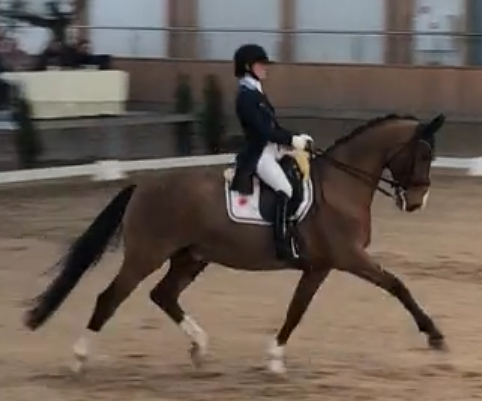 Minna Telde and Isac (SWB).
Lo Dahlquist Mörkenstam (SWE) and Welton Five (SWB born 2001 by Weltman out of Tema 24988 by Maraton-Tasano, breeder Annika Andersson) won both Young Riders Freestyle with 73.550% and Young Riders Team Test with 67.375% and placed 2d in Young Riders Individual Test with 68.676%.
Charlotte Esping (SWE) and K-Duchess (SWB born 2007 by Metall out of Kame 25384 by Nocturne-Sombrero, breeder Helen Carlsson) placed 3d in Intermediaire I Freestyle to Music with 66.575%, 5th in Intermediarie I with 64.324% and 5th in Prix St Georges with 64.824%.
Minna Telde and Isac (SWB) in GP:


Lo Dahlquist Mörkenstam and Welton Five(SWB) in YR Freestyle:


Source https://zawodykonne.com