Details
CCI****-L/CCI****-S/CCI***-L/CCI***-S Pratoni del Vivaro, Italy november 5-8
Paolo Torlonia (ITA) and Shadow Chanel (Coolavin Chanel, SWB born 2010 by Cancara out of Laura Biagotti by Lord Pezi-Zymbal I, breeder Christopher Macdermott SGH Tarde AB) placed 4d i CCI***-S.
Sanna Siltakorpi (FIN) and Bofey Click (SWB born 2009 by Chirlon out of Ballybofey xx by Distinctly North xx-Slip Anchor xx, beeder Elisabeth Persson) placed 9th in CCI****-S.
Details
CDN Wellington, FL, USA november 7-8

Holly Such (USA) and Stiletto (SWB born 2008 by Sandakan out of Danina (2) 29030 by Danone I-Ceylon, breeder Joffre & Co. HB) placed 3d in Intermediarie I with 66.618%.
Details
The last FEI ranking of the season has been published, include validated results from 01/03/2019 to 31/10/2020.
Naima Moreira Laliberté (CAN) and I do Kiss (SWB born 2006 by French Kiss out of Idonna (35) 27549 by Donnerfly-Urbino, breeder P&A Development AB) placed 9th at the FEI Dressage World Youth Ranking for U25 Riders of 183 ranked riders/horses.
Cecilia Bergåkra Berglund (SWE) and Primavera (SWB born 2003 by Don Primero out of Favorite by Figaro L-Vestibils, breeder Anine Eskebäk) placed 24d at the FEI Dressage World Youth Ranking for Young Riders of 470 ranked riders/horses.
Amanda Lindholm (SWE) and Rozette (SWB born 2007 by Rosevelt out of Lagette 28614 by Ragazzo-Anart, breeder Britt-Marie H-Ivarsson) placed 13th at the FEI Dressage World Youth Ranking for Juniors of 526 ranked riders/horses.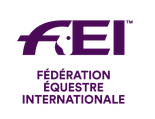 Source https://data.fei.org
Details
CSI*** Opglabbeek, Belgium october 29- november 1
Wilma Hellström (SWE) and Cicci BJN (SWB born 2011 by Ci Ci Senjor Ask out of Tittut BJN (F2) by Tornesch-Irco Marco, breeder JM Sohlman HB) placed 23d in 1.45.
Samuel Hutton (GBR) and Duva (SWB born 2013 by Diarado out of Whena (38) by Last Liberty-Robin Z, breeder Hannetorp Gård AB) placed 23d in 1.30.
Details
CSI**** Lexington, KY, USA october 29-31
Jordan Coyle (IRL) and Ariso (SWB born 2011 by Casall out of Osira by Contender-Mowgli, breeder Krantz Tocca) placed 4d in 1.50.
Shane Sweetnam (IRL) and Heart On Fire (SWB born 2011 by Heartbeat out of Crazy For Me by Escudo I-Crazy Classic, breeder Frida Ekström) placed 7th in 1.50 and 11th in 1.40.