CCI-SO****/CCI-S***/CCI-L** Nations Cup, Pratoni de Vivaro, Italy june 6-9
Niklas Lindbäck (SWE) and Focus Filiocus (SWB born 2007 by Feliciano out of Blue Bells xx 28447 by Be My Chief xx-Nijinsky II xx, breeder Tun Albertson) won CCI-SO****!
Sandra Gustafsson (SWE) and Koordinat (SWB born 2007 by Laptop out of Kandela (F1) 28345 by Robin Z-Hertigen, breeder Birgit Jönsson) placed 20th.
Malin Josefsson (SWE) and Agaton V (SWB born 2010 by Jaguar Mail out of Alice G (8) 28253 by Irco Mena-Lucky Light, breeder Miki and Per Josefsson) placed 25th.
Team Sweden with Niklas Lindbäck / Focus Filiocus (SWB), Sandra Gustafsson / Koordinat (SWB) and Malin Josefsson / Agaton V (SWB) placed 3d in the Nations Cup!
Sweden leads after two rounds FEI Nations Cup

.
Seven horses have been included in the team and six of them are Swedish Warmbloods!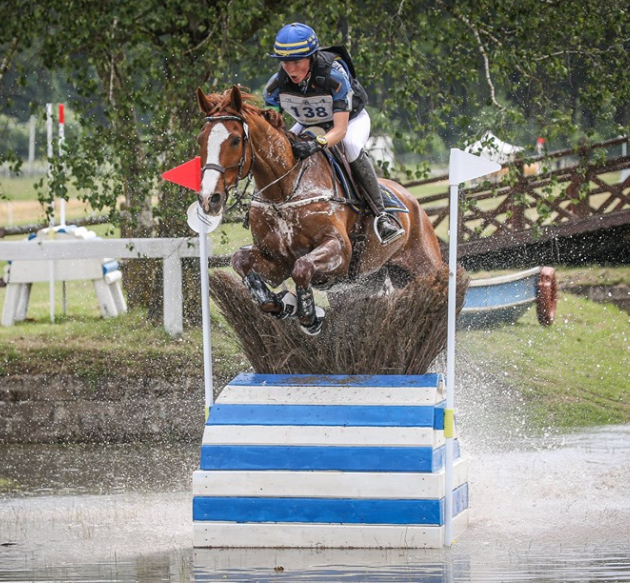 Sandra Gustafsson and Koordinat (SWB).
Source https://www.pratonieventing.com and http://equiresults.com