CDI**** Nations Cup Järvenpää, Finland july 5-6
Gunilla Byström (SWE) and Vectra (SWB born 2005 by Silvano out of Vanda (F2) 29143 by Amiral-Vagabond, breeder Carolin Ljungcrantz and Håkan Kindblom) placed 2d in Grand Prix with 69.348% and 2d in Grand Prix Special with 68.766%.
Team Sweden with Gunilla Byström / Vectra, Märit Olofsson Nääs / Strolchi, Lena Wiman / Donnerstein and Tinne Vilhelmson Silfvén / Esperance won the Nations Cup.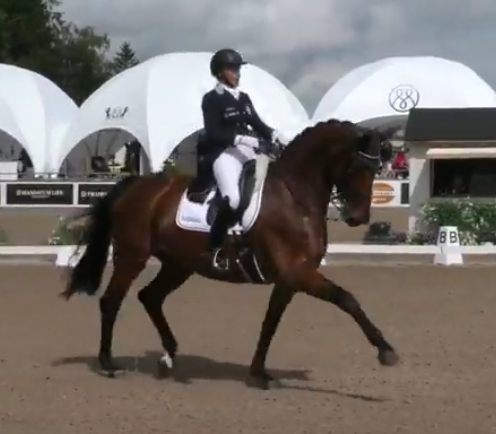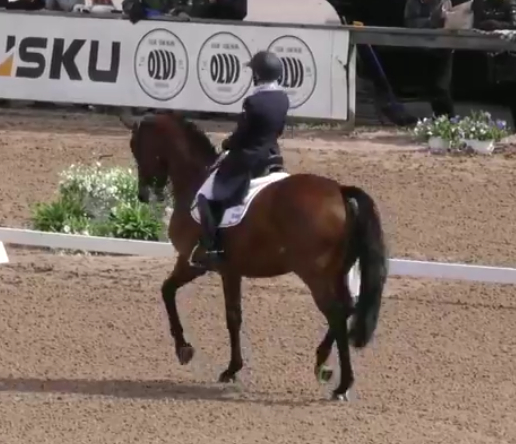 Gunilla Byström and Vectra (SWB).
Source https://online.equipe.com