The Stallion Show at the Stallion Performance Test 2020, february 28 at Grevagården in Skövde, Sweden
Seven stallions, five show jumper stallions and two dressage stallions, were shown in a show at the Swedish Stallion Performance Test. Two of the stallions are Swedish Warmblood.

Approved stallion Baloé Hp 1342 (SWB born 2014 by Balou du Rouet out of Unta by Clearway-Corrado I, breeder/owner Malin Carlsson, Hipparion HB) with Arnold Assarsson.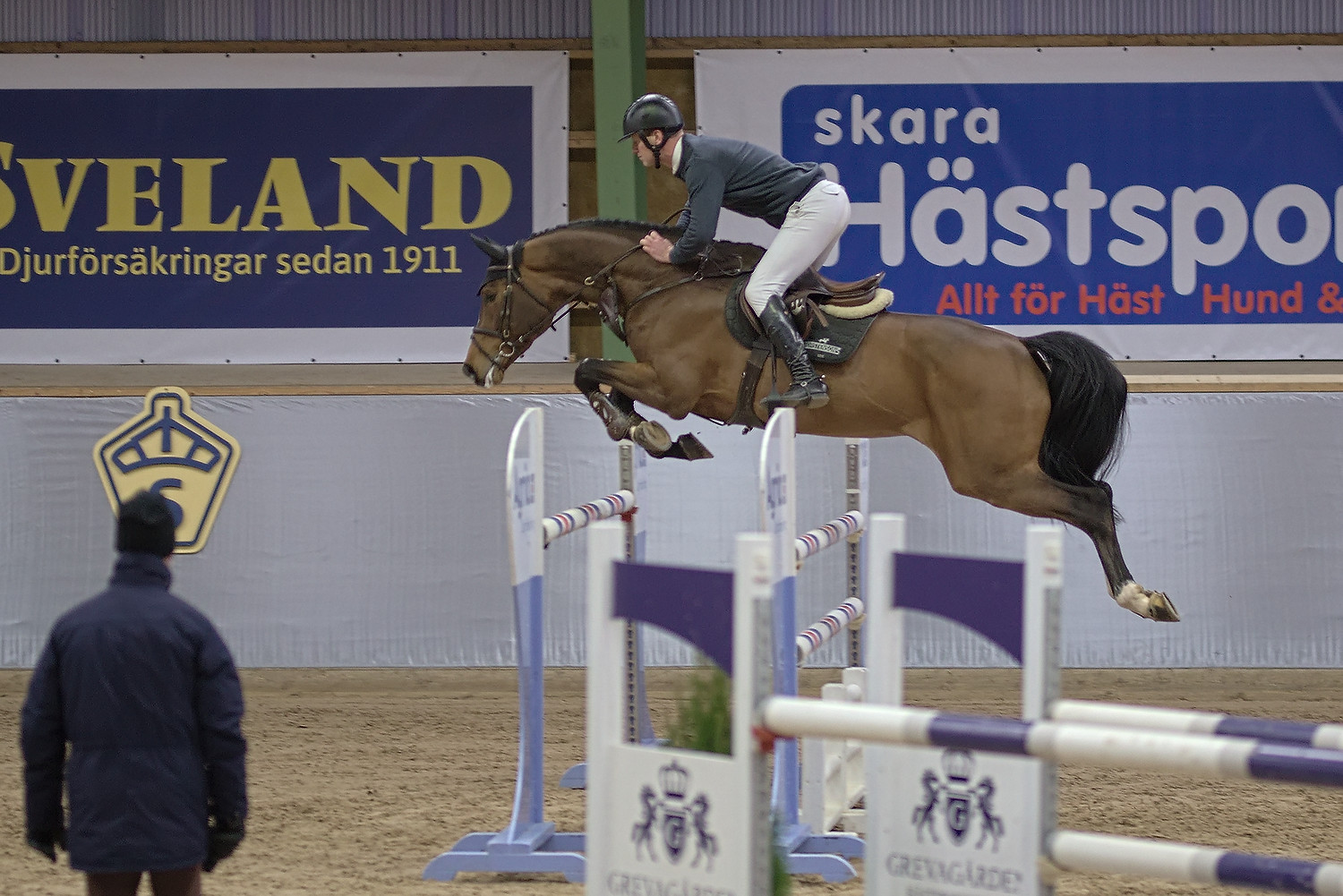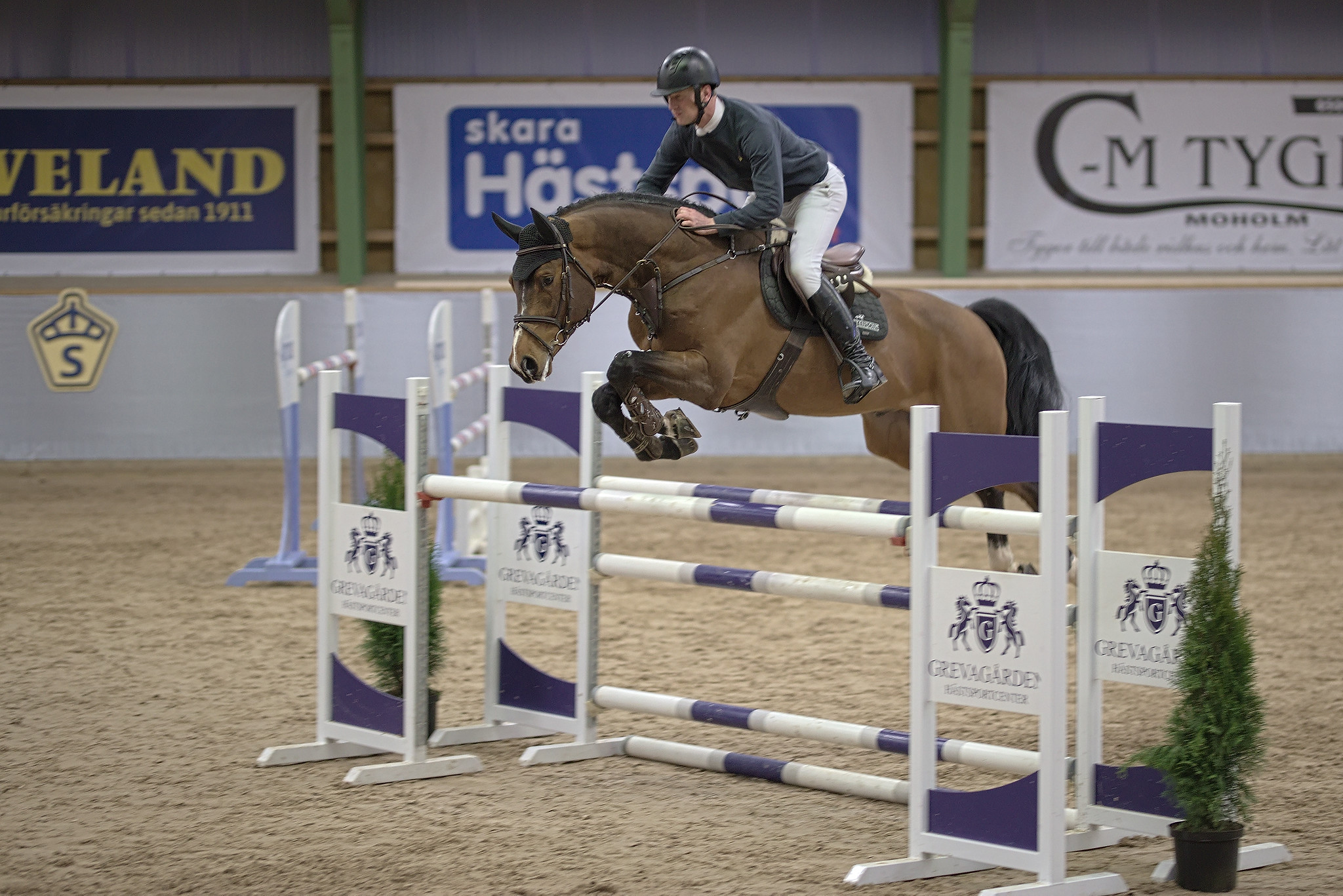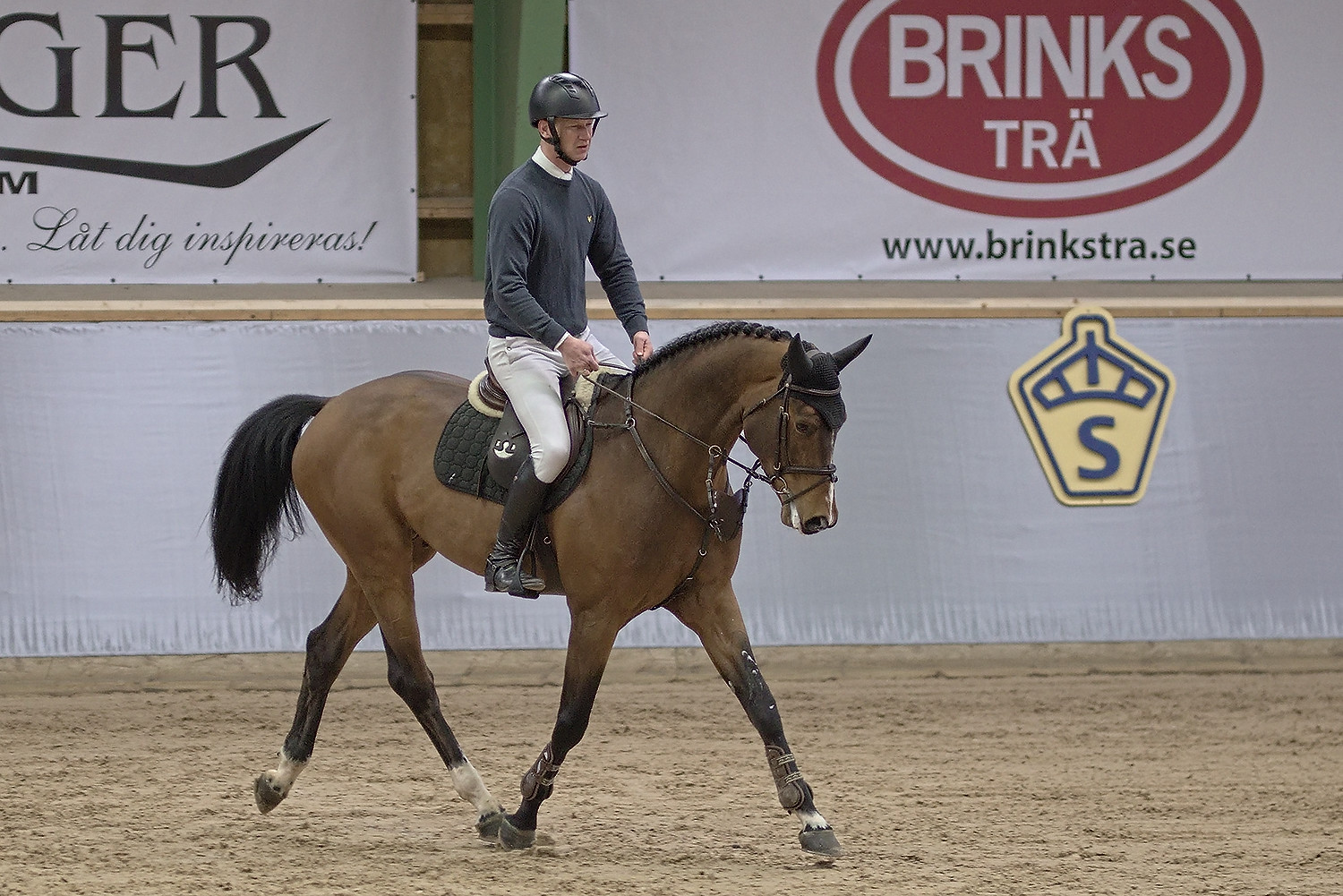 Photos Jöns Leandersson.
Approved stallion Zafferano 1325 (SWB born 2013 by Zaladin MI out of Baby Doll 29800 by Bernstein-Chagall, breeder/owner Verbena AB) with Mattias Jansson. Jansson and Zafferano 1325 also jumped some jumps with the dressage saddle.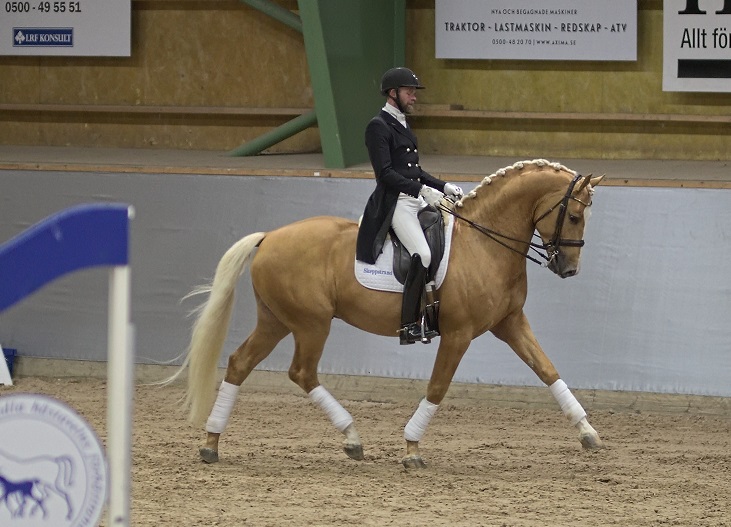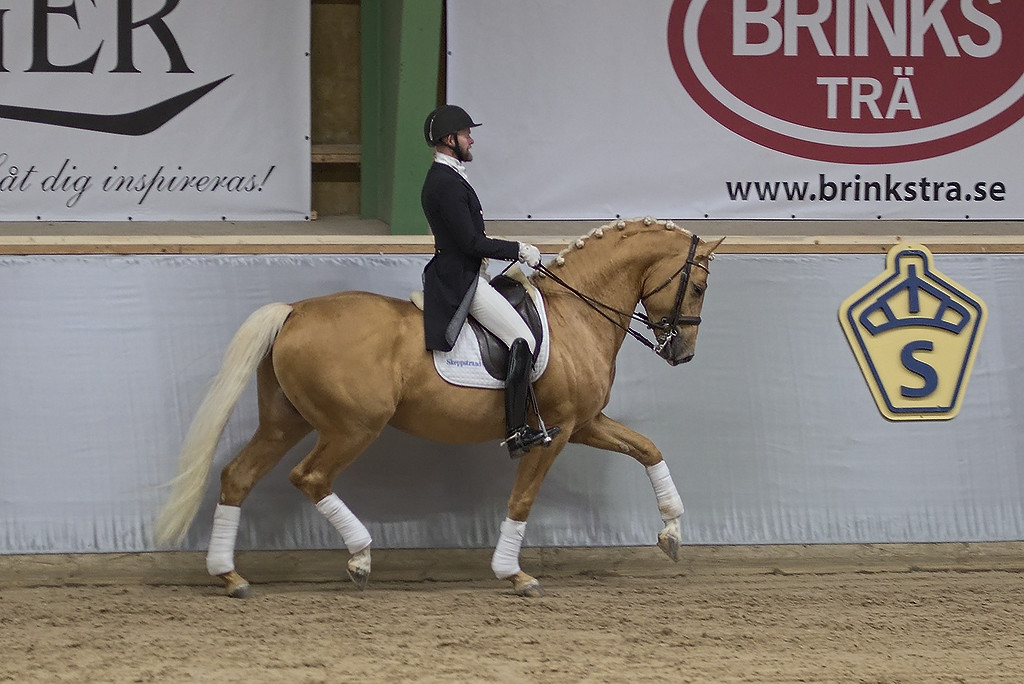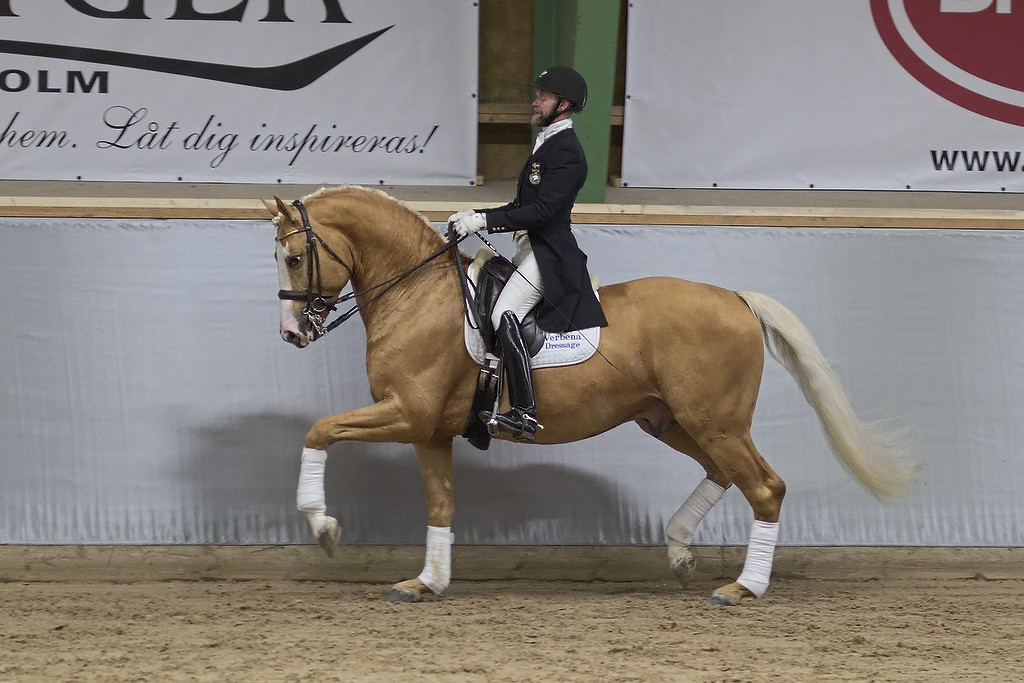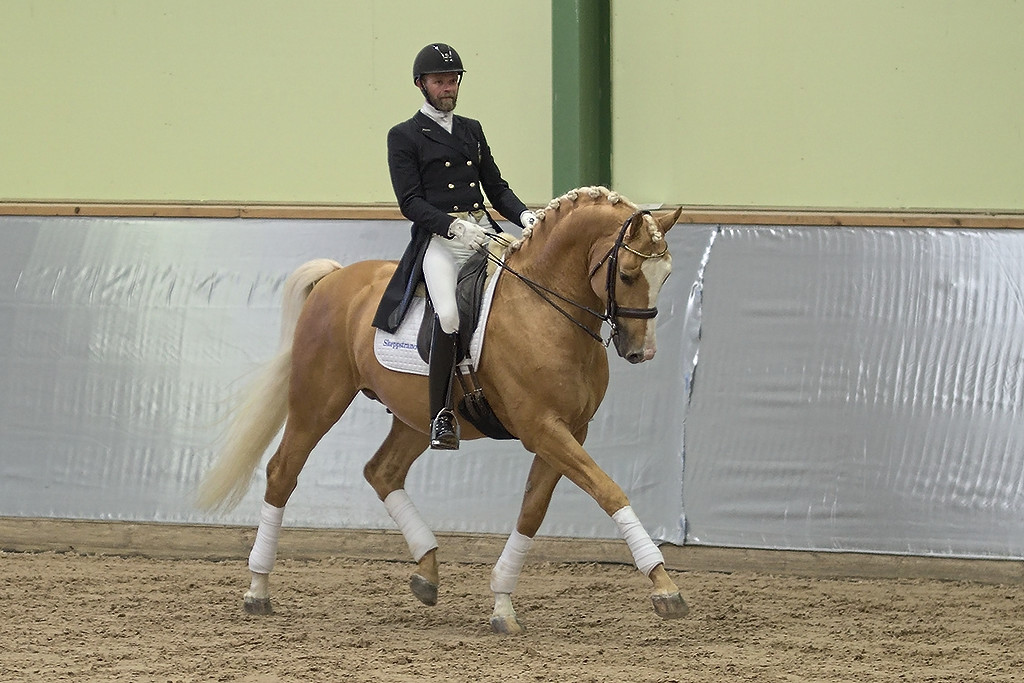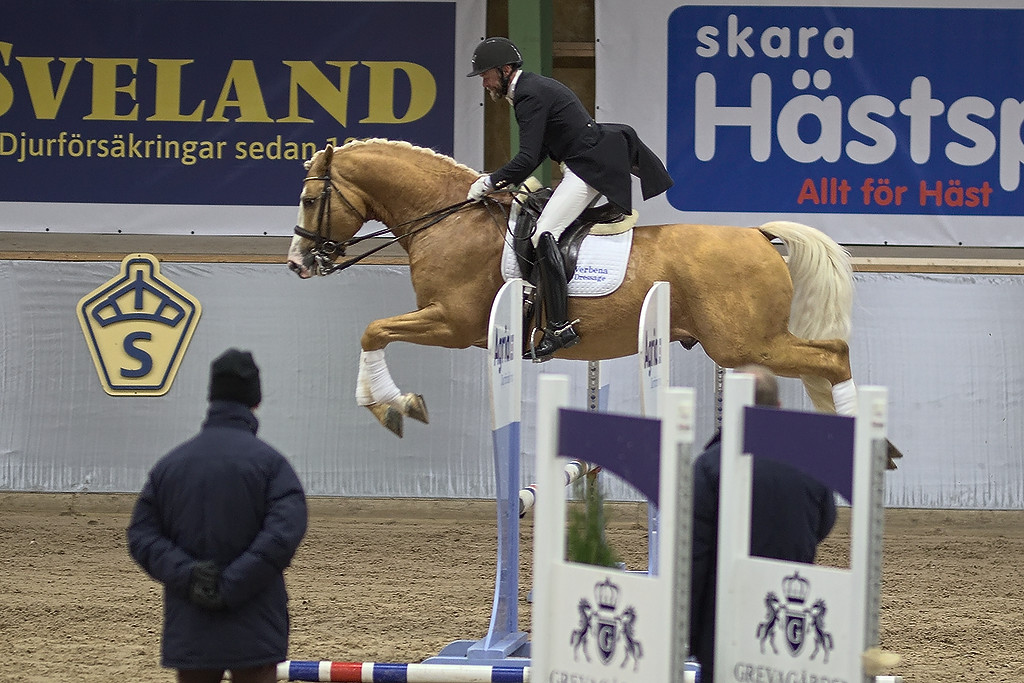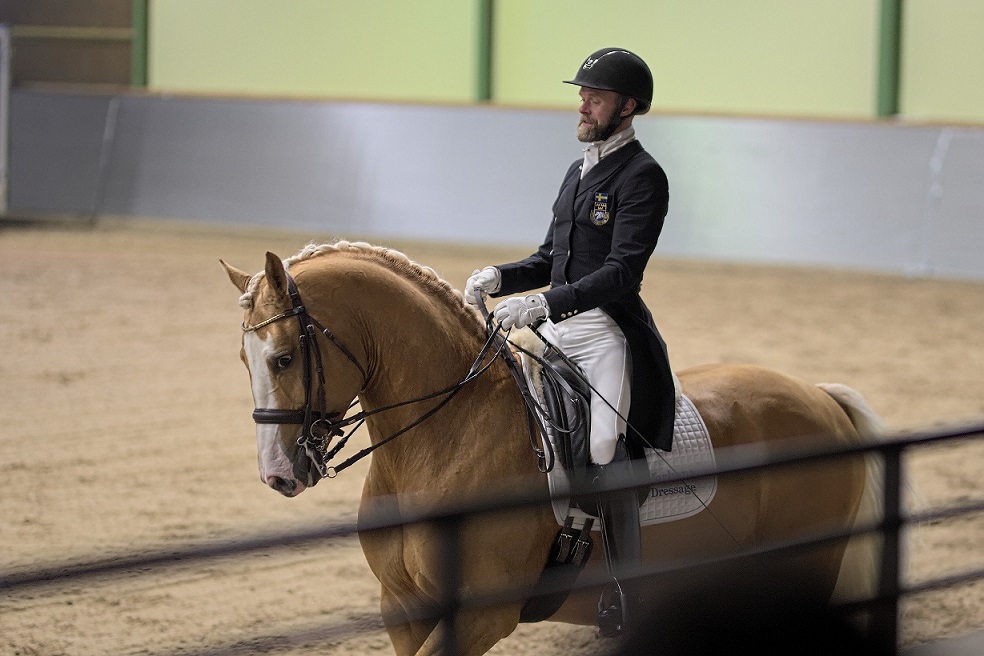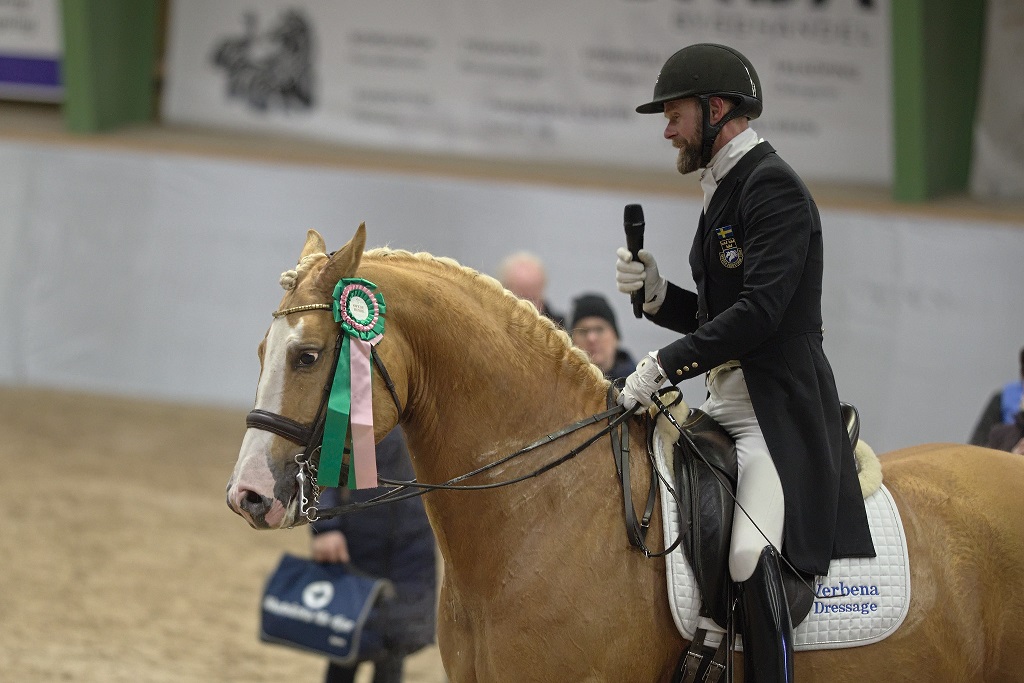 Photos Jöns Leandersson.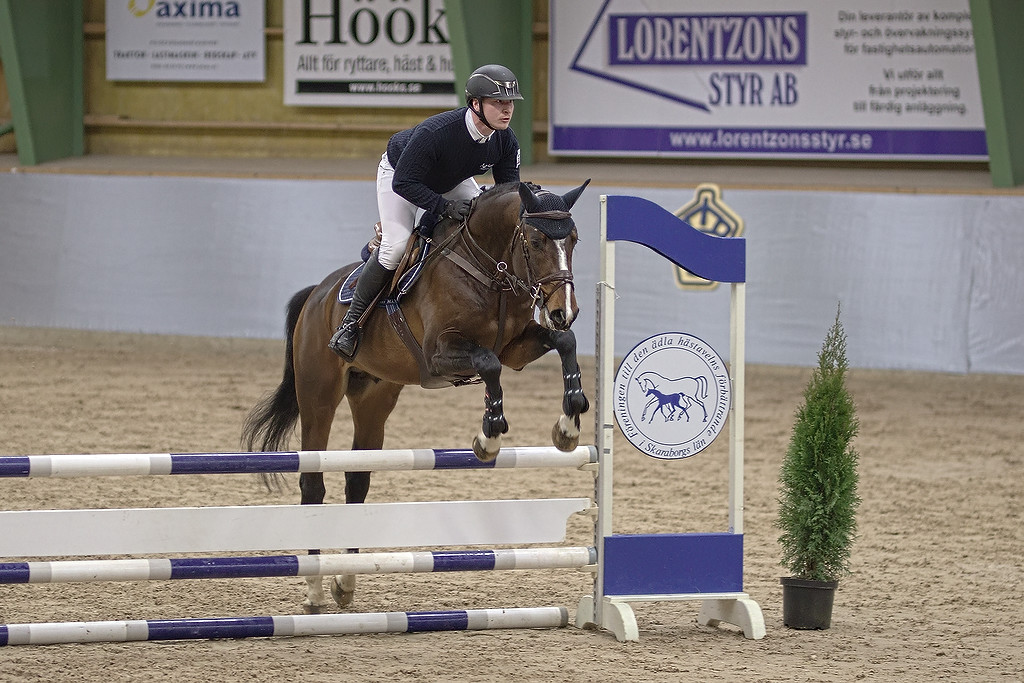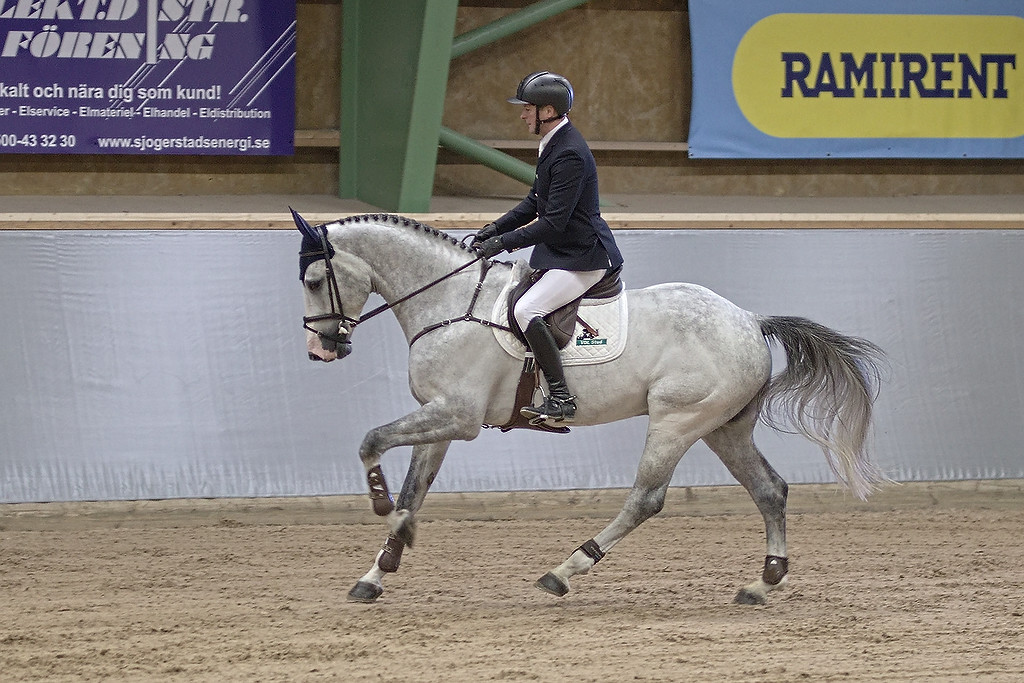 Quick-Star ter Putte 9468 and Kintaro VDL 1393.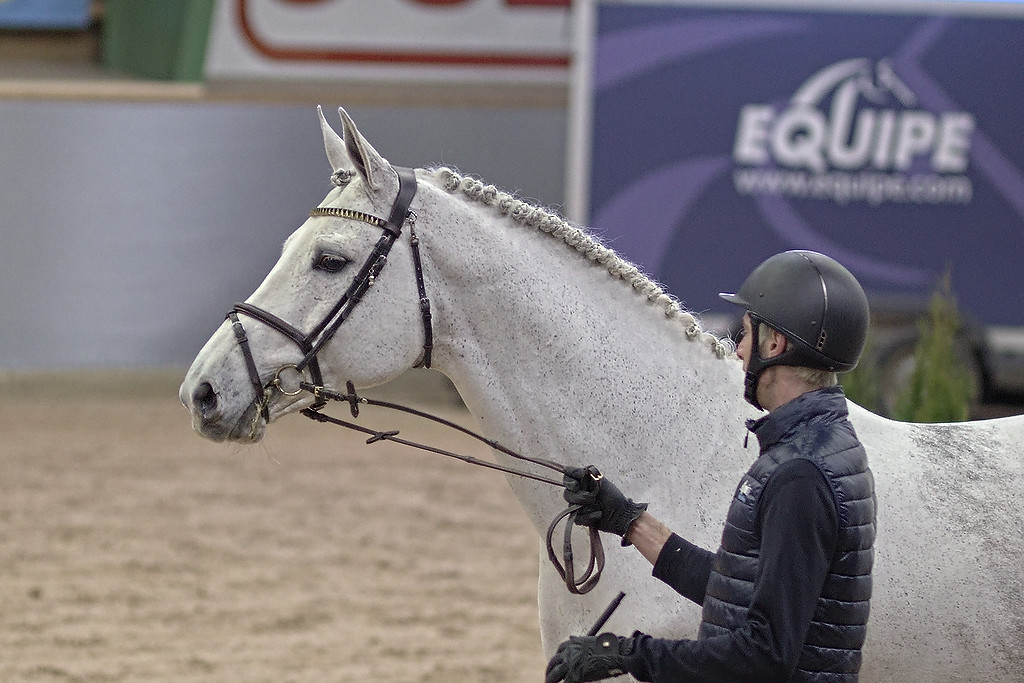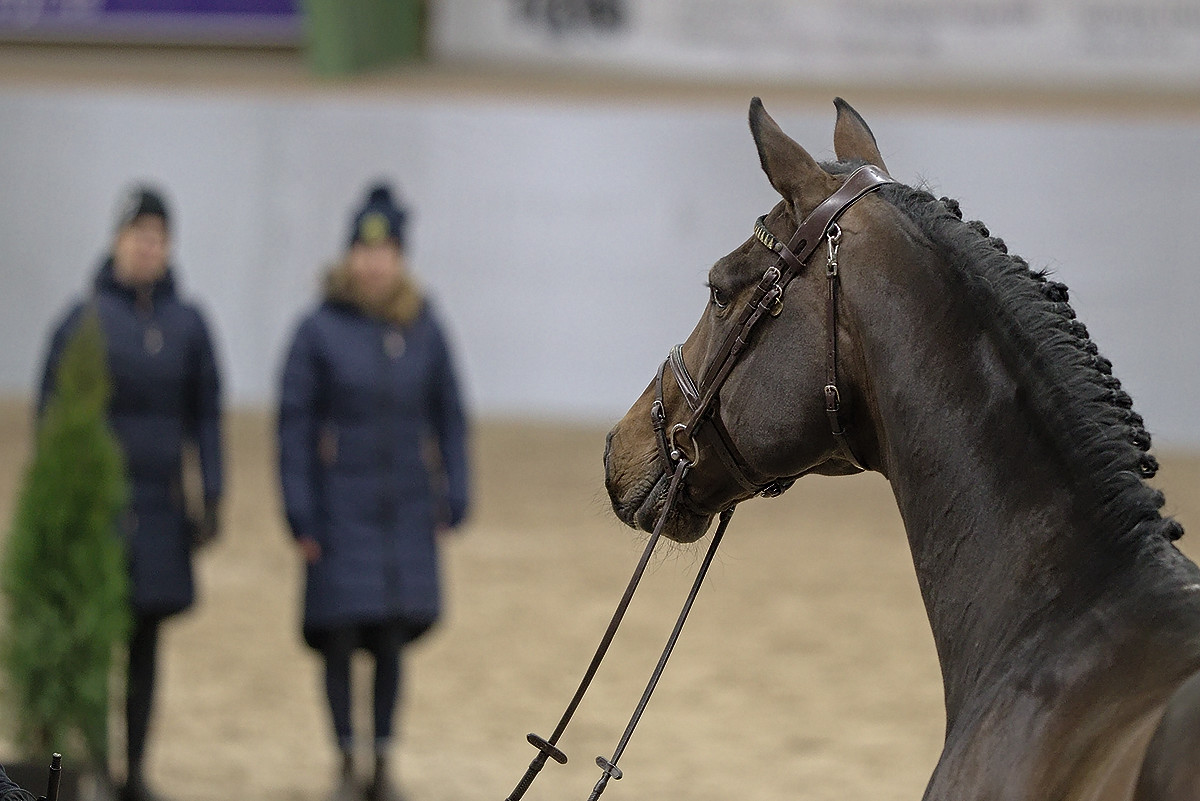 Bravour 1197 and Contant Q 1203.
Photos Jöns Leandersson.
Related articles;
Two Swedish Warmblood stallions approved >>
The Swedish Stallion Performance Test 2020 >>