Most offspring at the Swedish Dressage Championships has Elit and Grand Prix stallion Briar 899 (SWB born 1991 by Magini out of Charis (F2) 21695 by Krocket-Illum, breeder Hans-Yngve Göransson):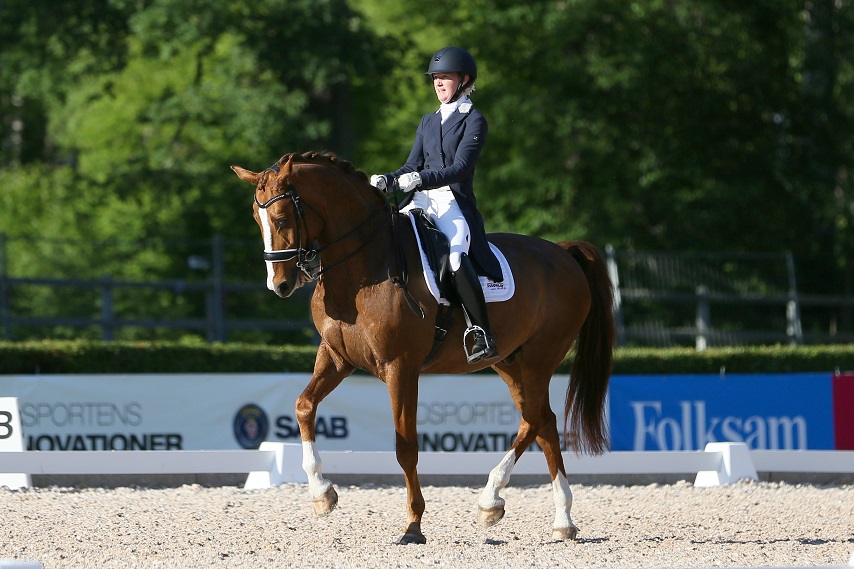 18-year old Ciwi (SWB  out of Camomill (1) 18862 by Chirac-Cosmos xx, breeder Christine Esping),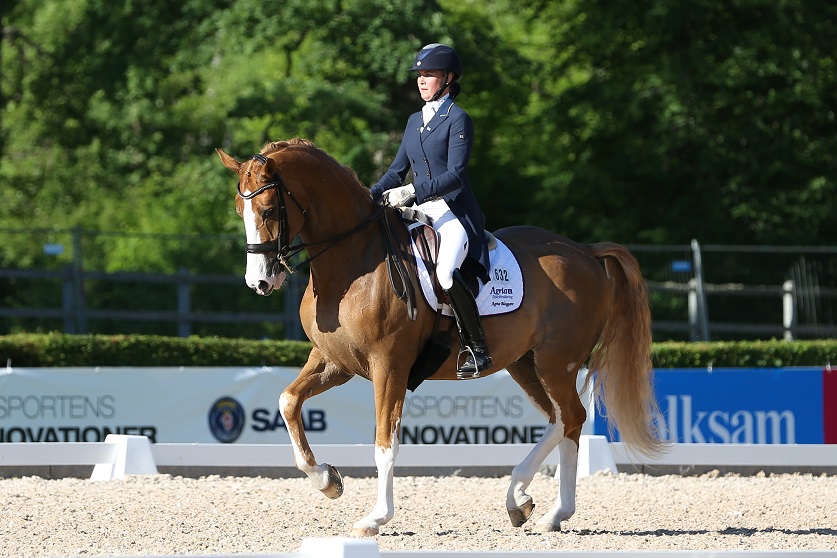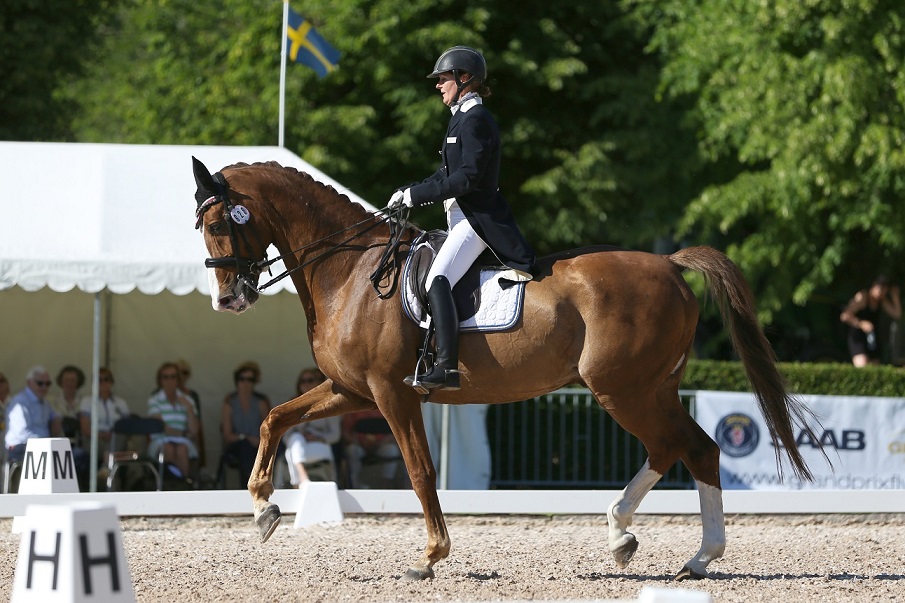 17-year olds Briman (SWB out of Madeira 21786 by Martini-Utrillo, breeder Lennart Mattsson) and
Bretagne (SWB out of Darling (F2) 16816 by Krevad-Ceylon, breeder Håkan Waltersson).

All photos Jöns Leandersson.
20-year old Biggles 1015 (SWB out of Susanna 15097 by Krevad-Falstaff, breeder Ingrid Lundberg Persson family) compets in the Swedish Championships for U25.