Bella-family
Foundation mare Gulla-Lill was a Swedish palomino mare born about 1895 by Hellespont out of Flora by Hidalgo xx.
Gulla-Lill left one mare Märta/Martha (born about 1902 by Potentat). Märta/Martha was also a palomino and left three mares in the Studbook and one more mare; Flora RÄ II 693 (born 1908 by Lindau), Sally RÄ II 568 (born 1911 by De Lahr), Anita RÄ II 341 (born 1915 by Wolfgang) and Vega (born about 1918 by Coralter).
Vega, also palomino, left the Studbook mare Gulla-Lill RÄc 2120 (born 1927 by Bon Soir).
Gulla-Lill RÄc 2120 left six mares in the Studbook; Bellisa 3244 (born 1936 by Winter), Isabelle 3390 (born 1937 by Winter), Anna-Bella 3952 (born 1939 by Tåby xx), Galata 4498 (born 1943 by Jago 115), Mirabella 5129 (born 1946 by Jago 115) and Mona Bella 5599 (born 1949 by Kantat 128).
Licensed stallions out of the mare line:
none


Successful sport horses out of the mare line:
Bellafonte (born 1976 by Dragon 465 out of Bella Donna 10618) S-level show jumping (Maria Planefors)
Wilhelm (born 1990 by Martini 744 out of Bella Mona 19153) S-level driving (Tommy Zetterström)
Arro-Bell (born 1991 by Anart 583 out of Mia-Bella 15404) S-level dressage (Ann Holmqvist)


Elite mares out of the mare line:
Belle-Rose 24090 (born 1974 by Dragon 465 out of Belle-Amie 6873) Elite mare in Sweden 1999
More:
Magritzza (born 1998 by Magini 695 out of Bellagonia 13381) competed Prix St Georges in USA (Denise Needham)
Click here to see xx and her descendant in the Swedish Warmblood Association database.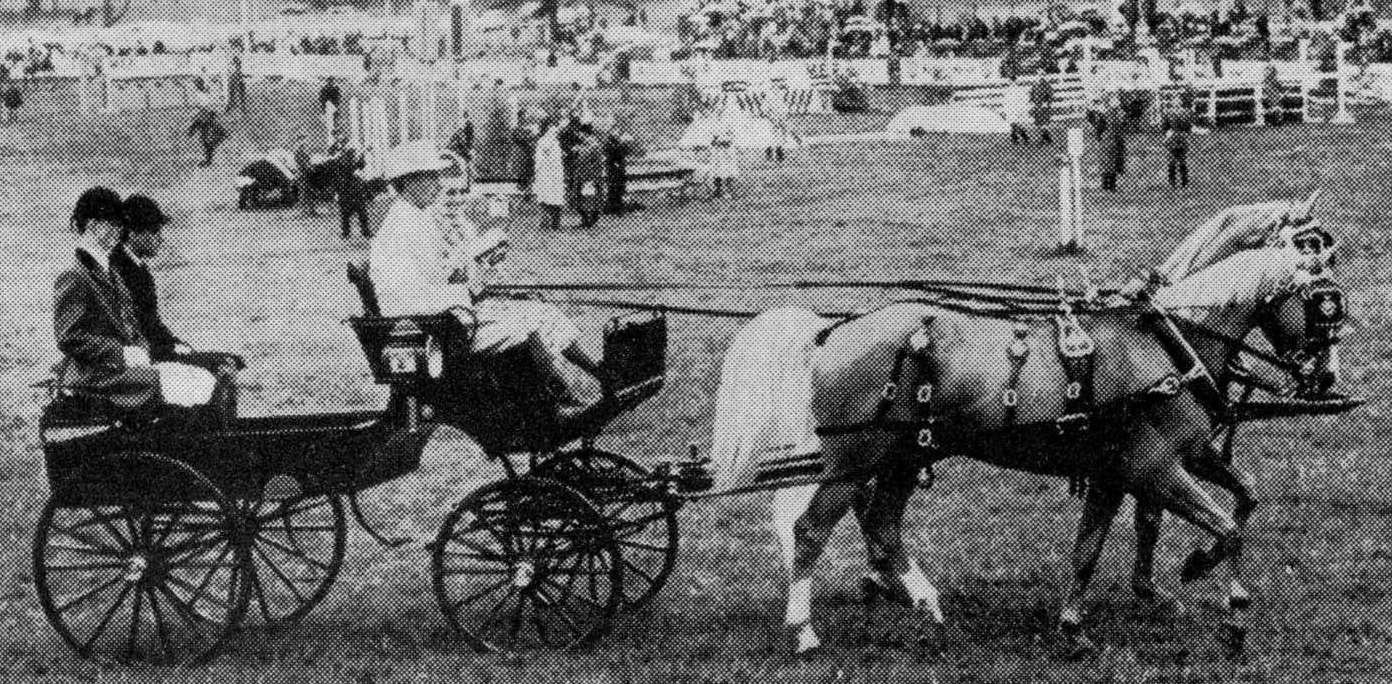 Ben Hur (born 1955 by Santiago out of Mirabella 5129 by Jago 115) and
Safir (born 1957 by Desiderio xx out of Mona Bella 5599 by Kantat 128).