Details
CSI*** Herzlake, Germany july 30-august 1
Stepanie Holmén (SWE) and Flip´s Little Sparrow (SWB born 2006 by Cardento out of Butterfly Flip (74) by Robin Z-Moderne xx, breeder Kristina Larsson) placed 2d in 1.60, Grand Prix.
Holmén (SWE) and Sienna SN (SWB born 2011 by Bravour out of Samsara SN (F2) 29939 by Canto-Cortez, breeder Birgitta Jonasson) placed 4d in 1.45.
Emil Hallundbaek (DEN) and High Nitro (SWB born 2009 by Empire out of High Divine 29662 by Cobra-Cortez, breeder Maud Ohlsson) placed 14th in 1.45.
Details
The European Jumping Championship for Children/Junior/Young Rider, Vilamoura, Portugal july 19-25
Jenny Krogsaeter (NOR) and Curious Friday (SWB born 2011 by Cardento out of Cocco Chanel Q by Camaro M-Cortez, breeder Linda and Pia Hjalmarsson) placed 11th at the Championship for Young Rider.
Tony Stormanns (GER) and Dia Nova (SWB born 2010 by Diamant de Revel out of Cardinova by Cardento-Tabac, breeder Hans-Ola Joelsson) placed 9th in the Championship for Children.
Team Great Britian with Noora Von Bulow and Lucky Lisa (SWB born 2010 by Heartbeat out of Lucky Me Z by Lux Z-Cortus, breeder Nygårdens stuteri and vet.praktik HB won a bronze medal for Children!
Source https://online.equipe.com
Details
Approved stallion Bellman 1196 (SWB born 2006 by Hermes out of Bellona (33) 29397 by Prestige-Warsteiner, breeder Birgitta Österberg and Filip Wilhelmsson) has passed away.
Bellman and Anna Svanberg placed 3d in the Championships for 4-year old dressage horses 2010 and 2d in the Swedish Breeder´s Trophy 2011.
They placed 12th in the World Championships for Young Dressage Horses Final for 6-year olds and placed 2d in the Swedish Breeder´s Trophy 2012.
Bellman and Amalie Egholm Hebsgaard was placed in Intermediarie I.
Bellman has won international Junior Rider classes with Felicia Olofsson. They placed 17th in the European Dressage Championships for Junior Rider and won a gold medal in the Swedish Championships for Junior Rider 2018.
Bellman stood at stud 2010-11 and left four offsprings.
Felicia writes: "Heaven has got the most beautiful angel. Bellman, You have meant so much to me, a horse that always will be my best friend and hero".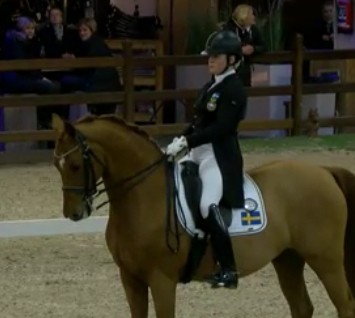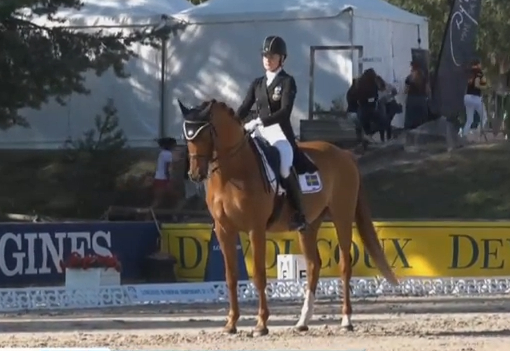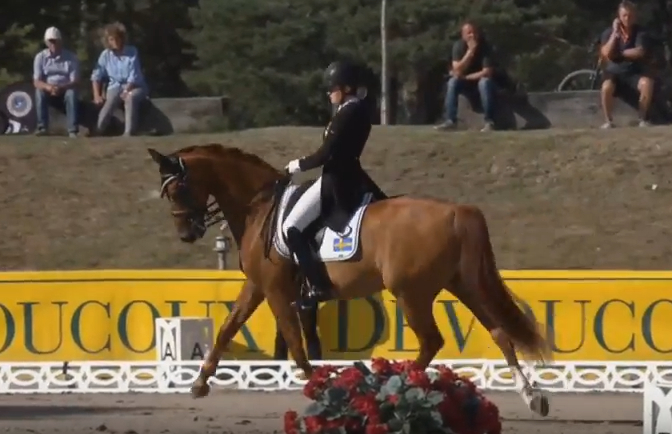 Source https://www.instagram.com
Details
Today Elite stallion Briar 899 (SWB born 1991 by Magini out of Charis (F2) 21695 by Krocket-Illum, breeder/owner Hans-Yngve Göransson) is 30 year! We wish everyone around him a big congratulations!
Briar at home july 2021:
Read more about Briar 899...
Details
European Dressage Championships for Children, Junior Riders & Young Riders, Oliva Nova, Spain july 6-11
Sweden´s Young Rider team with Cecilia Bergåkra and Izack (SWB born 2009 by Zack out of Idonna (35) 27549 by Donnerfly-Urbino, breeder P & A Development AB) is in 3d place after the first day.
Norway´s Young Rider team with Heidi Christin Elvenes and Rio da Carma (SWB born 2010 by Skovens Raphael out of Jamaica (33) 20254 by Jaguar-Herkules, breeder Häglinge Nygård AB) is in 14th place after the first day.
Sweden´s Junior team with Emilia Berglund Bergåkra and Primavera (SWB born 2003 by Don Primero out of Favorite by Figaro L-Vestibils, breeder Anine Eskebäk) and My Sandgren and Hampuz M.Ge (SWB born 2006 by Sandreo out of Katitzi (65) 27360 by Don Schufro-Master, breeder Maria Gerdin) is in 8th place after the first day.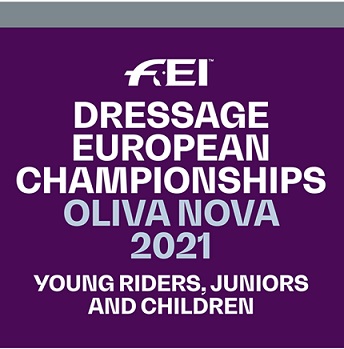 Source https://online.equipe.com