Details
DressageHub´s tribute to World famous GP and Elite stallion Briar 899 (SWB born 1991 by Magini out of Charis (F2) 21695 by Krocket-Illum, breeder/owner Hans-Yngve Göransson and Kristina Gustafsson):
Details
CSI** Kronenberg, Netherlands january 20-22
Leonie Peeters (BEL) and La Lou (SWB born 2011 by Sandro Boy out of La Cocette 29832 by Concerto II-Corofino I, breeder Sofie Andersson) placed 5th in 1.45 and 7th in 1.40.
Gerco Schröder (NED) and Click N'Chic HDC (SWB born 2010 by Click and Cash out of Cajamba by Cagliostro-Alcatraz, breeder Jenny Karlsson) placed 5th in 1.45.
Details
CSI*** Mediterranean Equestrian Tour (Spring MET 2022 - Tour I, week 2) Oliva, Spain january 18-23
Mark McAuley (IRL) and Miebello (SWB born 2004 by Quite Easy out of Bellamie by Cardento-Pik Bube, breeder Johan Lundh) won 1.40 and placed 6th in 1.40.
Olivier Philippaerts (BEL) and K&T Geromino (SWB born 2015 by Gamelus R out of E Titty de Laubry by Cardento-Darco, breeder Blädde Gård) won 1.35 for 7-years and placed 9th in 1.35 for 7-years.
Sasha Barthe (SUI) and Bubble-Dee (SWB born 2015 by Magic Park out of Jodee by Baltimore-Couleur Rubin, breeder Ylva Schultz) won 1.35 for 7-years.
Source https://horsetelexresults.com and https://online.equipe.com
Details
CSIO***** Nations Cup MEast Abu Dhabi, United Arab Emirates january 20-23
Katharina Rhomberg (AUT) and Careless (SWB born 2010 by Careful out of Comtess by Pomme Royal-Cortez, breeder Eva Andersson) placed 9th in 1.45.
Shk. Majid Bin Abdullah Al Qassimi (UEA) and Center (SWB born 2013 by Cardento out of M&M by Non Stop R-Calino, breeder Niclas Swerre) 7th in 1.30.
Details
World famous GP and Elite stallion Briar 899 (SWB born 1991 by Magini out of Charis (F2) 21695 by Krocket-Illum, breeder/owner Hans-Yngve Göransson and Kristina Gustafsson) has passed away on 11 January 2022.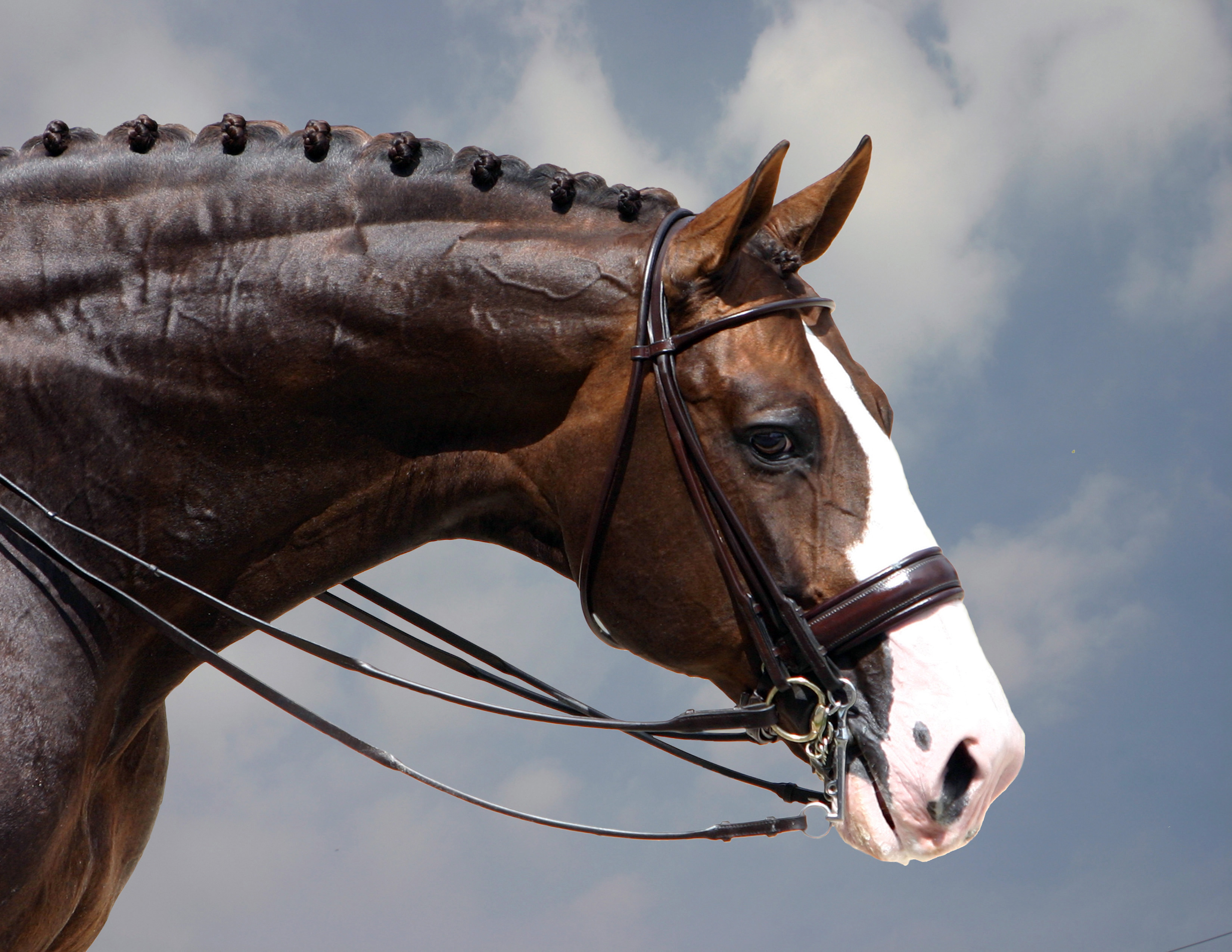 Göransson: "Briar has left us today. This year he would have turned 31 years old.
Even though we all know that each day makes us older it's still sad when the time is in.
Briar´s life was amazing in so many ways."
Briar began his career as a 4-year-old with a brilliant performance test and had his first season at stud in 1995. In the performance test he was presented by Jan Brink in dressage and Rolf-Göran Bengtsson in showjumping. They were very delighted and both wanted to continue with him. At the time, Rolf-Göran competed the father of Briar, Magini at the international showjumping arenas. For the rest of his sport career, Briar would be ridden and competed by Brink.
Briar was 3d in the Swedish Breeders Trophy as 5-year old, 2d in the Swedish Breeders Trophy as 6-year old and when he was 2d in the 7-year old Championships.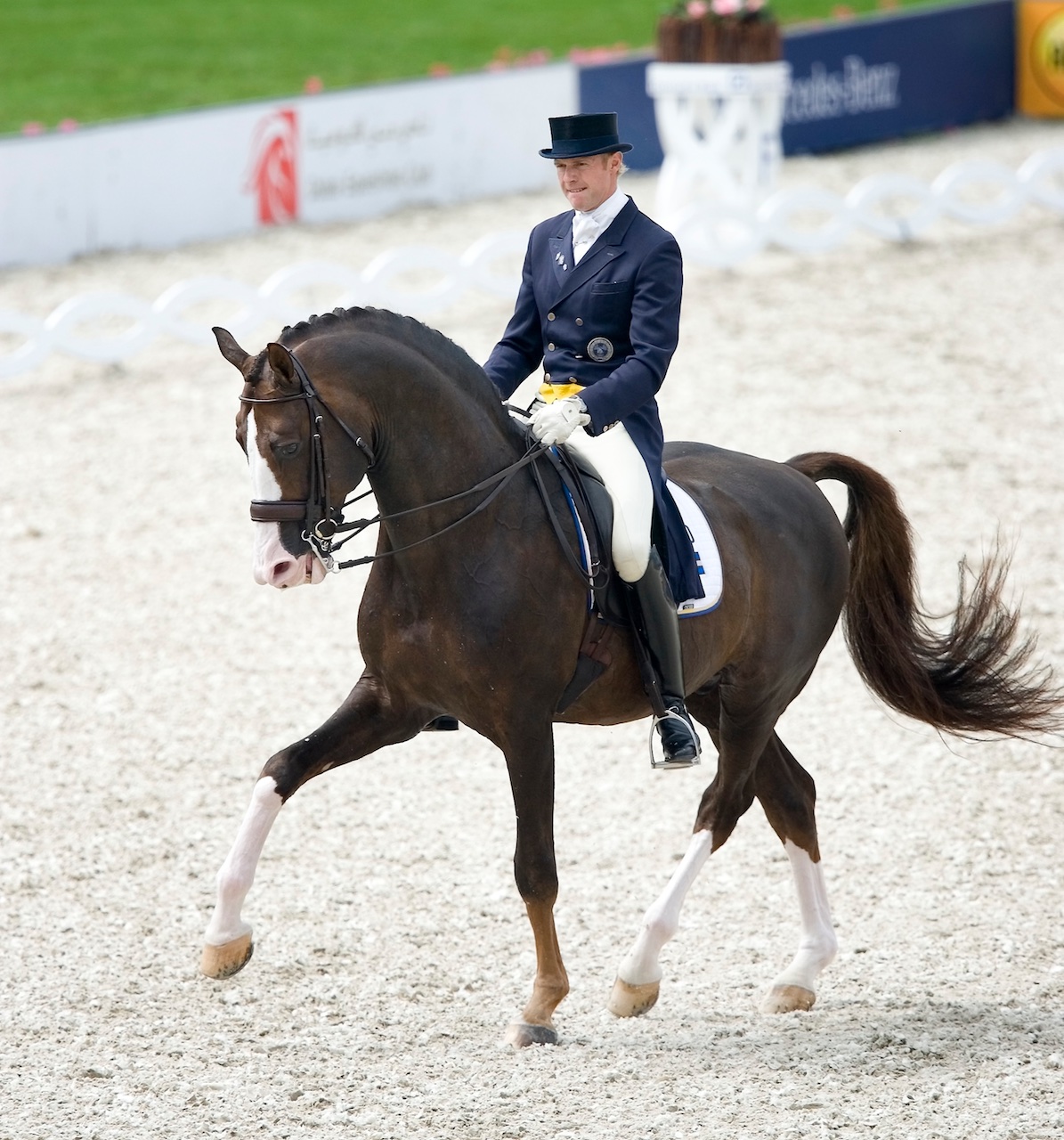 Göransson: "He was an utterly intelligent and clever individual.
Kyra Kyrklund soon gave him the name "the Professor" as he was extremely easy to teach and very talented."
Photo Arnd Bronkhorst.
Briar made his debut in Aachen in 1998 as 7-year old. He would then return to the Aachen Grosse Preis every year throughout his career. Briar was the youngest horse to compete in the Sydney 2000 Olympic Games, which was his fifth start at Grand Prix. At the 2002 World Equestrian Games in Jerez he finished 13th. He got silver at the 2003 European Championships in Hickstead, and placed 7th in the 2004 Olympic Games in Athens. In 2005 he became the Aachen Grand Champion. He won team and individual bronze at the 2005 European Championships in Hagen. Briar was 8th and 9th at the 2006 World Equestrian Games in Aachen. He won team bronze at the 2007 European Championships in Turin. He was 12th at the 2008 Olympics in Hong Kong and finished his sport career with an 8th place at the 2009 World Cup Finals in Las Vegas.
Briar won the Swedish Nationals 7th times.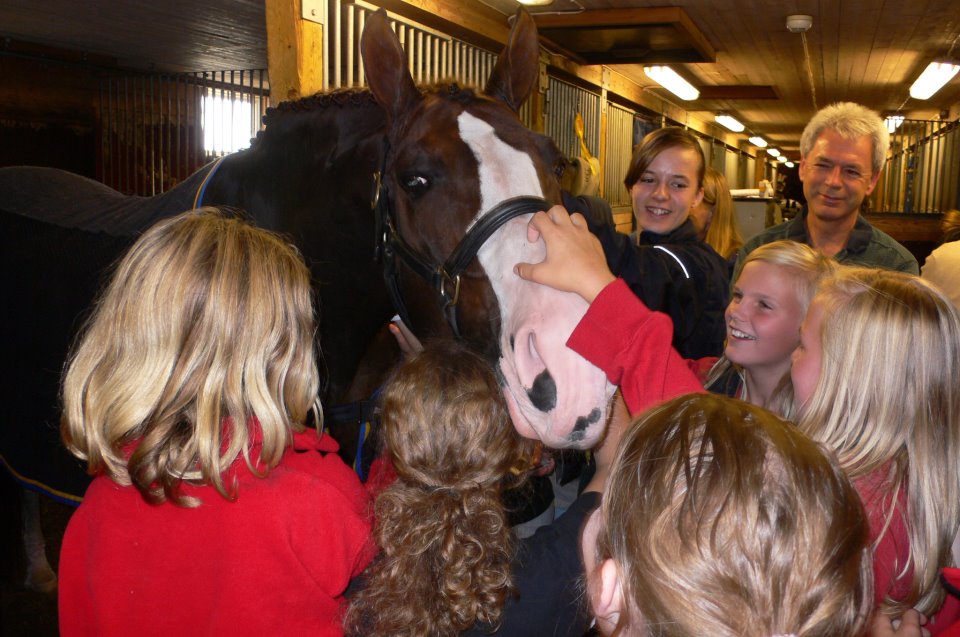 "Memories like selfies with his fans are many and witnessed about Briar's kindness, tolerance and calm temper.
At times during shows the line of fans could be hours long which Briar took with ease,
being very aware of his fans and giving them his best possible "autograph"."
Photo a fan.

Throughout his sport career Briar was on double duty, being collected three times per week from the middle of March until the middle of August.
Briar is approved for breeding in Sweden, Hannover, Oldenburg and KWPN.
He has twelve approved sons - Berlioz 978, Biggles 1015 and Brisbane 1081 in Sweden, Isos 9067, Bella Caroli and Agastrofos in USA, Anton, Bellini K, Briars Junior and Meges in Oldenburg, Byalee Briar (ex Florentijn) and DS Burlington Bertie in Australia.
Briar has several offsprings competing on the international sence - in dressage; April 4cible (Kristian von Krusenstierna), Baltzar (Elisabeth Hjelm), B Aretos (Lina Andersson), Bellini K (Antonio Diaz Porras), Biggles 1015 (Kristian von Krusenstierna/Lina Dolk), Briars Boy (Monika von Wedemeyer), Briars Junior (Juliane Jerich), Brighton (Maria von Essen), Briman (Emilie Brolin), Brisbane 1081 (Mattias Jansson/Emma Hindle/Katherine Berning), Bryan (Anna Lawson), Bukowski (Anders Dahl/
Dong Seon Kim
), Carlette (Claudia Witte), Charleston (Kristian von Krusenstierna), Ciwi (Charlotte Esping), Crossy (Marie Munthers), Dorazio (Kira Kanerva), DS Burlington Bertie (Aiyana Levin), Mac Brian Poppelhag (Amy Stovold) and in showjumping; Agamemnon (Alec Lawler), Brunetti (Polina Prigozhina), Swingkid (Hector Ortiz), in eventing; Black Mamba (Ricarda Berkenheide), Cape Breeze JM (Christian Malmgren), High 5 du Langwater (Constantin van Rijckevorsel), Valcor (Asha Laseroms) and in four-in-hand Candyman (Axel Olin).
Also in S-level dressage; Agastrofos (Kevin Kohmann/Endel Ots), Barland I.M. (Michelle Gibson), Cantar (Helene Wannert), Certainty (Thamar Zweistra) and Corleone (Kerstin Ahlgren) and in vaulting: Chêvere.
Briar was the highest ranked dressage stallion on the WBFSH ranking for almost 10 years in a row.
Göransson: "The combination of good matching in both work and competing together with strong genetics and upgrowing gave Briar a long healthy life. Briar´s pedigree is fully the result from the individuals in every single generation with achievements in all three disciplines and inherited qualities. There are no political considerations in Briar´s pedigree. The choices have been consciously made in purpose to optimize gaits, jumping capacity, rideability and sustainability. Briar is ranked top three in the world based on the percentage of his offsprings at S-level in dressage. To that, there is his offsprings in showjumping to be added."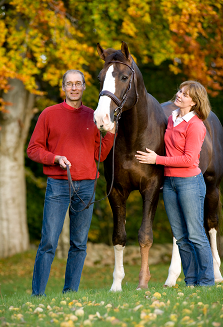 Göransson: "Until the end Briar was still the same horse, energetic, curious and very excited.
Briar now rests directly to the pastures at the Dalhem Farm where he once grew up."
Photo Marielle Andersson Gueye.

Göransson: "Briar´s genetics and performances are continued in breeding and sport all over the world and by us ourselves. He is still available on frozen semen. For you who has taken part in Briar´s career, used him, appreciated and clapped for Briar, we would like to express our warm and sincere thanks."
Source Press release from breeder/owner.
Related
Unforgettable: The one-and-only Briar 899 (SWB) >>
Briar article KWPN 2019 >>

Briar has most offsprings in Strömsholm >>
Looking back - Briar 899 (SWB) >>

Briar 899 - a fantastic stallion and dressage horse! >>
SWB stallion Briar 899 to UK >>