CDI***-W Vilhelmsborg, Denmark october 17-18
Johanna Due Boje (SWE) and Mazy Klövenhöj (SWB born 2008 by Bocelli out of Manzana xx by National Zenith xx-Record Token xx, breeder Annette Karlsson) placed 12th in Grand Prix Freestyle with 74.710%. It was their first World Cup start.
Patrik Kittel (SWE) and Touchdown 1338 (SWB born 2012 by Quaterback out of La Mour 25810 by Sack-Judex xx, breeder Verbena AB) placed 2d in Intermediarie I with 75.500% and 2d in Prix St Georges with 75.412%.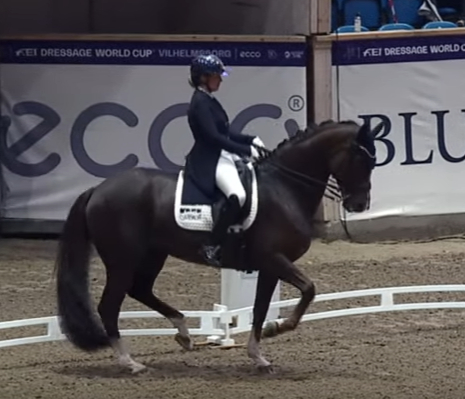 Johanna Due Boje and Mazy Klövenhöj (SWB).
Source https://online.equipe.com