CCI*****-L Pau, France october 21-25
Anna Freskgård (SWE) and Techno (SWB born 2009 by Hip Hop out of Tatti 19774 by Swift-Jarramas, breeder Lena Vikman) was at 29th place with 67.90% (32.1) after dressage test. It is Techno´s debut at the five-star level and the beautiful chestnut took on the challenge with fresh courage. With only some time faults they advanced to 22th place after cross.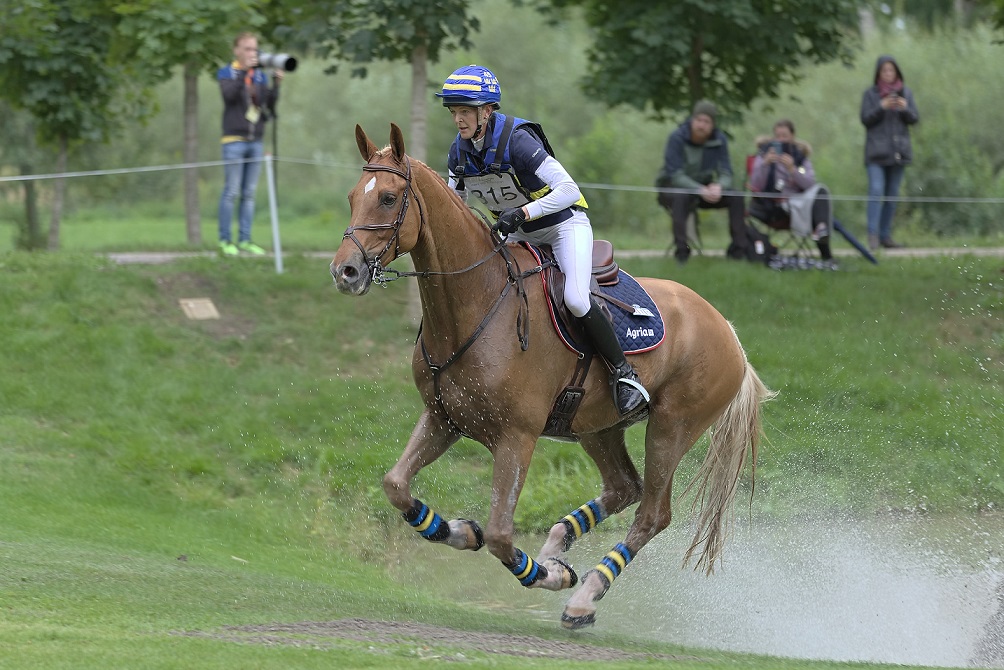 Anna Freskgård and Techno (SWB) at Segersjö 2020.
Photo Jöns Leandersson.