Ideal (SWB born 2012 by Cardento out of Paskitt (F1) 28719 by Cortez-Mix, breeder PVRT Equestrian AB) is the Swedish Warmblood that earned the most prize money in January. Ideal is in 20th place in the Horsetelex´s prize money ranking for jumping horses january 1- january 31.

Ideal is competing his first season with Shane Sweetnam (IRL) this year. Last year Ideal was competed by David O`Brian (IRL). Ideal was exported to USA in 2019.
Ideal´s dam Paskitt (F1) 28719, from marefamily F1-Kamburg, is also dam of the approved stallion Avon 1177. Avon competed in international S-level with Daniel Zetterman, Jens Fredricson, Alexander Zetterman and Mattias Tromp. He was exported to USA in 2016.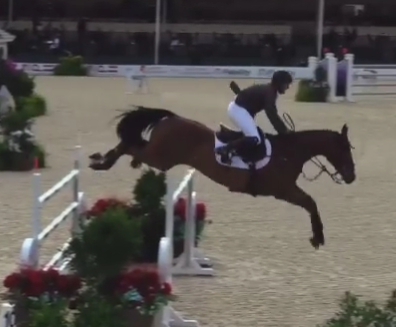 Shane Sweetnam and Ideal (SWB).
The Swedish Warmblood Association is in 12th place in the Horsetelex´s prize money ranking for jumping horses january 1- january 31. The top ten SWBs are;