CCI***-L/CCI**-L European Eventing Championships for YR/J, Segersjö, Sweden august 26-29
In Segersjö's beautiful park, four Swedish born horses started in the European Championship.
In the CCI*** class there was a new track section with, among other things, a water obstacle which turned out to cause problems for some combinations but not for Young Rider Alice Andersen (SWE) and Lavendel (SWB born 2005 by Lancier out of Alexine (67) 22576 by Alpen Fürst-Orkan, breeder Anders Carlsson). They were clear on obstacles with only a few time faults and got 17th place in the CCI***-L.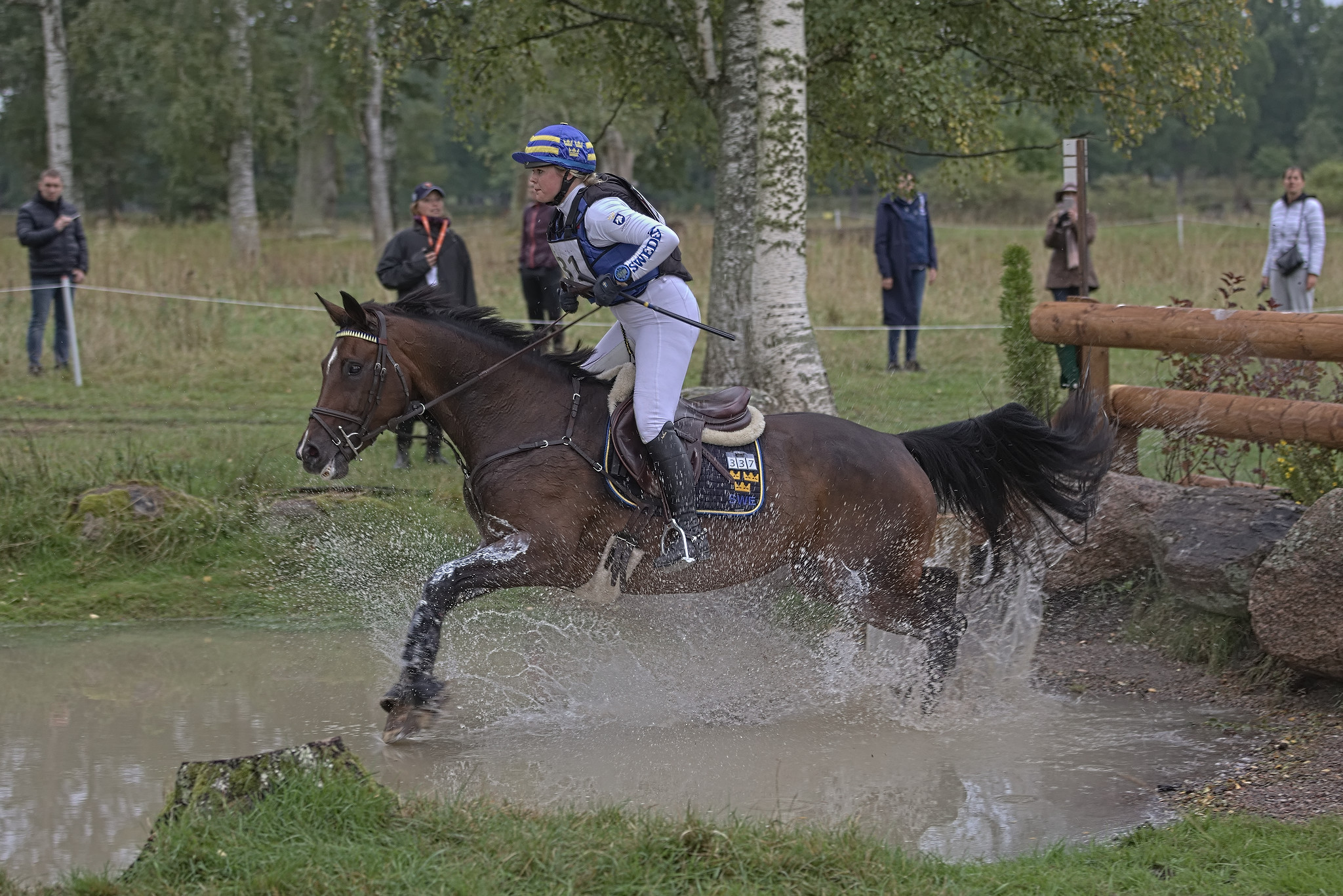 Alice Andersen and Lavendel (SWB).
Junior Rider Wilma Nylén (SWE) and Stinger (SWB born 2007 by Spender S out of On a Pedestal xx 28750 by Waajib xx-Tanfirion xx, breeder Skånegårdar AB) were clear on obstacles in the crosscountry with only a few time faults and jumped a clear round the last day. They placed 18th in CCI**-L.
Junior Rider Ellen Skogström (SWE) and Car Dior (SWB born 2003 by Cardento out of Surprice KLT 21085 by Robin Z-Kew Gardens xx, breeder Susann Olsson) jumped a clear round the last dag and placed 25th.
Team Sweden with Wilma Nylén / Stinger (SWB) and Ellen Skogström / Car Dior (SWB) placed 4d in the Nations Cup.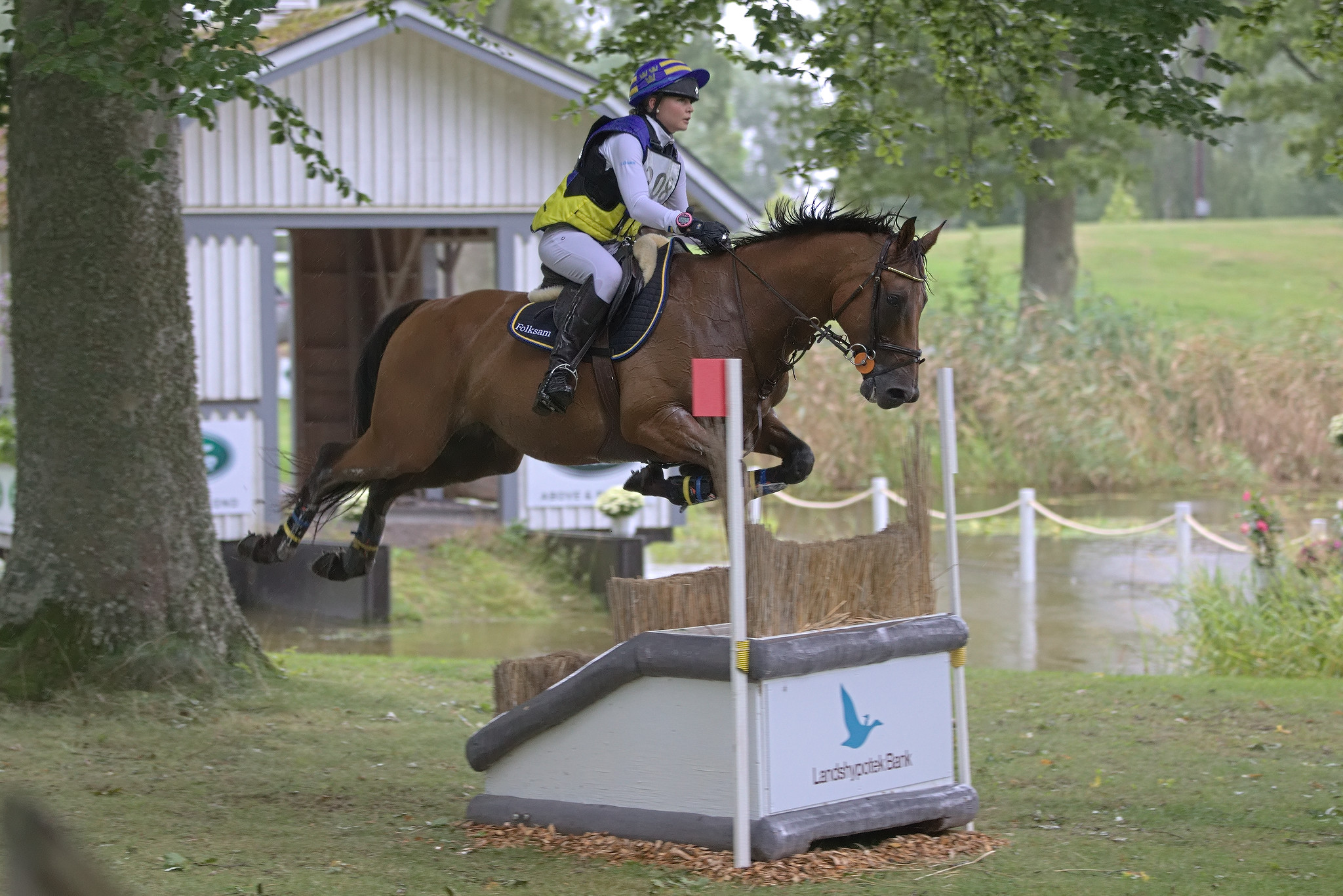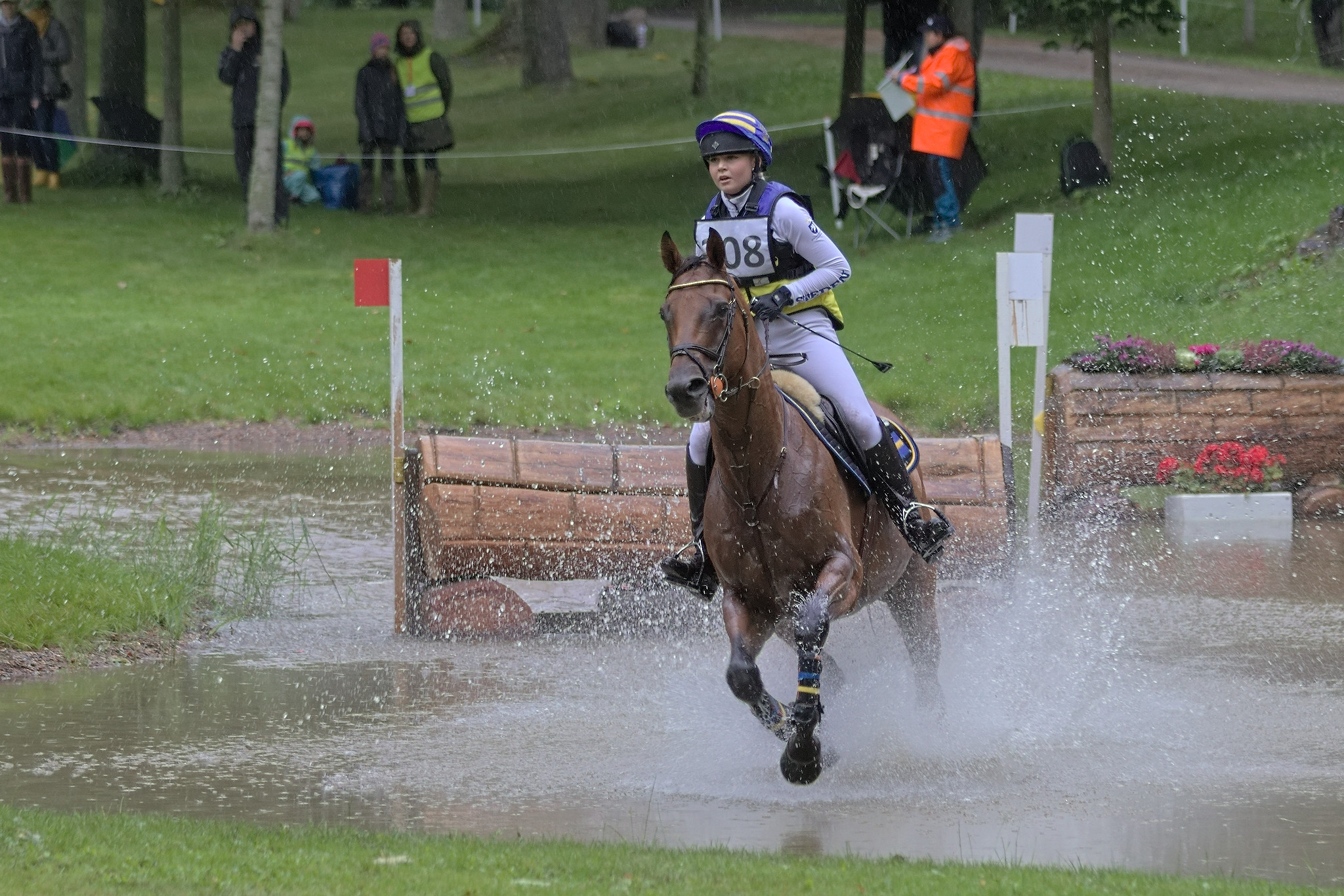 Wilma Nylén with Stinger (SWB).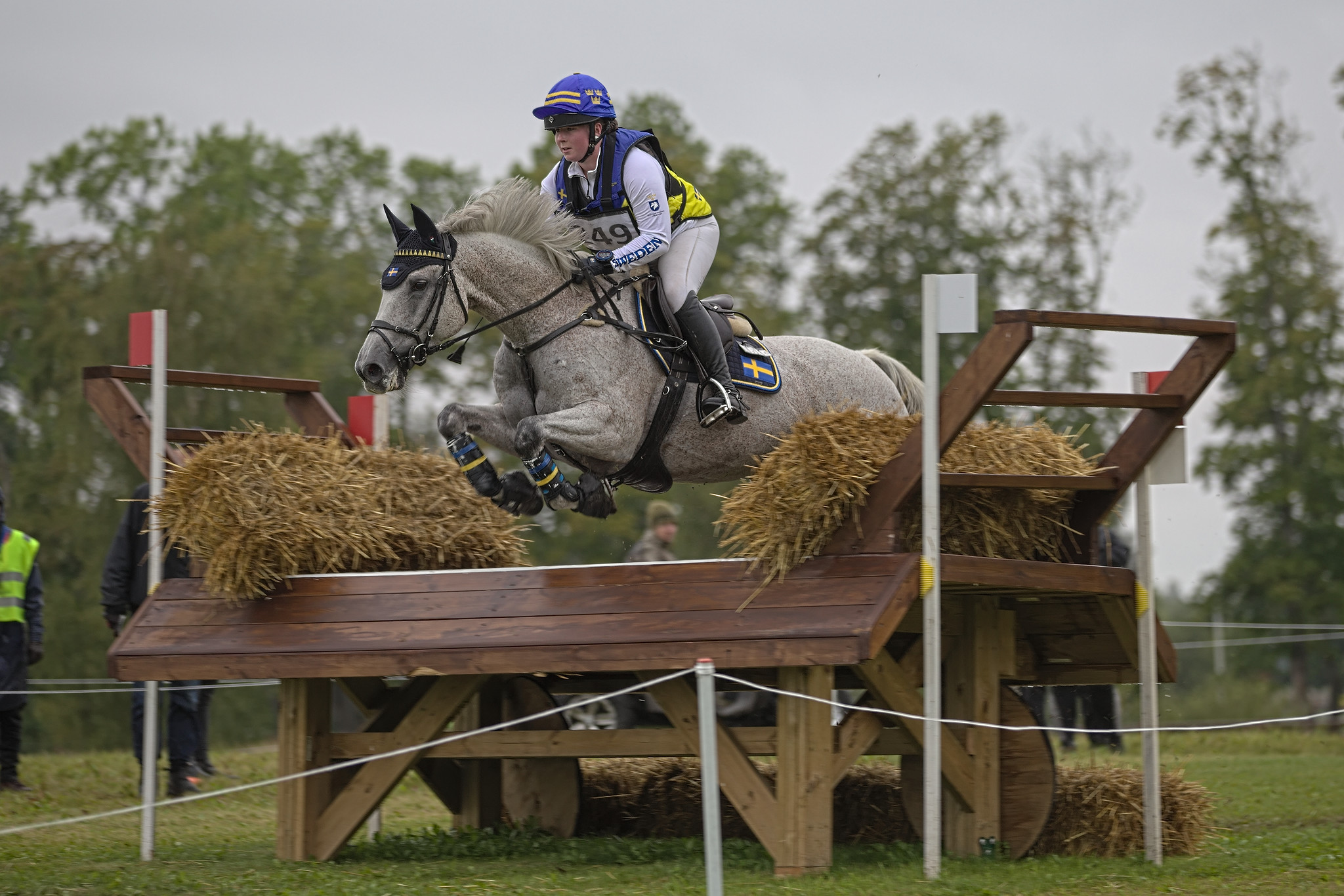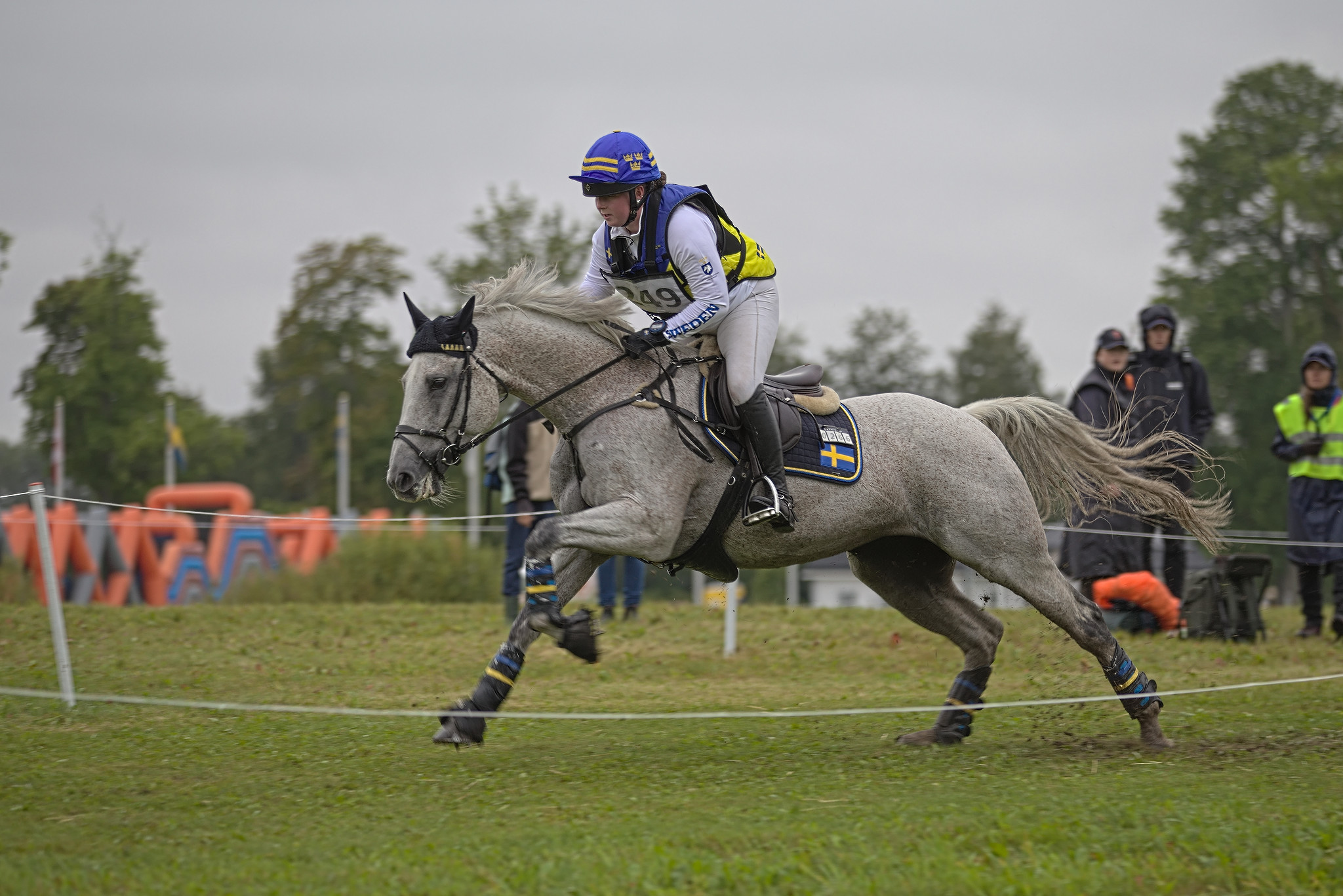 Ellen Skogström with Car Dior (SWB).
All photos Jöns Leandersson. For sample photos / buy email This email address is being protected from spambots. You need JavaScript enabled to view it..
Junior Rider Filippa Nöjd (SWE) and Cohility (SWB born 2012 by Cohiba out of Cherry 27928 by Cesam-Toe Hold xx, breeder Connie Karlsson) got som problems with obstacles eleven in the crosscountry and got eliminated.
Source https://www.rechenstelle.de and http://segersjo.com