Four Swedish Warmblood are selected for the Swedish team to the European Eventing Championship in Avenches, Switzerland;
Sanna Siltakorpi (FIN) and Bofey Click (SWB born 2009 by Chirlon out of Ballybofey xx by Distinctly North xx-Slip Anchor xx, beeder Elisabeth Persson),
Sara Algtosson Ostholt (SWE) and Chicuelo (SWB born 2011 by Click and Cash out of Expensi by Empire-Steves Friend xx, breeder Agneta Lembke),
Aminda Ingulfson (SWE) and Hot Cup VH (SWB born 2009 by Hotline out of Cupea VH (31) 26843 by Corrado WL-Beach Boy, breeder Västra Hoby Stuteri AB) and
Malin Josefsson (SWE) and Golden Midnight (SWB born 2008 by Goldmine xx out of Duva (F2) by Maraton-Alpen Fürst, breeder Gert Hermansson).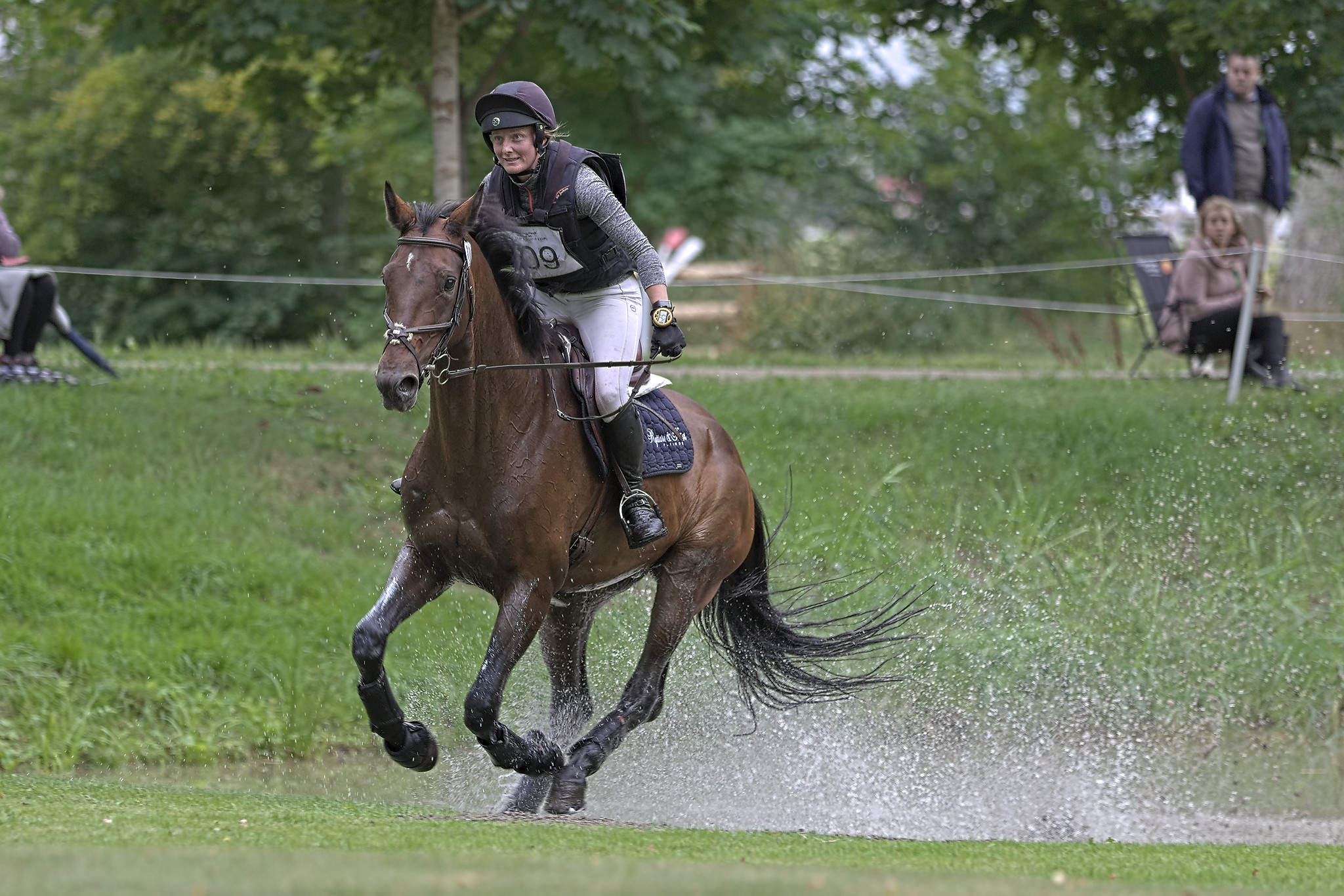 Aminda Ingulfson and Hot Cup VH (SWB) at Segersjö 2020.
Photo Jöns Leandersson.
Source https://iena-events.ch and https://www.ridsport.se