World Championships Dressage Herning, Denmark august 6-10

Patrik Kittel (SWE) and Touchdown 1338 (SWB born 2012 by Quaterback out of La Mour 25810 by Sack-Judex xx, breeder Verbena AB) placed 7th in Grand Prix Freestyle with 83.679%!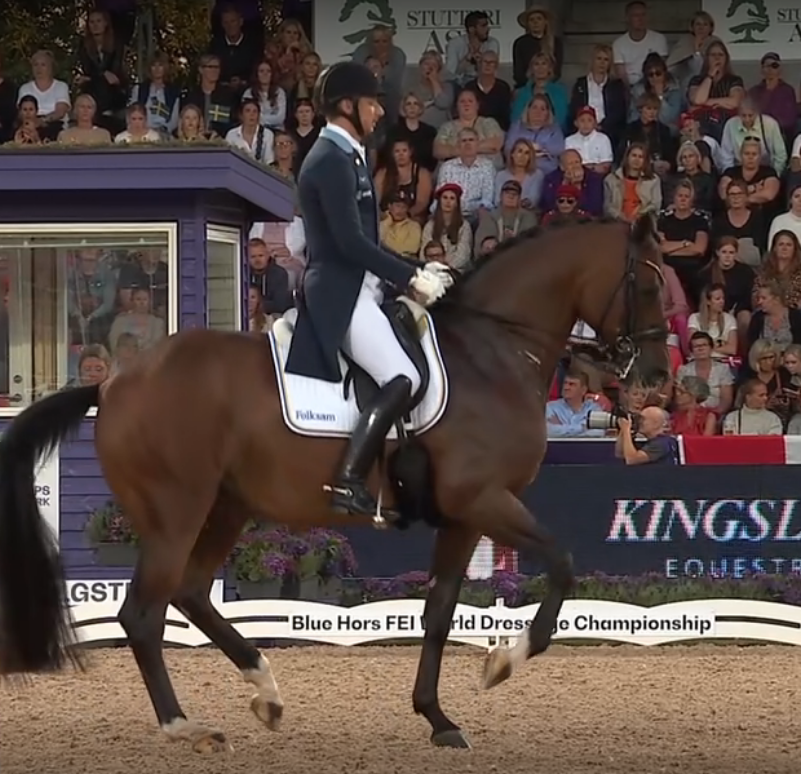 Touchdown 1338 (SWB).
Kittel to Svtplay: -"Such a great young horse and that atmosphere. I think it's one of the coolest evning rides, one of the coolest rides overall in my life. He's so amazing in there. He just blew me away all weekend. He comes out of the box happy, he goes to the warm-up, he gives you such security because he wants us, me and Marie and Anna and all of us in our team well. I think that is his great highlight, that he is always there for us. He is one of the world's best horses, clearly, he is also very high in the world rankings. What surprises me is that he is so amazingly good with his surroundings, good with people. Not all horses are like him, I can tell you. His ability to relax when he should relax and be on and will when he should be on and work is something I have rarely seen."