World Championships Jumping Herning, Denmark august 10-14

Jens Fredricson (SWE) and Cosmopolit (SWB born 2011 by Cohiba out of Olida by Calido I-Ahorn Z, breeder Sören Savgren) jumped a clear round in 1.65, Team & Individual - Second Competition - Round 1 and are in 10th place indivdual!
Team Sweden with Jens Fredricson / Cosmopolit (SWB) is still in first place!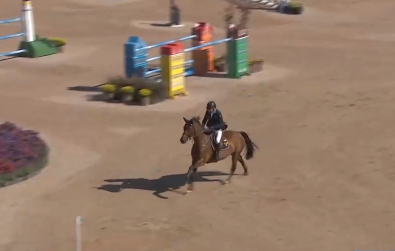 Cosmopolit (SWB).