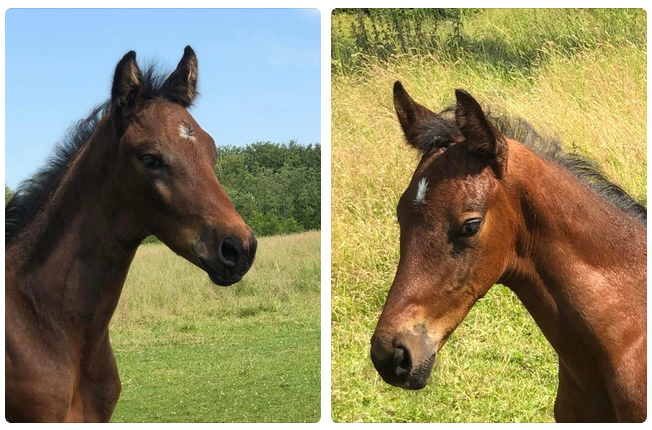 Per-Arne Persson has sold two colts, Igor and Django (both SWB born 2022 by Iron out of Delight (F2) 26813 by Don Schufro-Mowgli-Romeo xx-Magnat) to Helgstrand Dressage, Denmark.
Per-Arne Persson: "Skilled veterinarians Emma and Jannie at VetEmbryo obtained three embryos from Delight through ICSI, two of which became foals. The embryos were deep-frozen and placed on the same day, but Igor was born on may 21, which was 10 days before the expected foaling. Django was born as expected on june 1. The foals are very similar to each other both in color, appearance and temperament. They are two really nice foals that I am very happy with and it will be fun to follow them."
Dam Elite mare Delight (F2) 26813 is mother of Grand Prix horse Quarton (SWB born 2009 by Quaterback), Diod (SWB born 2012 by Ampere) placed Intermediarie II and two approved stallions, Demand 1344 (SWB born 2014 by Ampere) placed in Prix St Georges and Quercus 1415 (SWB born 2015 by Quaterback). Seven of Delight´s offsprings got diploma as 3-year olds, four offsprings have competed in the World Championship for Young Dressage Horses and Delight is also grand dam of approved stallion Saint Louis 1412 (SWB born 2016 by St Schufro).
Grand dam Elite mare Marlén (F2) 17568 is mother of three approved stallions, Camaro 918 (SWB born 1992 by Chapman), Moliére 970 (SWB born 1995 by Midt-West Ibi-Light) and Davinci 1022 (SWB born 1998 by Davignon I). Moliére 970 was a international Grand Prix horse (Wendy Ward, Heath Ryan). Marlén is also mother of Marlow (SWB born 1989 by Martini) in Grand Prix (Melissa Roger) and Don Marcell (SWB born 2003 by Don Primero) in international four-in-hand (Ijsbrand Chardon).
This mare line, Flyingefamily 2 (Spinda-family), is one of the greatest and most successful lines of Sweden. Jac Remijnse showed in his magazine Sporthorsebreeding that this line also is one of the most successful line of dressage horses in the world.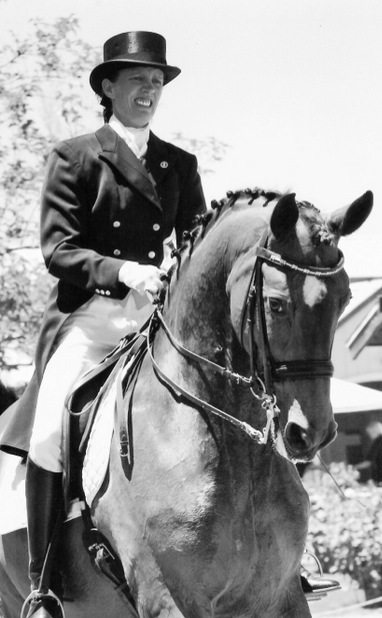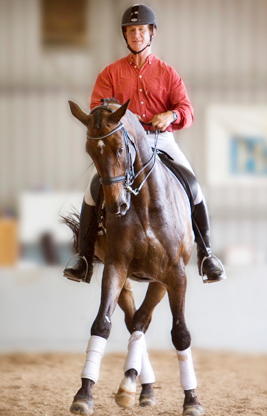 Two of Per-Arne Persson´ s Grand Prix breedings, Marlow (SWB) and Moliére 970 (SWB).