Details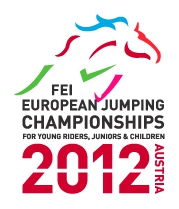 European Jumping Championships for Young riders, Juniors and Children in Magna Racino, Austria 14-19 august
Qurint (SWB born 2003 by Quite Easy out of Carisma (6) 27962 by Cardento-Maraton, breeder Gunilla Persson Berg) and Pieter Clemens won a team silver medal with the Belgian Juniors Team!
Cafino (SWB born 2003 by Cardento out of Firona 25891 by Roderik-Falstaff, breeder Birgitta and Anders Nilsson) and Karl Jakob Ingvarsson placed 6th with the Swedish Juniors Team.
Pieter Clemens with Qurint and Karl Jakob Ingvarsson with Cafino are in 15th place, for the moment in the individual competiton.
Source http://www.em-magnaracino.at/home-em2012.html
We have some expectations on the Swedish Warmbloods...
Madick (SWB born 1996 by Cortez out of Phacelia (F5) by Ceylon-Filipin, breeder Ann-Louise Karlsson) and Derin Demirsoy (TUR) won a individual junior silver medal 2011 and Pieter Clemens with Qurint placed 20th individual.
Rival B.T (SWB born 1997 by Cortez out of Bianca (38) 22418 by Jazz-Idealist, breeder family Rungegård) and Jason Smith won a gold medal with the British Young Rider Team 2011.
Qurints mother Carisma (SWB born 1999 by Cardento out of Maratonia (6) 19215 by Maraton-Anart, breeder Gunilla Persson Berg) won a individual junior gold medal  2010!
Details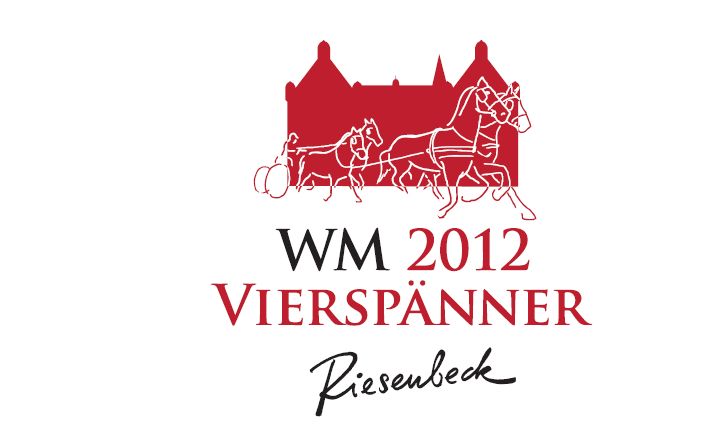 Ijsbrand Chardon (NED) with Isovlas Paganini (SWB born 1994 by Falleur out of Pienza (5) 21779 by Trofé-Lambert, breeder Birgitta Larsson) and Isovlas Tango (SWB born 1996 by Bolero out of Nefertite 22919 by Ceylon-Herkules, breeder Inger Utzon), Tomas Eriksson (SWE) with Filur (SWB born 1992 by Falleur out of Uniette (13) 10291 by Unikum-Magnat, breeder Knut Eriksson), Leon (SWB born 1992 by Falleur out of Evita II by Fandango-Ganymed, breeder Elizabeth and Tom Rydström) and Ramzez (SWB born 2001 by Regazzoni out of Fair (1) by Maraton-Presto xx, breeder Cina Fälling),
Axel Olin (SWE) with Lento (SWB born 1997 by Falleur out of Chaconica 23816 by Erbstein-Cecil, breeder Marie Svennersten), Demi (SWB born by D-Day out of Flami (50) 16725 by Napoleon-Flamingo, breeder Bollerups Lantbruksinstitut), Al Capone SN (SWB born 2006 by Al Cantino out of Favorite du Pas 26401 by Voltaire-Ibrahim, breeder Birgitta Jonasson) and Daphne (SWB born 2005 by Don Frederico out of Santana (50) 27693 by San Quintero xx-Tolstoy, breeder Bollerups Lantbruksinstitut) and Fredrik Persson (SWE) with Corfy (SWB born 1995 by Maraton out of Canabina (20) 22780 by Flamingo-Sombrero, breeder Åsa Fagerlind) and Satir (SWB born 2002 by D-Day out of Parodie 24878 by Cor de la Bryère-Pik Koenig, breeder Flyinge AB) participating in the World Championships for Four-in-hand in Riesenbeck, Germany 15-19 august.
Source http://riesenbeck2012.de
Details
CI

C***-W and European Eventing Championships for Young Riders Malmö, Sweden 9-12 august
Camilla Sæbø Hansen (DEN) with Zanzibar (SWB born 1996 by Turban Rose out of Zazanne Ghost xx 21221 by Lane Court-Carnoustie, breeder Katarina Jacobson) placed 5th in the European Eventing Championships for Young Riders.
Ida Brönmark Riex (SWE) with Eligius Key (SWB born 2001 by Eighty Eight Keys xx out of Amie (23) 19209 by Robin Z-Herkules, breeder Lena Alvlilja) placed 25th.
Niklas Lindbäck (SWE) with Cendrillo (SWB born 2003 by Milan out of Running Can xx 26351 by Ragtime Band-Northern Baby, breeder Cecilia Nibér) placed 13th in CIC***-W.
Frida Andersén (SWE) with Herta (SWB born 2002 by Cortus out of Herica (F4) 26220 by Krius xx-Labrador, breeder Andersén Fälttävlanscentrum) placed 18th, Jonna Friman (SWE) with Lady-Grey (SWB born 2001 by Feliciano out of Glacita (F2) 25399 by Glacial xx-Alpen Fürst, breeder Katarina Friman) placed 23th and Viktoria Carlerbäck (SWE) with Volt af Källstorp (SWB born 2002 by Irco Mena out of Varosha (F2) 26567 by Cortez-Tammer Fors xx, breeder Tom Nilsson) placed 24th.
Source http://www.rechenstelle.de
Details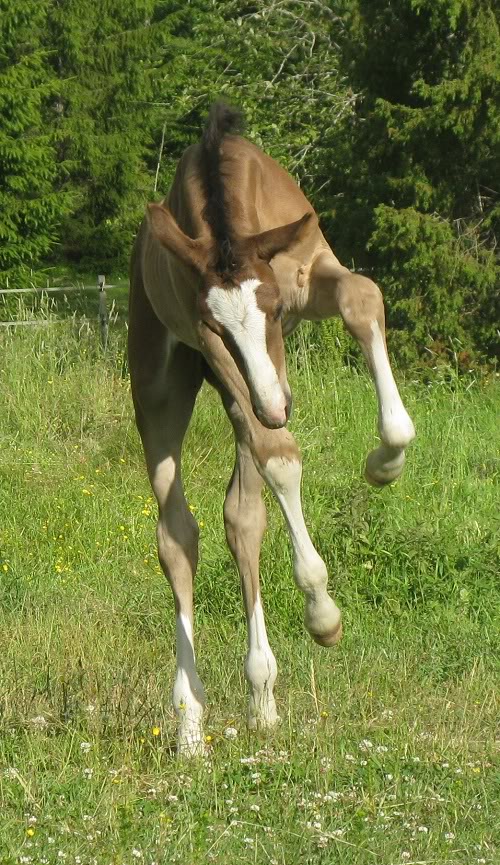 The Swedish Warmblood mare Wega won the individual silver in eventing at the 2012 Olympics and the Swedish Warmblood stallion Tabasco placed 5th at the World Breeding Championships for Young Dressage Horses in Verden 2012. Swedish Warmbloods won medals at the 2012 North American Junior and Young Riders Championships in dressage and in eventing.
International riders such as Shane Sweetnam (Irland), Megan Edrick (USA), Reed Kessler (USA), Flaminia Straumann (Switzerland), Michael Whitaker (Great Britain), William Whitaker (Great Britain), Ellen Whitaker (Great Britain), Anelies Vorsselman (Belgium), Pénélope Leprevost (France), Shelley Fellers (USA), Lauren Hough (USA), Balázs Horváth (Hungary), Manuel Alvarez (Mexico), Eduardo Alvarez Aznar (Spain), Beeke Kaack (Germany), Hubertus Schmidt (Germany), David Marcus (Canada), Jacqueline Brooks (Canada), Laura Bechtolsheimer (Great Britain) and Ijsbrand Chardon (The Netherlands) all have Swedish Warmbloods in their stables. Furthermore, the Swedish international riders Daniel Zetterman, Alexander Zetterman, Jens Fredricson, Lisen Bratt-Fredricson, Helena Persson, Patrik Kittel and Sara Algotsson-Ostholt had great success on Swedish-born horses during the year.
Come to Flyinge in Sweden sept 15 and experience the beautiful collection of the very best hand-picked handsome foals with elegance, movements or jumping abilities in a class of their own, and performance bloodlines for the most discerning rider.
The Swedish Varmblod's auction committee with Johan Ifverson and Andreas Jönsson has selected about 25-30 foals out of 133 that will be included in the auction.
The program:
Veterinary inspection takes place in the stable between 10.00 - 11.30, sept 15.
Presentation of the foals are at 12.00, outdoors, if weather permitting.
The auction begins at 15.00 in the arena.
Between the presentation and the auction it will be a break with entertainment and it is possible to look more at the foals and meet with the seller.

VIP tables can be booked: This email address is being protected from spambots. You need JavaScript enabled to view it.
For further information on the Swedish Elite Foal Auction, please contact
Anna Cederstrom email This email address is being protected from spambots. You need JavaScript enabled to view it., telephone +46-4664651 or
Agnes Persson email This email address is being protected from spambots. You need JavaScript enabled to view it., telephone +46-705301709.
Source http://www.hastmagazinet.com and http://www.asvh.se
How to find Flyinge: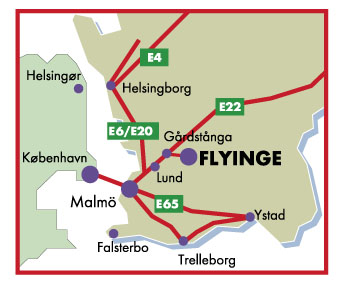 GPS-koordinates:
WGS 84
N 55 44,891, E 13 21,277
Details
CDN Aledal, Sweden august 10-12

Brisbane 1081 (SWB by Briar out of Terra Nova (F2) 23042 by Amiral-Idealist, breeder Anders Larsson family) and Mattias Jansson won both Grand Prix and Grand Prix Special.

Source http://www.equipe.com