CDI***** Stockholm, Sweden november 27-28
Patrik Kittel (SWE) and Touchdown 1338 (SWB born 2012 by Quaterback out of La Mour 25810 by Sack-Judex xx, breeder Verbena AB) placed 4d in Grand Prix with 76.957%!
Youngest in the starting field with his nine years and beat the Olympic finalists Dream Boy, Heiline's Danciera and Dante Weltino! Completely unaffected by the applause, walks away with calm, big, steps… As cool as in the movies from his stallion test in Germany.
Kittel and Touchdown 1338 placed 4d in Grand Prix Freestyle with whooping 85.333%!
This was only their second start in freestyle and the percentage is Kittel's third best result ever in freestyle.
Touchdown is absolutely incredible with gaits, attitude and appearance in absolute world class.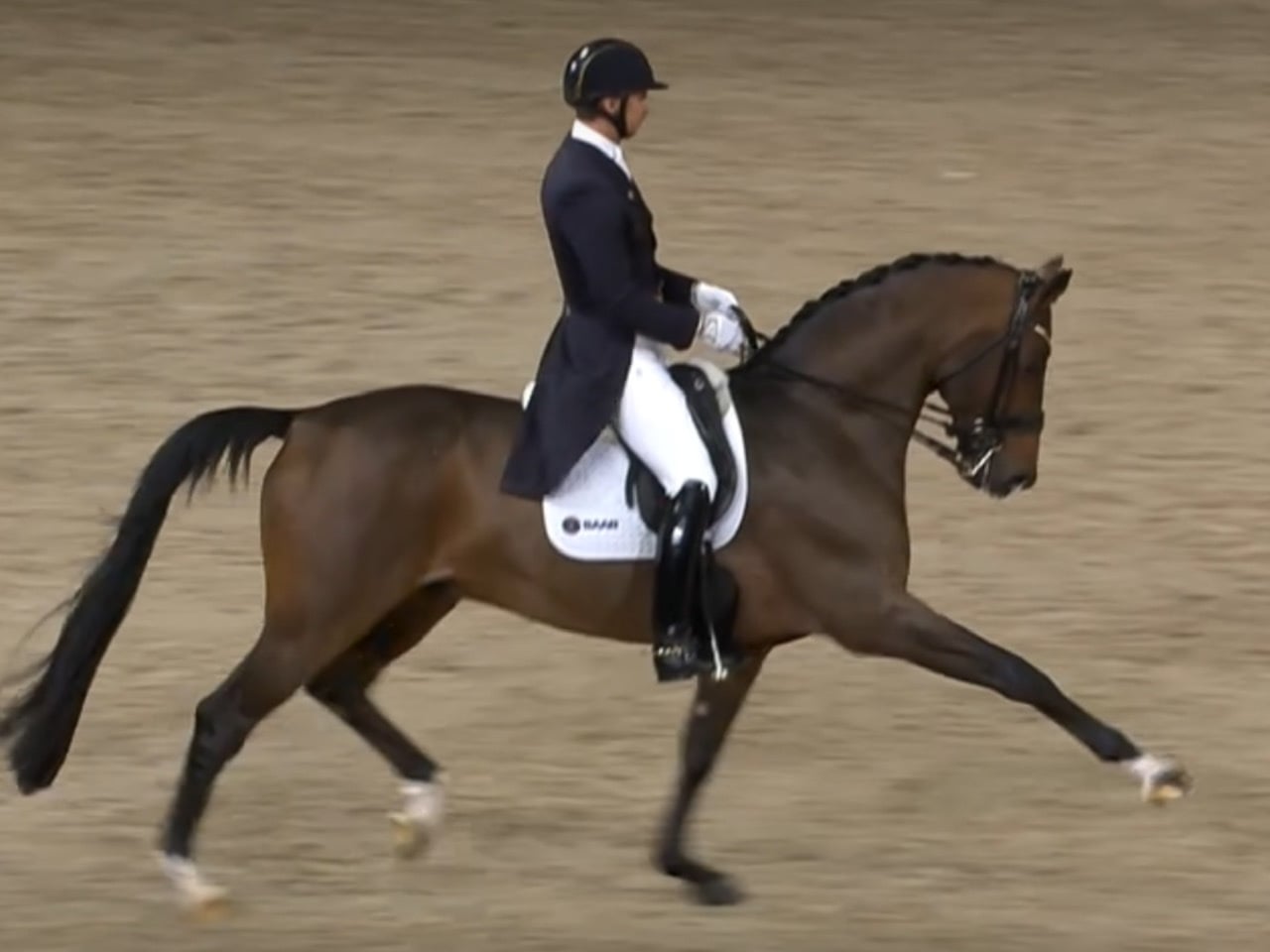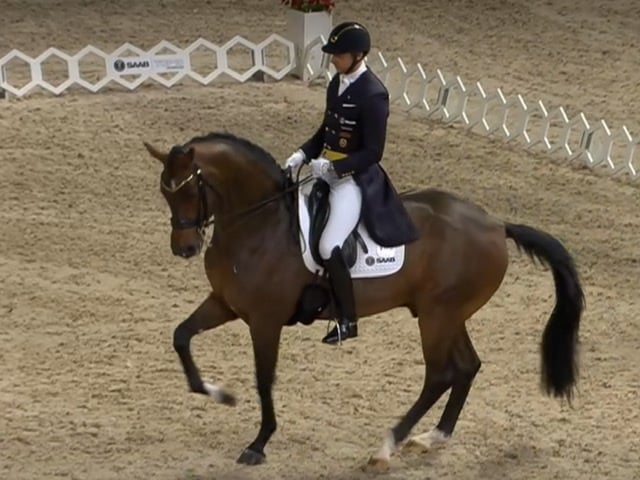 Kittel about Touchdown (in Swedish);

Elin Mattsson (SWE) and Beckham (SWB born 2002 by Bernstein out of Kontesse (51) 24836 by Koncerz xx-Caracas, breeder Johanna Nihlgård) placed 2d in Grand Prix Freestyle for UR with 73.015% and 2d in Grand Prix for U25 with 68.975%.
Source http://horsetelexresults.com
Related articles
SWB Touchdown 1338 won twice in Herning