The Swedish Warmblood Association takes precationary measures - the Swedish Stallion Perormance Test is interrupted.
A stallion that participates in the test at Strömsholm was found to have a high fever during Friday at 6 pm.
The stallion was immediately moved to isolation at Strömsholms Animal Hospital and a number of samples have been submitted to SVA for emergency management and test results are expected on Saturday afternoon.
No stallions may leave the facility before the test results have been received.
Veterinarian Malena Behring has been in contact with state veterinarian Gittan Gröndahl and has decided together with the Swedish Warmblood Association, in view of the current infection situation, to suspend the test as a precautionary measure.
The Swedish Warmblood Association has in consultation with AVN decided that the test result will be based on existing data for the stallions and communicated no earlier than Monday at 14, according to previous information. This means that there will be no further assessment of the stallions to obtain a possible approval.
Source https://swb.org
Saturday march 6
All day
– Free jumping II 3-year old jumping stallions
– Gaits II 3-year old dressage stallions
– Gaits 4- and 5-year old dressage stallions and performance stallions
– Jumping under rider 4- and 5-year old jumping stallions and performance stallions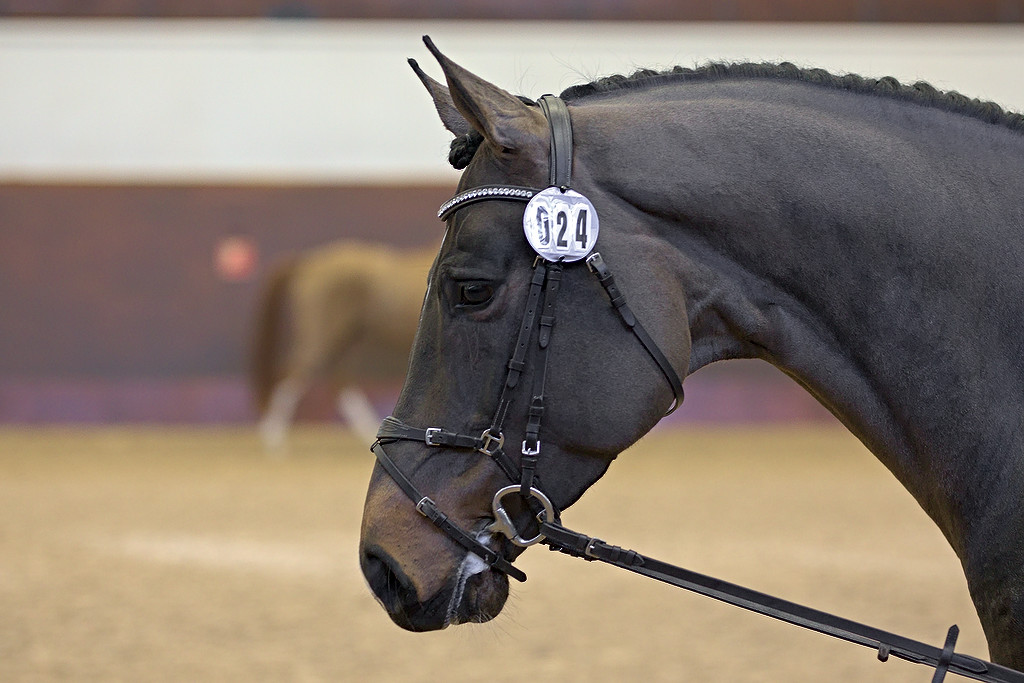 Candide (SWB) is one of the stallions with the opportunity to achieve the Awarded level.
Photo Jöns Leandersson.
Source https://swb.org Cataloge https://indd.adobe.com/view/ca799c44-11b6-4a5d-a17d-5b92f6408104
Start lists https://online.equipe.com
Livestream (march 1-6) https://www.equisport.tv
Related articles
The Swedish Stallion Performance Test 2021 >>
The Swedish Stallion Performance Test day 1 >>
The Swedish Stallion Performance Test day 2 >>
The Swedish Stallion Performance Test day 3 >>
The Swedish Stallion Performance Test day 4 >>
The Swedish Stallion Performance Test day 5 >>