It was not the neurological variant of EHV-1 that interrupted the Swedish Stallion Performance Test at Strömsholm yesterday.
Hotlix (SWB born 2017 by Heartbeat out of Toffifee (40) by Tornesch-Elmshorn, breeder Maria Eriksson Lindén/Ale Ridsport) that fell ill with a high fever has contracted the coronavirus that can affect horses.
All tests for respiratory viruses, including EHV-1, are negative, the response for Coronavirus is at the limit to positive.
Hotlix is now completely fever-free and is well and will have to leave the Animal Hospital within a few days with isolation recommendations provided that nothing else happens.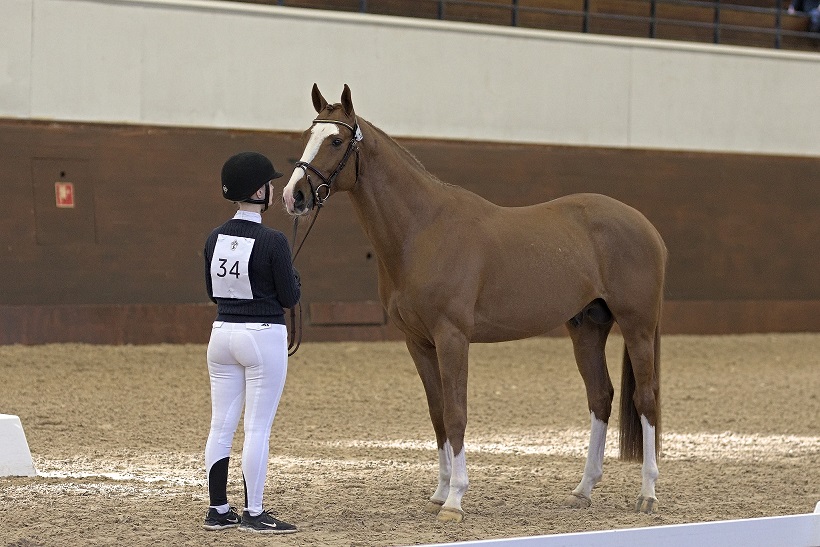 Hotlix (SWB).
Photo Jöns Leandersson.
Source https://swb.org
Source https://swb.org Cataloge https://indd.adobe.com/view/ca799c44-11b6-4a5d-a17d-5b92f6408104
Start lists https://online.equipe.com
Livestream (march 1-6) https://www.equisport.tv
Related articles
The Swedish Stallion Performance Test 2021 >>
The Swedish Stallion Performance Test day 1 >>
The Swedish Stallion Performance Test day 2 >>
The Swedish Stallion Performance Test day 3 >>
The Swedish Stallion Performance Test day 4 >>
The Swedish Stallion Performance Test day 5 >>
The Swedish Stallion Performance Test is interrupted >>