Details
Today Elite stallion Briar 899 (SWB born 1991 by Magini out of Charis (F2) 21695 by Krocket-Illum, breeder/owner Hans-Yngve Göransson) is 30 year! We wish everyone around him a big congratulations!
Briar at home july 2021:
Read more about Briar 899...
Details
European Dressage Championships for Children, Junior Riders & Young Riders, Oliva Nova, Spain july 6-11
Sweden´s Young Rider team with Cecilia Bergåkra and Izack (SWB born 2009 by Zack out of Idonna (35) 27549 by Donnerfly-Urbino, breeder P & A Development AB) is in 3d place after the first day.
Norway´s Young Rider team with Heidi Christin Elvenes and Rio da Carma (SWB born 2010 by Skovens Raphael out of Jamaica (33) 20254 by Jaguar-Herkules, breeder Häglinge Nygård AB) is in 14th place after the first day.
Sweden´s Junior team with Emilia Berglund Bergåkra and Primavera (SWB born 2003 by Don Primero out of Favorite by Figaro L-Vestibils, breeder Anine Eskebäk) and My Sandgren and Hampuz M.Ge (SWB born 2006 by Sandreo out of Katitzi (65) 27360 by Don Schufro-Master, breeder Maria Gerdin) is in 8th place after the first day.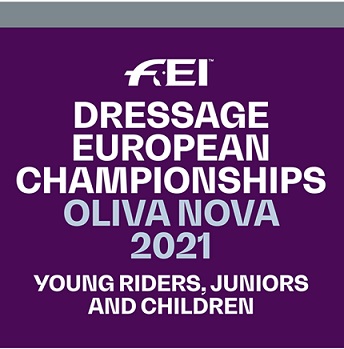 Source https://online.equipe.com
Details
CDN Dublin, CA, USA july 4
Shareen Purcell (USA) and Quilla (SWB born 2008 by Freestyle out of Sambuca (31) by Sack-Indus, breeder Shareen Purcell) won Grand Prix with 63.913%.
Details
CDN Pawling, NY, USA july 4
Gilda Aronson(USA) and Mirakel (SWB born 206 by Silvano out of Juristte by Bentley-Volckmar, breeder Vibeke Weiner) placed 2d in Prix St Georges with 60.000%.
Details
CDN Cedar Valley, ON, CAN july 2-4
Jessica Costello (CAN) and Cosmos (SWB born 2002 by Don Schufro out of Smiling Queen (65) 24825 by National Zenith xx-Iran, breeder Poul Erik Lang) won Intermediarie II with 64.706%.