Details
CSI**** St Tropez, France june 10-13
Jessica Springsteen (USA) and Hungry Heart (SWB born 2012 by Baltimore out of Princess by Loucaibo-Zadok, breeder Annette Ek Andréasson) placed 5th in 1.45.
Details
Today Steve Guerdat´s Albfuehren´s Bianca (SWB born 2006 by Balou de Rouet out of Coco (34) 27114 by Cardento-Maraton, breeder Skattagård AB) has passed away.
Guerdat writes "My dear Bianca; My Queen; you left much too soon and my heart is broken today..."
Bianca got a diploma as 3-year old and got 9-9 for her jumping. She was exported from Sweden the same year.
Guerdat and Bianca won a individual bronze medal at the World Equestrian Games 2018 and a team bronze medal at the European Championhip 2017. They jumped two World Cup finals - 2017 and 2018.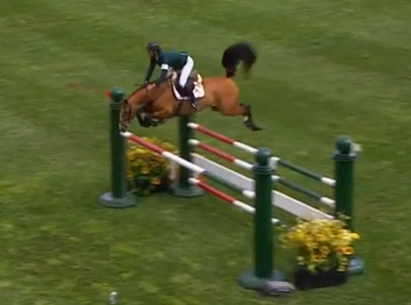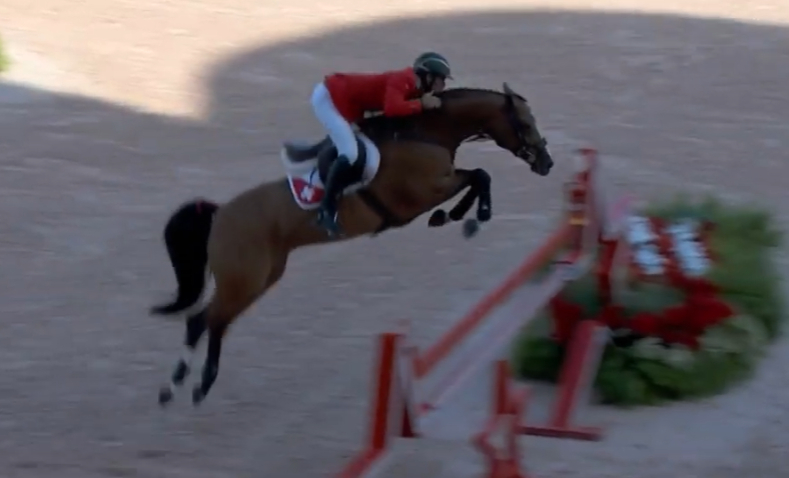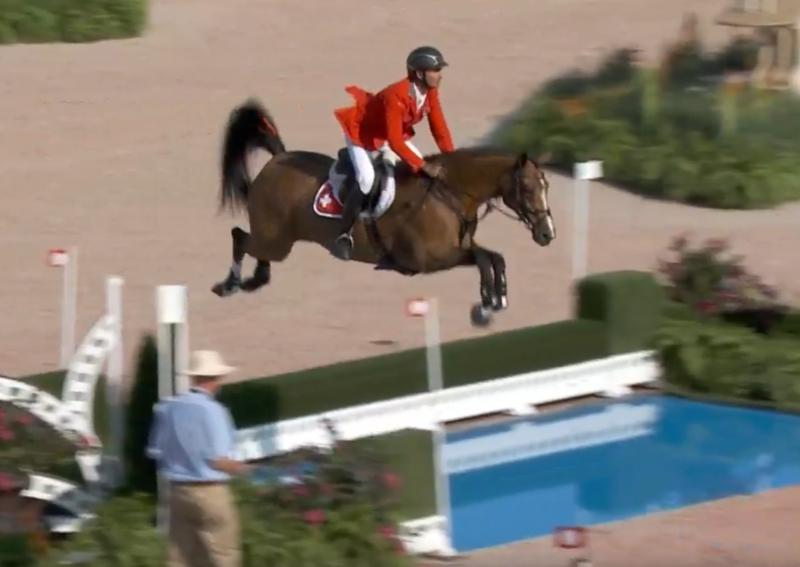 Steve and Bianca in WEG 2018, winning 1th round:


Steve and Bianca in WEG 2018, double clear in 3d round, winning individual bronze.
Steve and Bianca 2019:


Source https://www.steveguerdat.com
Details
CDIOJY Hagen, Germany june 10-13
Amanda Lindholm (SWE) and Rozette (SWB born 2007 by Rosevelt out of Lagette 28614 by Ragazzo-Anart, breeder Britt-Marie H-Ivarsson) placed 7th in the Young Riders Individual Competition with 69.902%.
Details
CSIO***** Nations Cup St Gallen, Switzerland june 3-6

Steve Guerdat (SUI) and Albfuehren's Maddox (SWB born 2011 by Cohiba out of Miami (37) 29335 by Maraton-Happy Day, breeder Liselotte Tillberg) placed 4d in 1.45, Accumulator.
Joana Schildknecht (SUI) and Catrina J (SWB born 2011 by Contant Q out of Miss Robinzon 24327 by Robin Z-Roman Way xx, breeder Jan Jävergård) placed 7th in 1.45, Accumulator.
Details
CDN Kierspe-Hohenholten, Germany june 6
Patrik Kittel (SWE) and Touchdown 1338 (SWB born 2012 by Quaterback out of La Mour 25810 by Sack-Judex xx, breeder Verbena AB) won Grand Prix with 74.533%!
Malin Wahlkamp-Nilsson (SWE) and Sorbet (SWB born 2015 by Furstenball out of So Prima by Don Primero-Calypso I, breeder Peter Ljungcrantz family) placed 4d in M-class for young horses with 7.60.