Details
CCIO****-NC/CCI****-L/CCI****-S/CCI***-L/CCI***-S/CCI**-L/CCI**-S Montelibretti, Italy october 22-25
Felix Vogg (SUI) and Cayenne (SWB born 2009 by Careful out of Baroness 25278 by Bayron-Parnass, breeder Peter Jahrl) won CCI****-L!
Source https://data.fei.org
Details
CCI***-L/CCI***-S Bicton, Great Britian october 22-25
Tom Jackson (GBR) and Ask for Manchier (SWB born 2012 by Cartier out of Manchaca xx by Highest Honor xx-Nureyev xx, breeder Jennie Sundin and Staffan Stehager) placed 2d in CCI***-S.
Helen Marsh (GBR) and Disco Chick (Disco Bitch M, SWB born 2011 by Diarado out of Colin by Carus-Pius, breeder M-son of Sweden AB) placed 14th in CCI***-L.
Details
CCI*****-L Pau, France october 21-25
Anna Freskgård (SWE) and Techno (SWB born 2009 by Hip Hop out of Tatti 19774 by Swift-Jarramas, breeder Lena Vikman) was at 29th place with 67.90% (32.1) after dressage test. It is Techno´s debut at the five-star level and the beautiful chestnut took on the challenge with fresh courage. With only some time faults they advanced to 22th place after cross.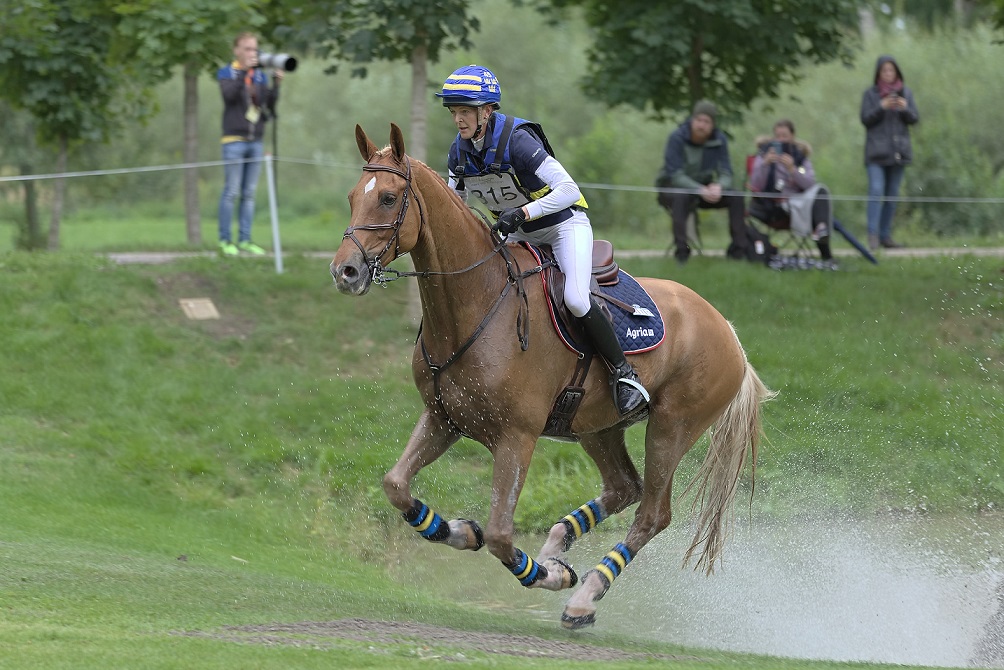 Anna Freskgård and Techno (SWB) at Segersjö 2020.
Photo Jöns Leandersson.
Details
CSI**** St Lô, France october 22-25
Steve Guerdat (SUI) and Albfuehren's Maddox (SWB born 2011 by Cohiba out of Miami (37) 29335 by Maraton-Happy Day, breeder Liselotte Tillberg) placed 4d in 1.50.
Details
CDI***-W Vilhelmsborg, Denmark october 17-18
Johanna Due Boje (SWE) and Mazy Klövenhöj (SWB born 2008 by Bocelli out of Manzana xx by National Zenith xx-Record Token xx, breeder Annette Karlsson) placed 12th in Grand Prix Freestyle with 74.710%. It was their first World Cup start.
Patrik Kittel (SWE) and Touchdown 1338 (SWB born 2012 by Quaterback out of La Mour 25810 by Sack-Judex xx, breeder Verbena AB) placed 2d in Intermediarie I with 75.500% and 2d in Prix St Georges with 75.412%.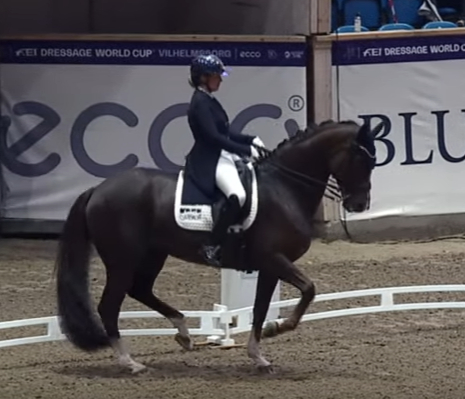 Johanna Due Boje and Mazy Klövenhöj (SWB).
Source https://online.equipe.com