Details
CDI* Lima, Peru december 1-2
Sylvia Fort Brescia de Mulder (PER) and Tiny Cloud (SWB born 2006 by Figaro R out of Ecurie Trigon by Pascal-Dragon, breeder Irmeli Sillantaka) placed 2d in Intermediarie I with 60.833%.
They got a bronze medal at the National Championships!
An KWPN-offspring to Briar, Briars Boy, won Prix St Georges.
Details
CSI**** Stockholm, Sweden november 30-december 2
Peder Fredricson (SWE) and Hansson WL (SWB born 2008 by Hip Hop out of Indra WL by Iowa-Landlord, breeder Walltorp Lantbruks AB) placed 3d in 1.55, Grand Prix and placed 2d in 1.50.
Stephanie Holmén (SWE) and Flip´s Little Sparrow (SWB born 2006 by Cardento out of Butterfly Flip by Robin Z-Moderne xx, breeder Kristina Larsson) won 1.50.
Olivier Philippaerts (BEL) and H&M Cue ChAnna (SWB born 2006 by Cardento out of Rox Zäta (42) by Robin Z-Mowgli, breeder Susanne Persson) placed 10th in 1.50.
Fredricson (SWE) and H&M Zaloubet (SWB born 2007 by Maloubet de Pleville out of Zarastra (23) by Robin Z-Hubertus, breeder Ann-Sophie Persson and Hans Orest) won 1.45, Special Masters.
Source https://online.equipe.com
Details
Eva Maria Pracht (CAN) and Emirage (SWB born 1975 by Emir out of Gumman (17) 10936 by Quantas xx-Eros, breeder Bengt Nyberg). Eva Maria and Emirage won a team Gold medal at Pan American Games 1987 and a team Bronze medal at Olympic 1988.
Eva Marias daughter Martina Pracht competed Emirage at Olympic 1992. In 1993, Pracht and Emirage were named Canadian Grand Prix Champions.
Martina and her mother retired Emirage at the 1994 Royal Agricultural Winter Fair in a special ceremony. Emirage died, 27-years old, in 2002.
Emirage (SWB) from SWB Gate on Vimeo.
Details
CSI**** 2018 Holiday & Horses, Wellington, USA november 28-december 2
Spencer Brittan (USA) and Uncle Blue (SWB born 2008 by Chacco Blue out of Katie Robinzon 29209 by Robin Z-Royal Whip xx, breeder Rapidsrock AB) placed 9th in 1.60, $205.000 Holiday & Horses.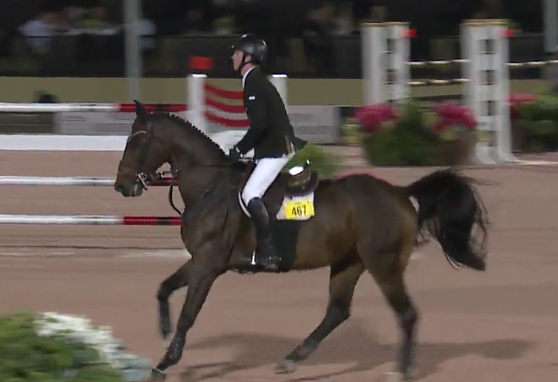 Spencer Brittan and Uncle Blue (SWB).
Samuel Parot (CHI) and Thriller P (SWB born 2004 by Cardento out of Nelly P (46) by Lucky Light-Urbino, breeder Bengt-Göran Piledahl) placed 2d in 1.50, $35.000 Dover Holiday & Horses Opener and 3d in $25.000 Omega Alpha Grand Prix.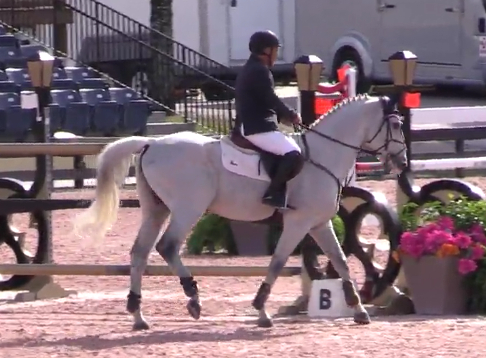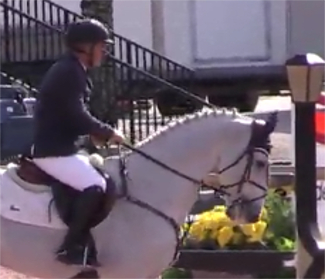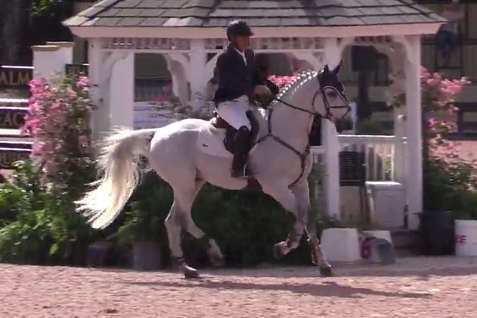 Samuel Parot and Thriller P (SWB).
Source http://pbiec.coth.com
Details
Hilus MHB (SWB born 2012 by Johnson out of Lietske by Don Primero-Kommandeur, breeder Madeleine Karlsson and Fredric Spång) is sold to Denmark and his new rider is Cathrine Dafour.
After signing an employee's contract with Helgstrand Dressage in october, Cathrine Dufour has received her first batch of young horses to ride and train in her barn, amongst them Hilus MHB.
Hilus MHB and Mikaela Alderin Danielsson placed 2d in the Swedish Warmblood Trophy, 7th in Folksam Open for 6-year olds final and competed at the World Breeding Dressage Championships for Young Horses in Ermelo 2018.
Dafour runs her own dressage stable, Dufour Dressage, in Roskilde, Denmark, where she trains as well as offers training to new upcoming talents.
Source https://www.facebook.com
You are here:  

Sport & Breeding News