Details
European Jumping, Dressage and Para Dressage Championships in Rotterdam, Netherlands august 19-25

Louise Etzner Jakobsson (SWE) and Zernard (SWB born 2003 by New Balance out of Zessin (1) 17526 by Lester-Herkules, breeder Ann-Christine Larsson and Bengt Ohlsson) won a bronze medal in Individual Championship Test Grade IV!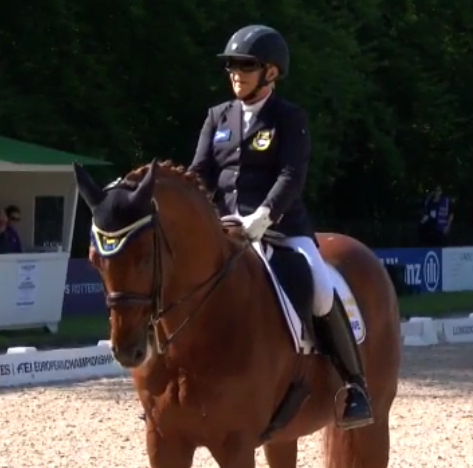 Louise Etzner Jakobsson and Zernard (SWB).
Details
In june Annelie Ivarsson sold her filly Zlatnovia (SWB born 2019 by Casanova Hästak out of Zlatania by A-Dur-Indorado, breeder Annelie Ivarsson) to Isabel Burke, Ireland.
Isabel Burke also owns Zavatar F (SWB born 2010 by Larino out of Zlatania). This year young rider Jack Ryan is competing Zavatar F in international show jumping. Zavatar F was competing with Abbie Sweetnamn 2018.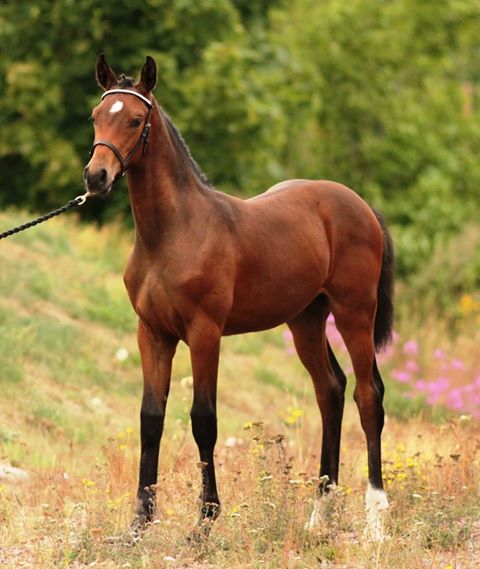 Zlatnovia (SWB).
Photo Pernilla Ragnar-Syrén.

Source Annelie Ivarsson´s facebook
Details
European Jumping, Dressage and Para Dressage Championships in Rotterdam, Netherlands august 19-25
Steve Guerdat (SUI) and Albfuehren´s Bianca (SWB born 2006 by Balou de Rouet out of Coco (34) 27114 by Cardento-Maraton, breeder Skattagård AB) placed 5th in 1.50, First Qualifying Competition!
Andreas Schou (DEN) and A-Girl (SWB born 2010 by A-dur out of Sandburgs Carina by Careful-Sandro, breeder WestLife AB) got 46th place.
Details
CSI*** Summer Fort Classic, Thunderbird Show Park, Langley, Canada august 13-18
Zazou Hoffman (USA) and Samson II (SWB born 2004 by Cardento out of Batista 27400 by Bellini-Utrillo, breeder Lars-Torgny Lasson) won 1.50, $100.000 ATCO Cup and placed 7th in 1.50, $36.100 Steel-Craft Doors Cup.
Rich Fellers (USA) and Steelbi (SWB born 2008 by Empire out of Starfire by Stanford-Lansiär, breeder Lisbeth Claesson) placed 4d in 1.45, $36.100 George & Dianne Tidball Legacy.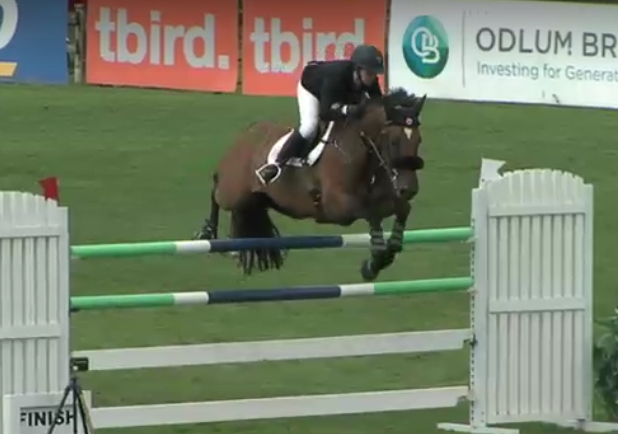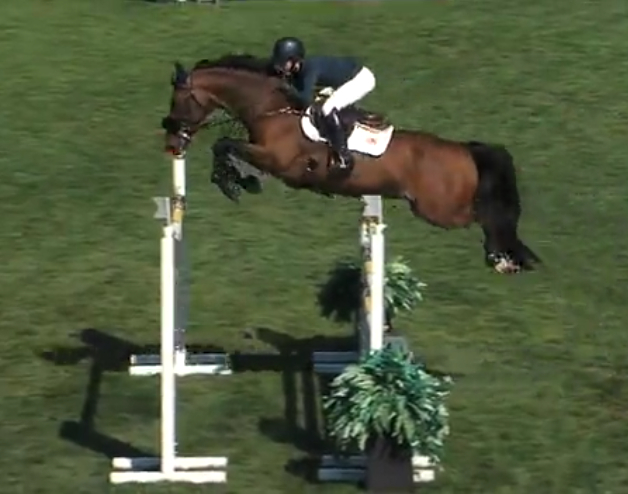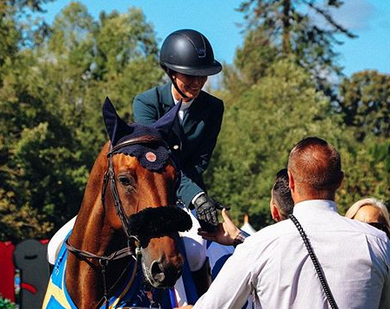 Zazou Hoffman with Samson II (SWB) and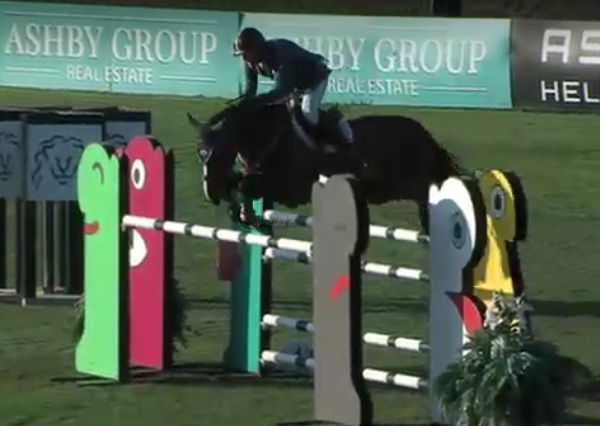 Rich Fellers with Steelbi (SWB).
Source https://showgroundslive.com
Details
CSI** Wiener Neustadt, Austria august 13-18
Katharina Rhomberg (AUT) and Careless (SWB born 2010 by Careful out of Comtess by Pomme Royal-Cortez, breeder Eva Andersson) placed 7th in 1.45.

Katharina Rhomberg and Careless (SWB).
Source https://horsetelexresults.com and http://www.reitergebnisse.at