Details
The Swedish Equestrian Association awarded awards at the Equestrian Gala 2019.
Breeder of the year
Tobias Hansson, Västra Hoby Stud.
"A world-class breeding based on a mareline that goes back to the mare Amajacka, family of 31, which was purchased for Västra Hoby in 1940. Five-year-old Springbank II VH DVH 1262 (SWB born 2014 by Skovens Rafael out of De la Reinne VH (31) 29644 by De Niro-Rohdiamant, breeder Västra Hoby Stuteri AB) is Tobias Hansson's dream stallion and already a world snack."
Tomorrow's horse
Astoria (SWB born 2012 by Sir Donnerhall II out of Aquarell 30071 by Quaterback-Rubinrot, breeder Hipponews KB, Christina Olsson).
"With characteristic rocking ears, dazzling gaits and masterfully matched by Jeanna Högberg, Astoria continues her "dressage crusher"."
Riding school horse of the year
Qummin (SH born 2008 by Löjtnantshjärta 86RH out of Qula by Quite Easy-Tulira Highball, breeder Norrköpings Fältrittklubb).
"Qummin is the guy who knows everything! A brown, average best friend. He is also the teacher who gets the beginner to find the confidence and pace of the riding, and many riders to shine on the competition. A king at the riding school and the third generation of the Q family who do a horse job at the riding school ".
Source https://www.ridsport.se
Details
CDI* Bangkok, Thailand november 21-24

Apisada Bannagijsophon (THA) and Samba de Orfeu (SWB born 2006 by Samba Hit out of Cordinova (1) 25835 by Cortez-Unikum, breeder Barbro and Ingrid Olsson) placed 3d in Prix St Georges with 66.422% and 4d in Intermediarie I Freestyle with 65.708%.
Source https://data.fei.org
Details
Nine jumping stallions and seventeen dressage stallions completed the 35-days Danish Warmblood Stallion performance test.
Cordento DVH 1323 (born 2016 by Cornet Obelensky, breeder Camitz family) out of the Swedish Warmblood mare Campella (by Cardento out of Malvina 23937 by Stanford-Maraton) placed 2d of the test for jumping stallions with an score of 824.5. Campella is in the Danish Warmblood´s showjumping program.
Only stallions with more than 800 point will automatically be invited for final approval at Danish Warmblood stallion show in March 2020. Stallions scoring between 700-800 point can be approved for 1 year and can be invited for the stallion show.
Details
Approved stallion Pehrsson CRB 9040 "Gig" (SWB born 1987 by Urbino out of Viveka (55) 12603 by Excellens-Gaspari, breeder Arvid Pehrsson) was exported to USA by Linda Zang. Pehrsson was started in dressage by Pierre St. Jacques and trained through Grand Prix by Uwe Steiner. While he was owned by Susan Haupt, Pehrsson competed up to Intermediarie I with Peggy Judy.
Dame Viveka was also dame of Adlingen CRB 9012 (SWB by Ganesco).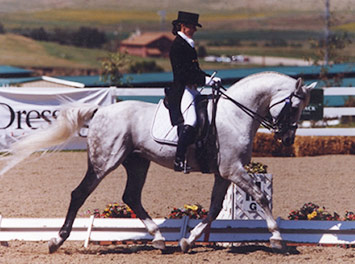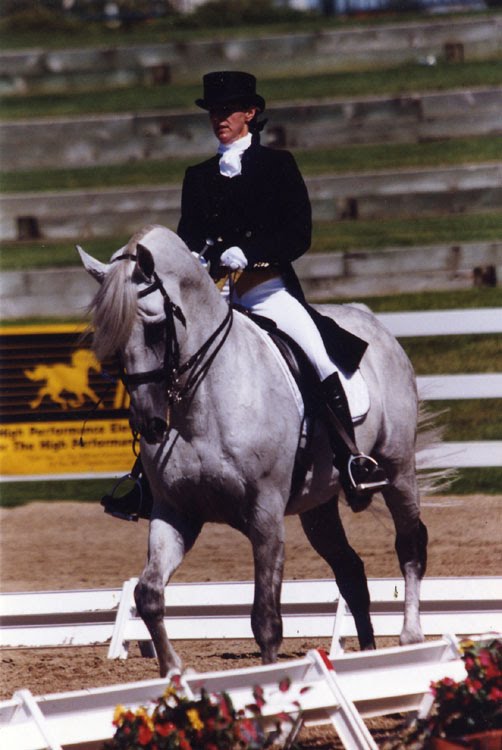 Pehrsson CRB 9040 "Gig" (SWB) at competition.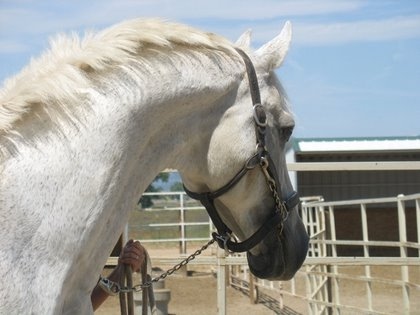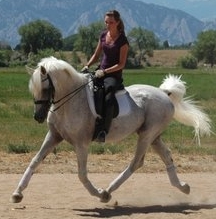 Pehrsson CRB 9040 "Gig" (SWB) as 21-year old.
Pehrsson CRB 9040 "Gig" (SWB) as 18-year old in 2005:


Details
At three locations (Bollerup, Mantorp and Strömsholm) young stallions were judged by two judges from SWB's breeding evaluation committee (AVN).
Recommended for Stallion Performance Test 2020:
Cornets Crush SN (SWB born 2017 by Cornet Obolensky out of Salma SN (F2) by Carentan-Cortez, breeder Birgitta Jonasson / Stora Nääs Stuteri)
Dilutio (SWB born 2017 by Dimaggio out of Queen by Quaterback-Sandro, breeder Lena Nyström)
Highteq (SWB born 2016 by Hip Hop out of High Five by Etrusco-Robin Z, breeder Anna-Lena Skaar and Kent Widegren)
Infinity Hope (SWB born 2016 by Total Hope out of Infinity Eclipse by Ampere-Ragazzo, breeder Camilla Ljung)
Marco Matisse (SWB born 2016 by Irco Marco out of Akacia xx by El Gran Lode xx-Desert Style xx, breeder Anita and Gert Monell)
Saint Louis (SWB born 2016 by St. Schufro out of Denice (F2) by Zack-Don Schufro, breeder Per-Arne Persson)
York Hästak (SWB born 2016 by Dirco Hästak out of Thelma Hästak by Heartbeat-Comes vd Heffinck, breeder Hästak AB)
Recommended for Stallion Performance Test 2021:
Konrad Obolensky (SWB born 2017 by Cornet Obolensky out of Sally Jo by Stakkato-Cash, breeder CF Narken AB)
Tinder (SWB born 2017 by Nintender out of Vegas by Orlando-Glennridge, breeder Lotta Pettersson)
The 2020 stallion test takes place February 25 – March 1 at Grevagården outside Skövde.
Source https://swb.org