Details
CDN Nottuln, Germany may 23-24
Malin Wahlkamp Nilsson (SWE) and Touchdown 1338 (SWB born 2012 by Quaterback out of La Mour 25810 by Sack-Judex xx, breeder Verbena AB) placed 2d in S*, for 7-9-year olds, with 7.8.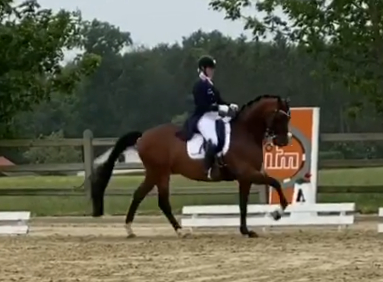 Source https://www.rimondo.com
Details
Nissekalles Hovslageri and Alexander Zetterman AB has sold Lucky Lisa (SWB born 2010 by Heartbeat out of Lucky Me Z by Lux Z-Cortus, breeder Nygårdens stuteri and vet.praktik HB) in march to Sharifa Al-Homaizi, Kuwait and England.
Lucky Lisa won both the Breeder´s Trophy for 3-year olds and the Breeder´s Trophy for 4-year olds jumping horses!
Alexander Zetterman (SWE) has competed Lucky Lisa since 2016 and they were placed in international 1.60 2019.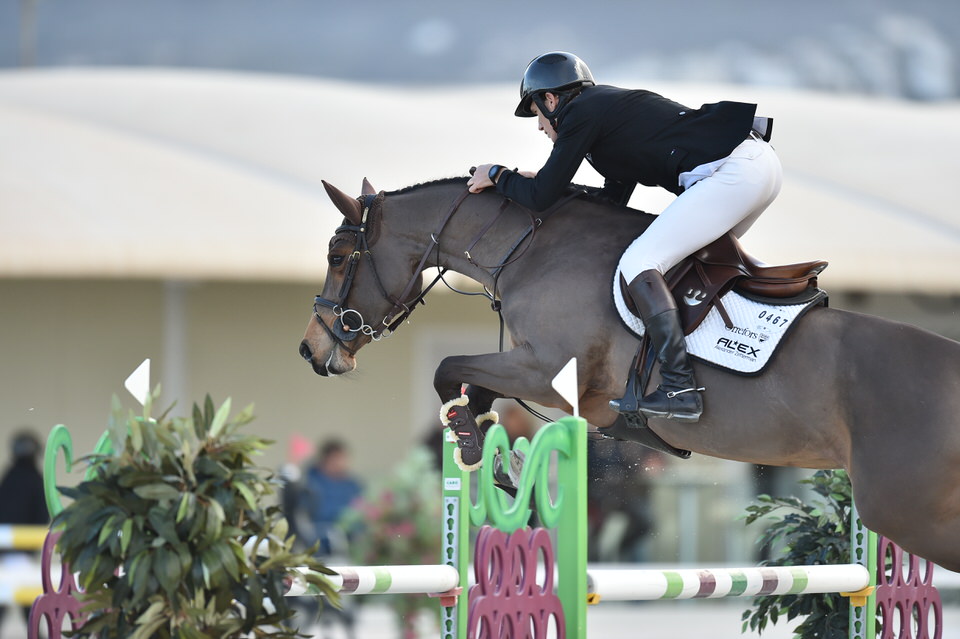 Alexander Zetterman with Lucky Lisa (SWB).
Photo Hervé Bonnaud.
Source https://data.fei.org
Details
See Jeanna Högberg (SWE) and Astoria (SWB born 2012 by Sir Donnerhall II out of Aquarell 30071 by Quaterback-Rubinrot, breeder Hipponews KB, Christina Olsson) in Junior Brielle's new music video;
Diploma mare Astoria has won the Swedish Breeder´s Trophy for 5-year old, 6-year old and 7-year old dressage horses. Astoria placed 12th in the Final for 6-year olds and 10th in the Final for 7-year olds at the World Dressage Breeding Championship for Young Horses.
Details
Patrik Kittel (SWE) has retired his Grand Prix mare Deja (SWB born 2004 by Silvano out of Donellie by Don Schufro-Amiral, owner/breeder Marie Harward).
Deja got a dressage diploma as 3-year old with 997 for conformation and 998 for gaites. Deja and Anna Svanberg (SWE) won the Swedish Dressage Championship for 4-year olds.
Patrik Kittel and Deja placed 14th in the Grand Prix at the 2015 European Championships in Aachen, placed 16th in the Freestyle to Music at the 2016 Rio Olympics and 4d in the 2018 World Cup Final in Paris.
Deja has one offspring; Lyndal Oatley´s Grand Prix mare Diva (SWB born 2008 by Richfield). Diva competed as 5-year old at the World Young Horse Championships under Anne Svanberg (SWE).
Breeder and owner Marie Haward tried flushing Deja for the first time in 2019, an embryo by Johnson was transferred from Deja, but it did not catch.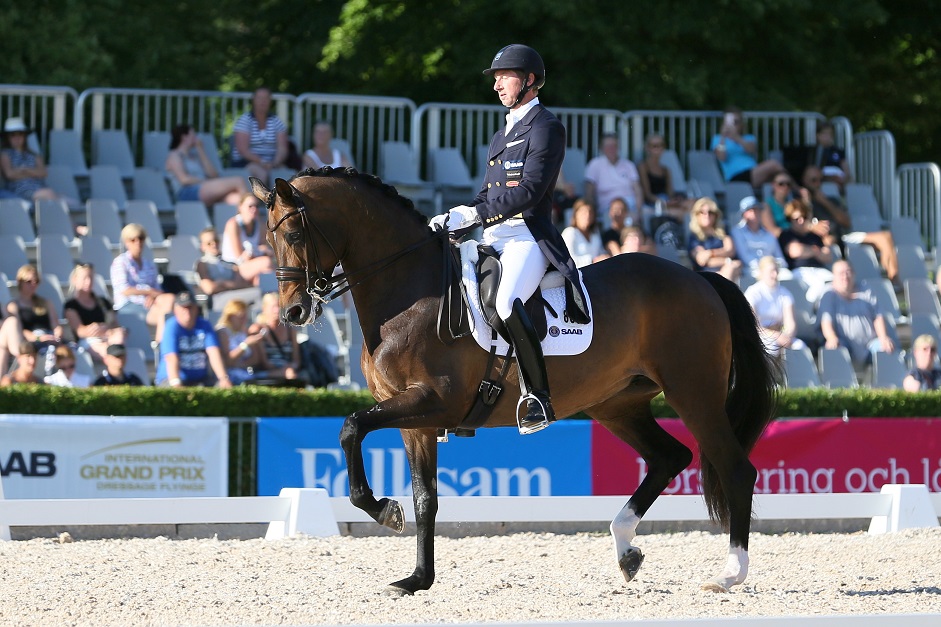 Deja (SWB) and Kittel.
Photo Jöns Leandersson.
Source https://www.eurodressage.com
Details
On April 17th the A-premium stallion Bolero 897 (SWB born 1991 by Bernstein out of Fairytale 16736 by Chagall-Piaff, breeder Per Runesson family) passed away.
Bolero got 6-8-10/8 for his gaits as 4-year old and 89889=42 points for his conformation as 6-year old.
Bolero placed 6th in the Bredder´s Trophy final for 5-year olds and 4d in the Breeder´s Trophy final for 6-year olds. He was placed in S-level as 7-year old.
Bolero covered 126 mares in Sweden 1995-2000 and left Helios (international Grand Prix with Mette Ono Njöten and Catharina Lorentzen Lund), Isovlas Tango (international four-in-hand with Chardon Ljsbrand), Hertiginnan II (international single driving with Anneli Blomberg), Ruter Dam (S-level dressage) and Bomerang (S-level dressage). Bolero is grandfather to approved stallion Luxus CML 1246.

Bolero was exported to USA in 2001.
Bolero´s owner writes "I had the honor and privilege of a partnership with Bolero for nearly twenty years. It was full of adventure, learning and love. He was my guiding light, north star and inspiration. Our souls are intertwined forever."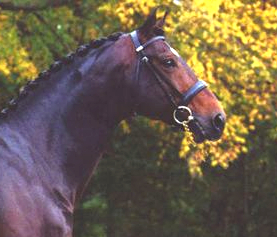 Bolero 897 (SWB).