Details
CCI****-L/CCI****-S/CCI***-L/CCI***-S Montelibretti, Italy november 2-5
Emiliano Portale (ITA) and Scuderia 1918 Future (SWB born 2008 by Fetcher N out of Grace KEG by Le Mistral-Your County xx, breeder P-Agro AB/ family Per Håkanson) placed 6th in CCI****-S.
They qualified for the Olympic Games 2024 and placed 5th in the Italian Championship!
Details
CCI***-L Pan American Games. Santiago, Chile october 27-29
Elisabeth Halliday-Sharp (USA) and Milks Master C (SWB born 2012 by Mighty Magic out of Qui Luma CBF by Quite Easy-Cor Noir, breeder Laurie Cameron) placed 7th in CCI***-L after they won the dressage test and placed 2d after the cross!
Team USA with Halliday-Sharp / Milks Master C (SWB) placed 2d in the Nations Cup!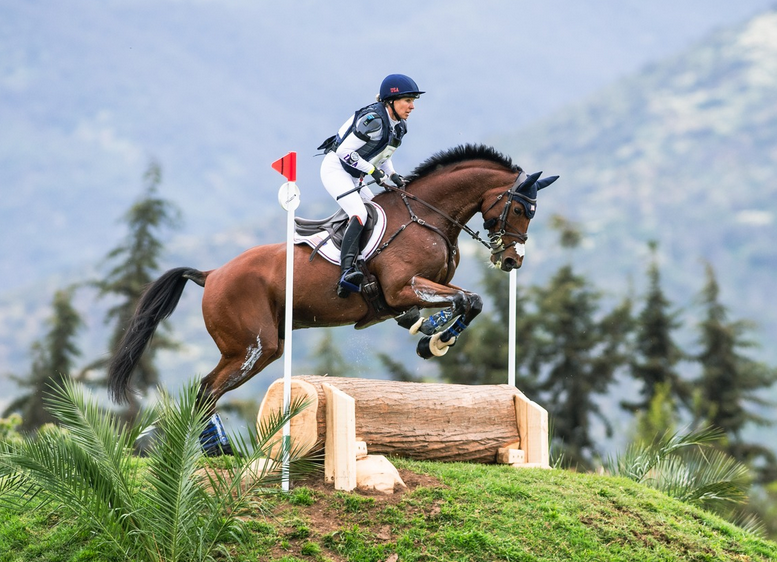 Elisabeth Halliday-Sharp and Milks Master C (SWB).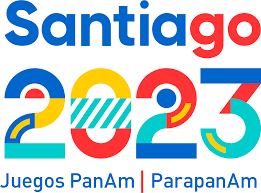 The Pan American Games are an Olympic-style competition for athletes from all nations of the Americas.
They are conducted every four years, always one year before the Olympic Games.
Source https://www.santiago2023.org and https://horsetelexresults.com
Details
CDI-W Herning, Denmark october 21-22

Patrik Kittel (SWE) and Touchdown 1338 (SWB born 2012 by Quaterback out of La Mour 25810 by Sack-Judex xx, breeder Verbena AB) won both Grand Prix Freestyle with 84.065% and Grand Prix with 75.152!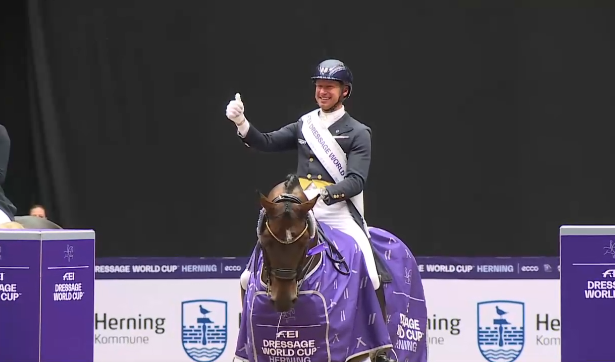 Source https://online.equipe.com
Read more on FEI >> and Eurodressage >>
Details
CSI*****-W Helsinki, Finland october 20-22

Peder Fredricson (SWE) and Hansson WL (SWB born 2008 by Hip Hop out of Indra WL by Iowa-Landlord, breeder Walltorp Lantbruks AB) placed 10th in 1.60, World Cup and Jens Fredricson (SWE) and Diarado´s Rose ELiTH (SWB born 2013 by Diarado out of Carisma by Cardento-Irco Mena, breeder Lisa, Emma and Kjell-Åke Thim) placed 12th!
Details
CDI*** Helsinki, Finland october 20-21

Mads Hendeliowitz (SWE) and Autograf Q (SWB born 2010 by Ampere out of Udith 29109 by Jazz-Kafu xx, breeder Nils-Gunnar Hansson) placed 2d in Grand Prix Freestyle with 71.915% and 2d in Grand Prix with 68.761%.